This is very similar to THE ROBOT CIRCUS, and may even have inspired plot elements in the 1980s version of it, as it is here that Hamegg 1st uses seduction to add the little robot to his performers.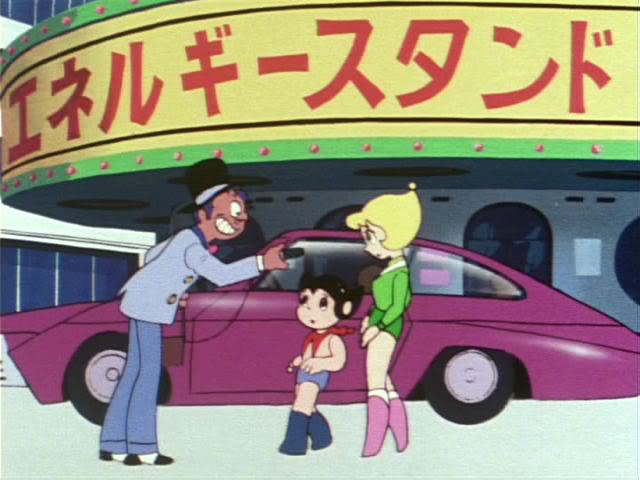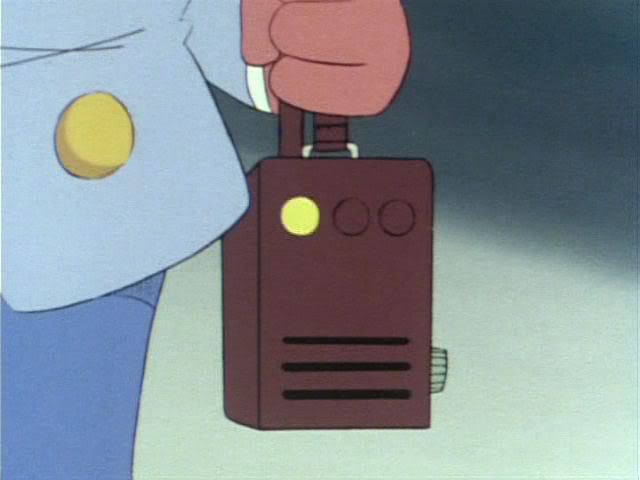 This is one of his tricks; it is supposed to be a TALENT METER, which indicates Mars' potential.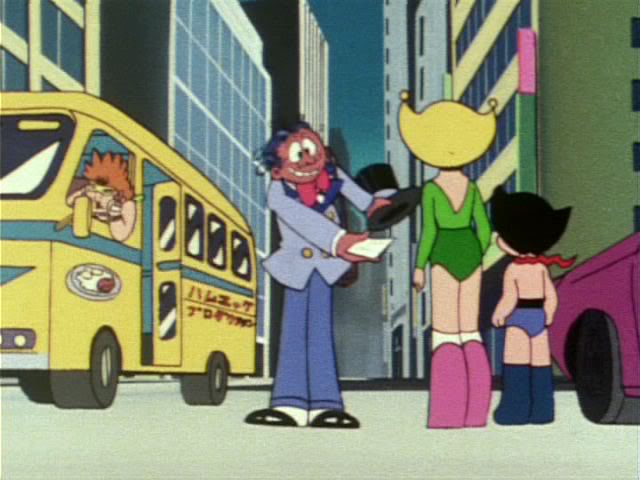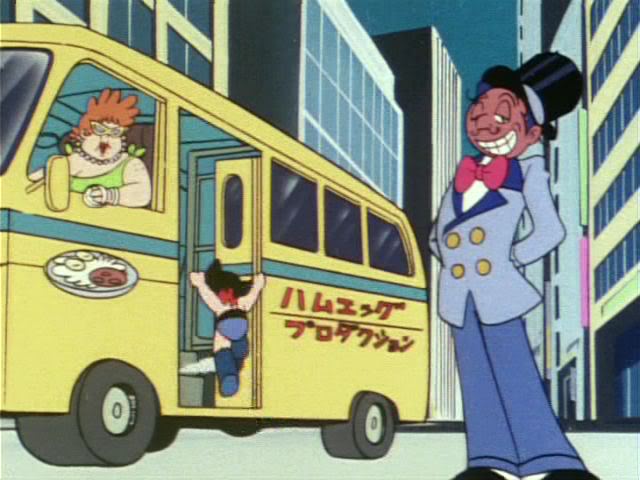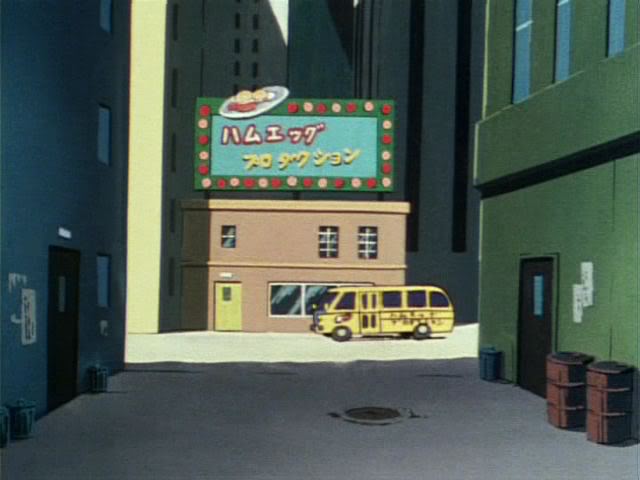 Hamegg has invited Mars and Miri to a meal of energy capsules, but has given her some very special ones.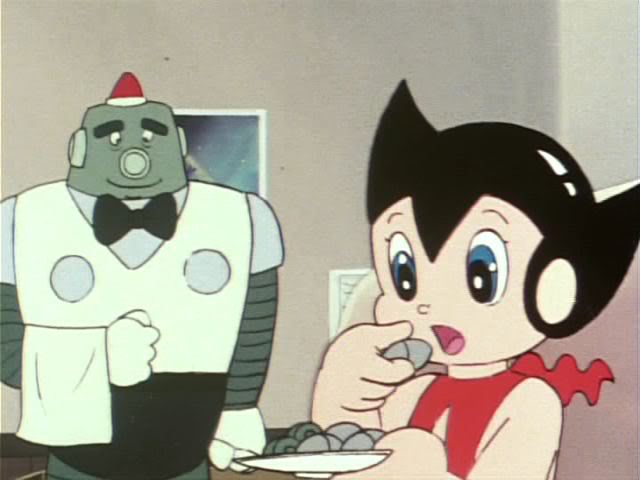 Mars, he gives regular ones.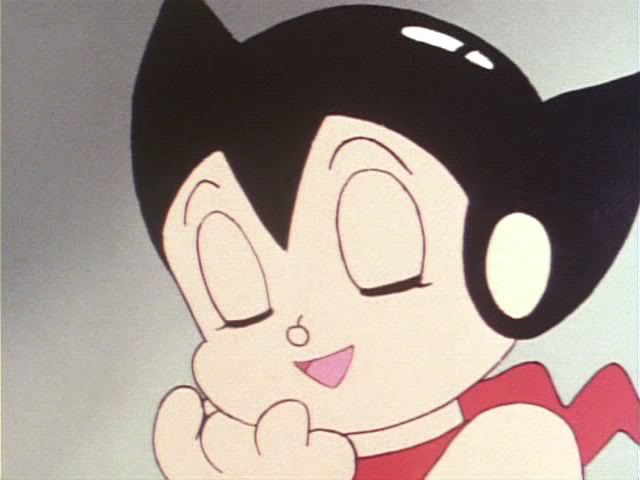 Now Mars begins to imagine a career in movies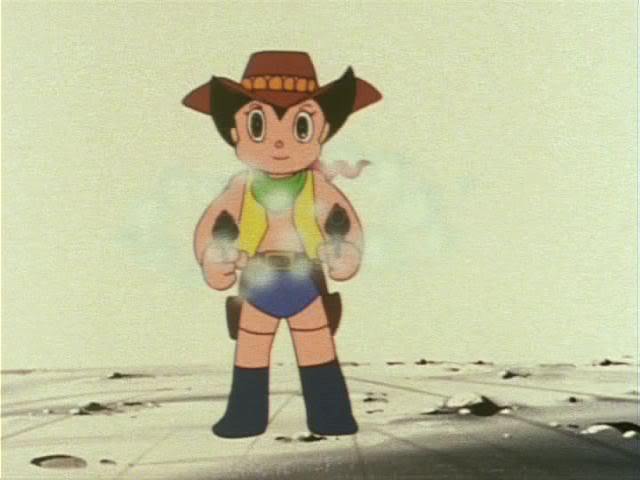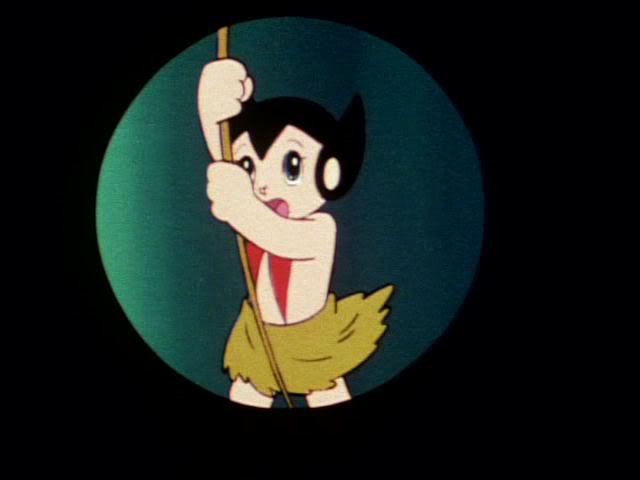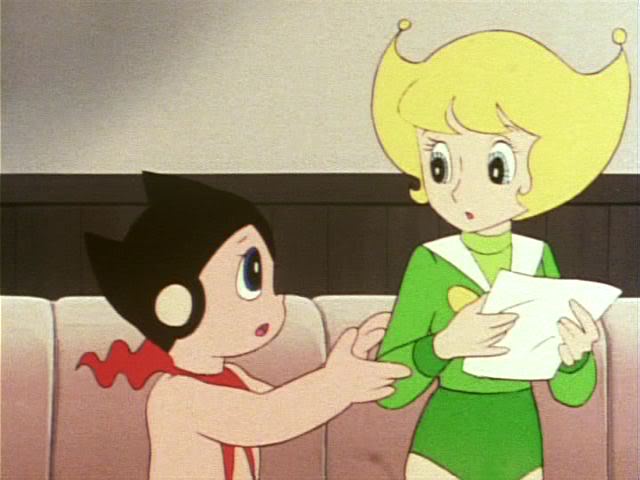 Now, lest Miri actually examine the contract, Hamegg uses the special energy capsules he fed to her: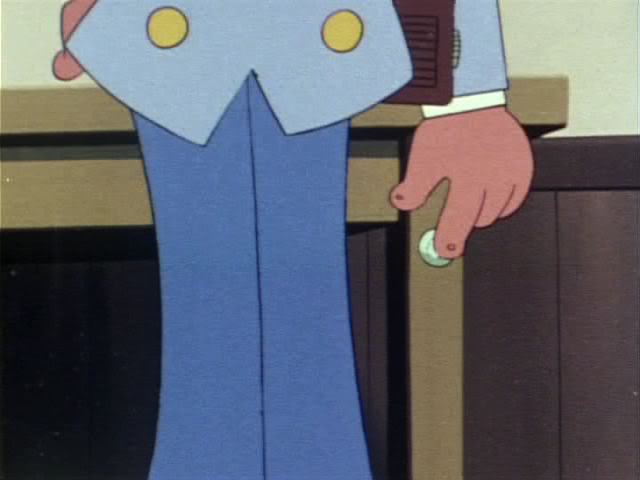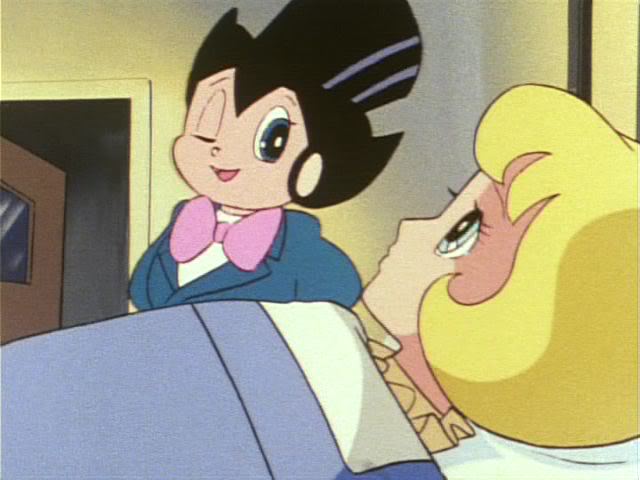 Though her eyes are open, she is out cold for a while. Only now, after Mars tells her (on his 2nd visit to her hospital room) of his coming debut, will she drag herself to the telephone.
Sorry I did not stick these two frames together: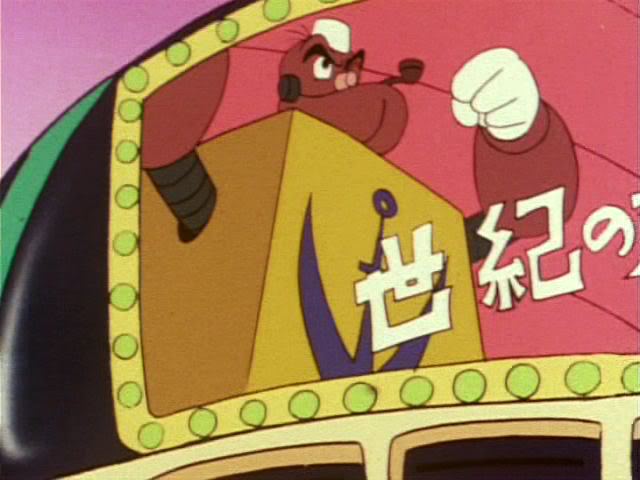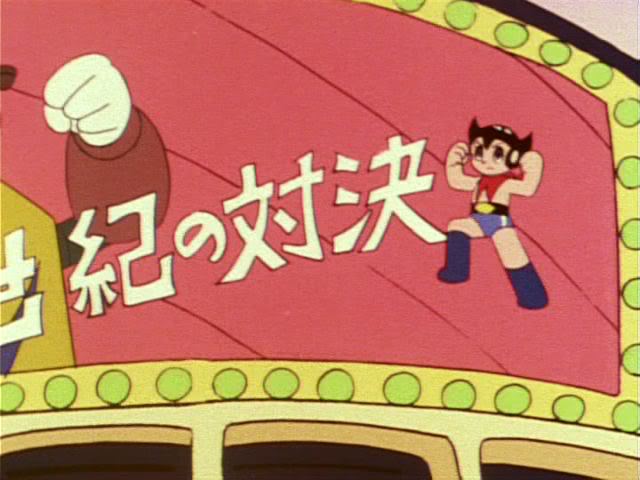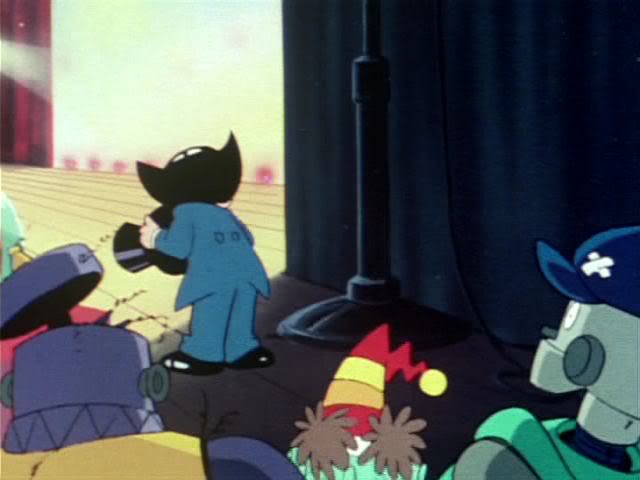 While he is waiting for his opening, he notices these old robots whom Hamegg has left to rust.
Having failed to please the audience, this is his reward: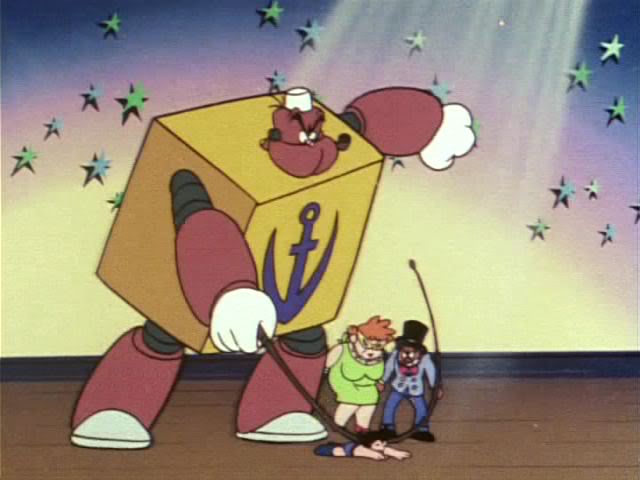 Yes, he does feel pain.
He takes it without complaint, until Popeye begins whipping the clown: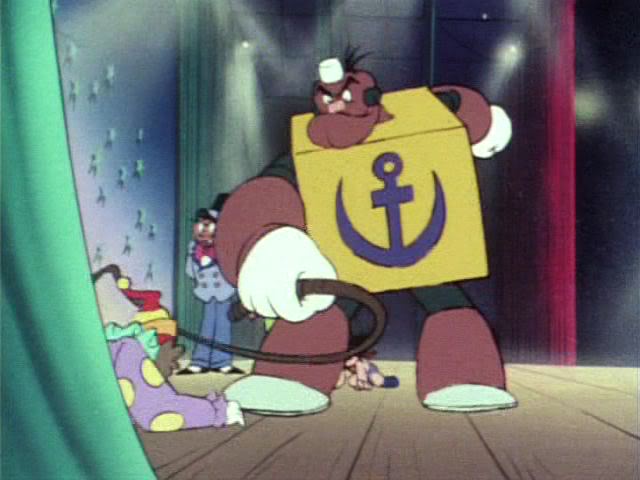 In the end, it takes these three to put an end to Hamegg's evil: