Here, Melmo learns about pairs.
For some reason, Melmo & her newfound Mentor have chartered a plane & flown out to sea. The engine fails, and they crashland.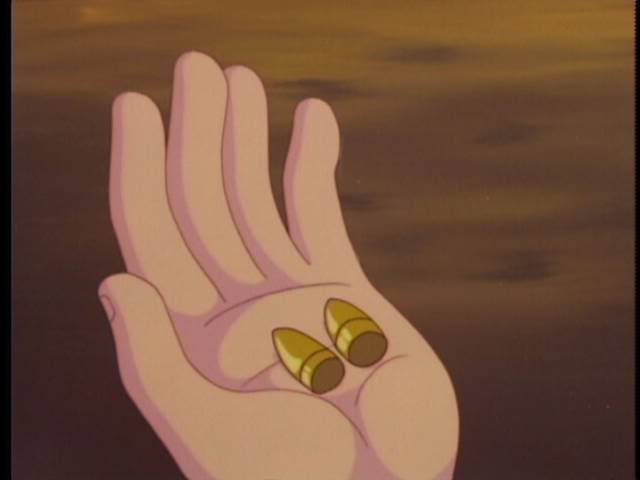 Here are details rarely seen, as the pilot loads his pistol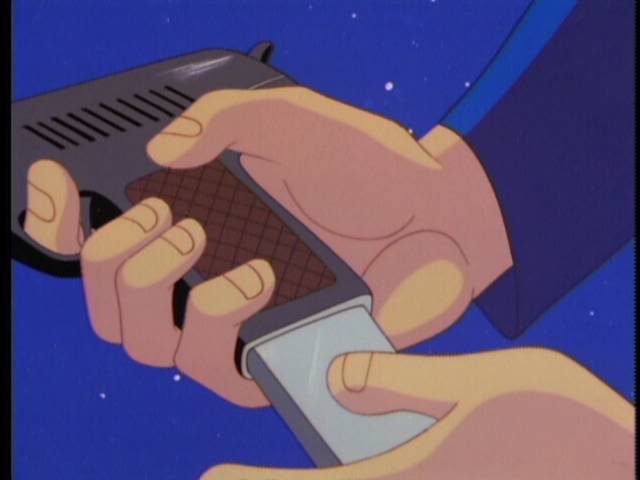 and slaps the magazine into the handle.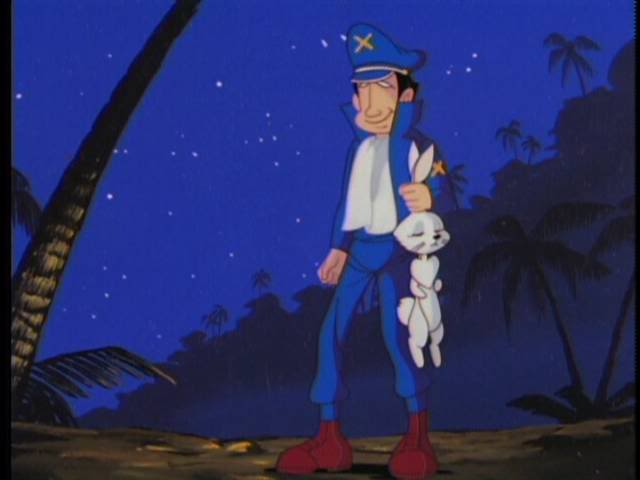 He brings back his kill, hoping to cook it, but--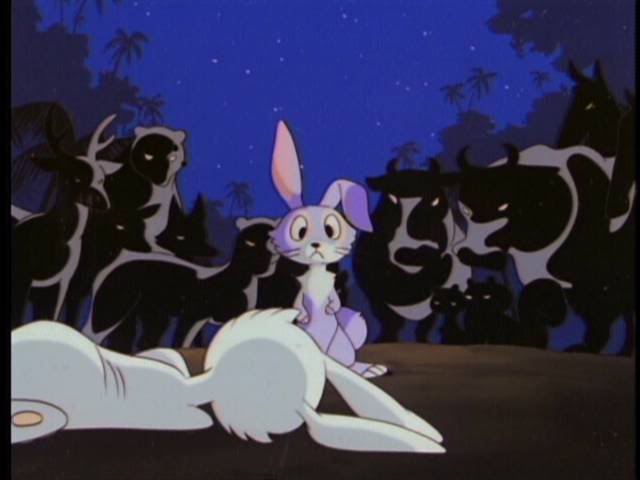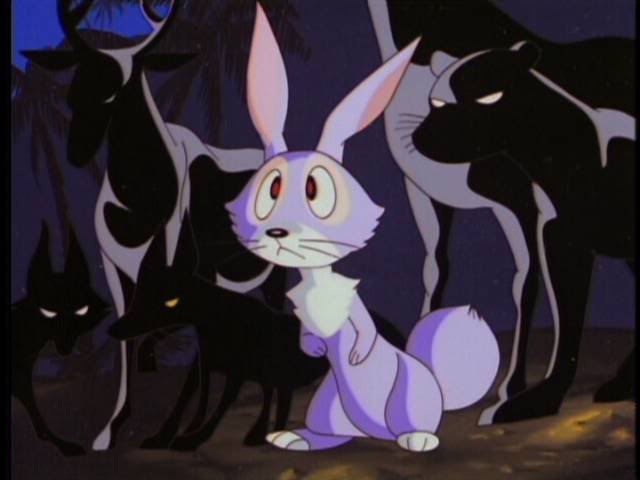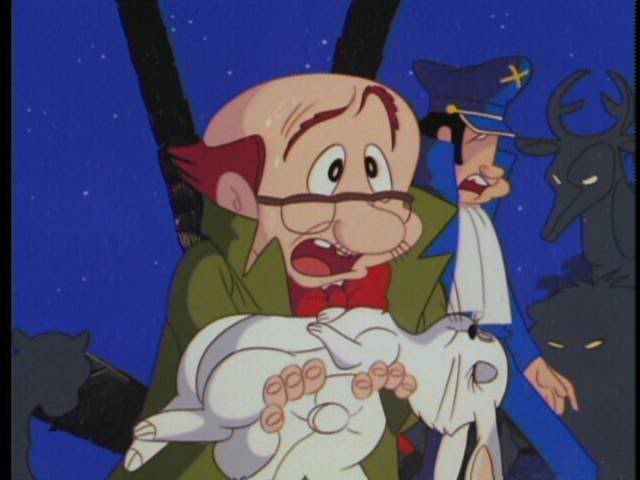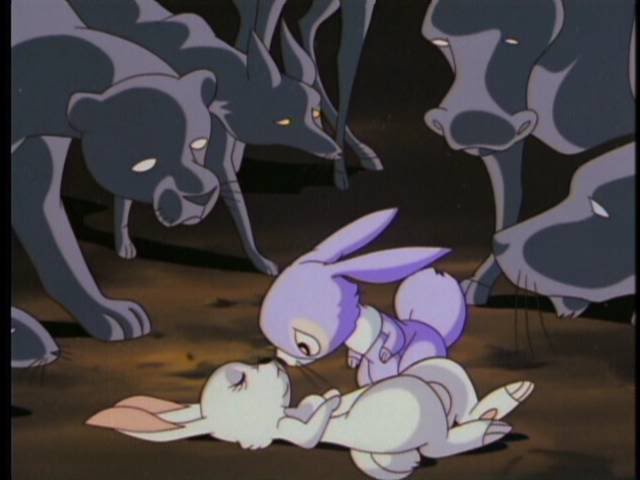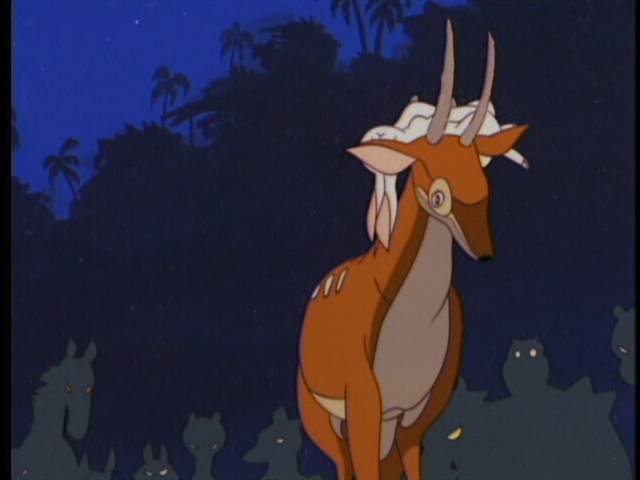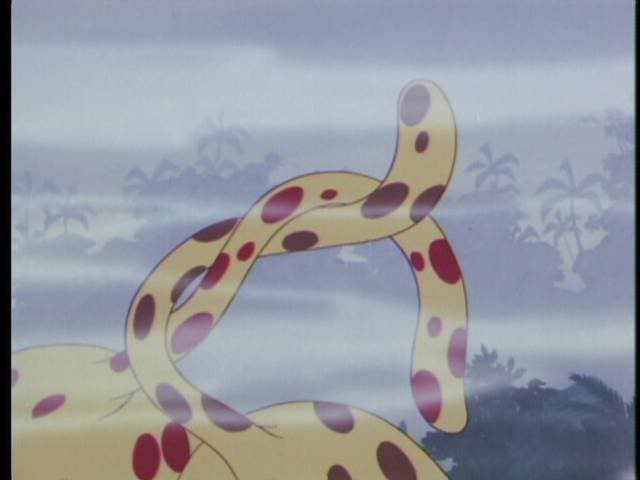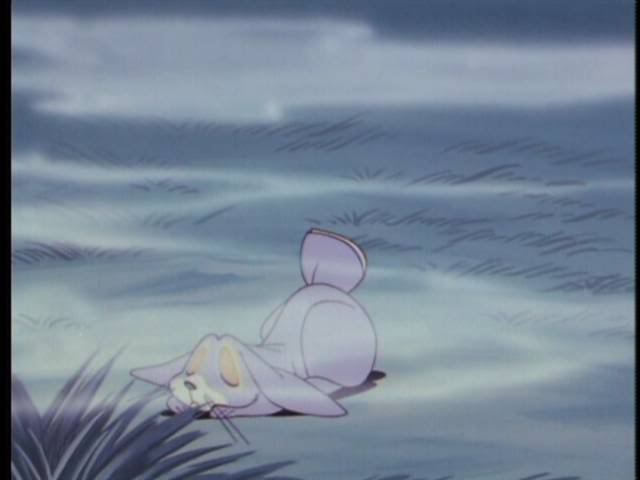 Melmo sees the male usagi all alone, & decides to comfort him. But she dows not understand that this will only deepen his pain.