I thought I already uploaded this one, but could find no trace of it. Anyway, I just captured a new set of frames, so, here they are: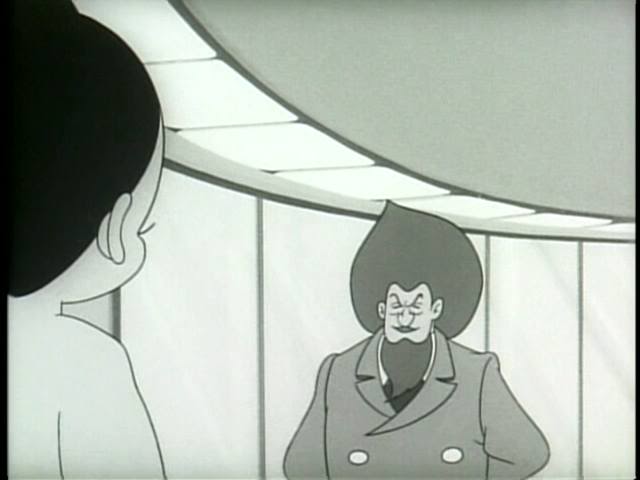 Once again Dr. Moss is involved; I believe the CHRONICLES identified him as the director of NASA, which he seems to be, in all his appearances.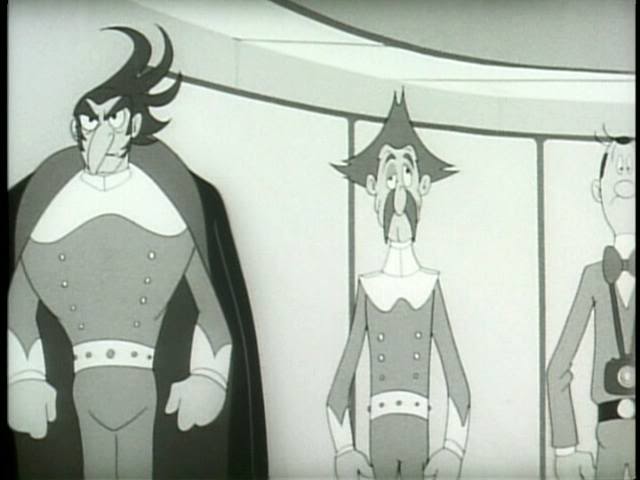 Unfortunately, these two goofus reporters must also go.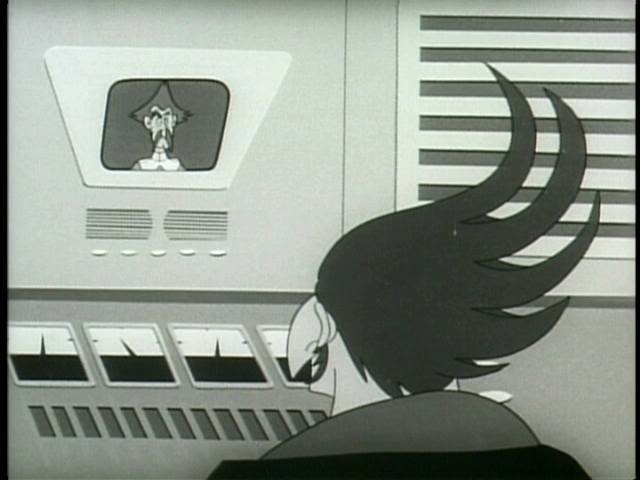 Intership communications.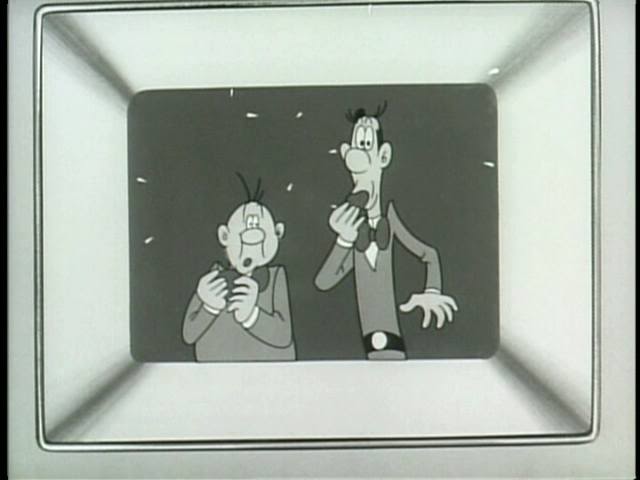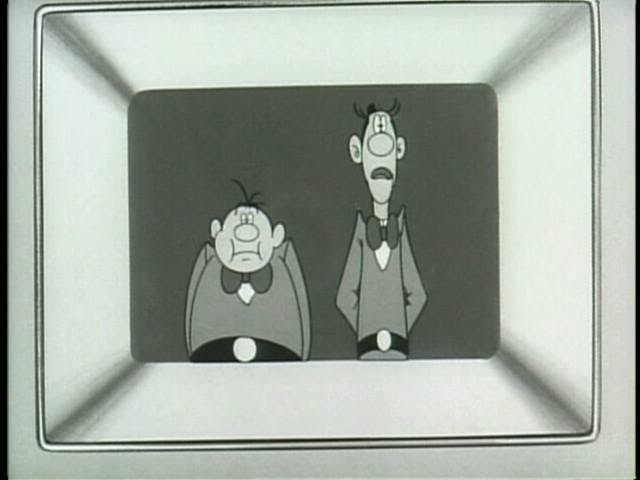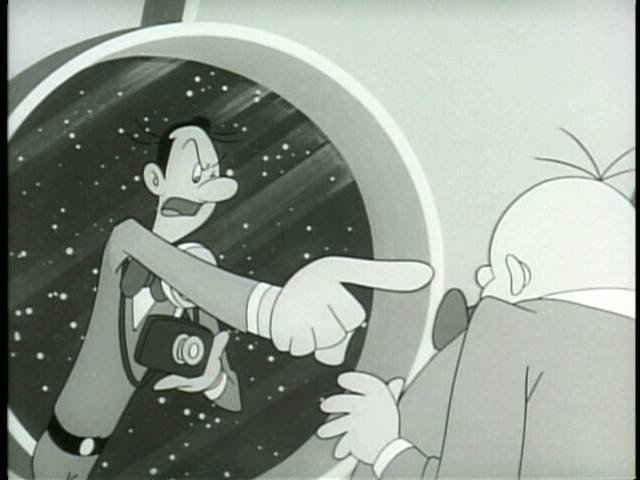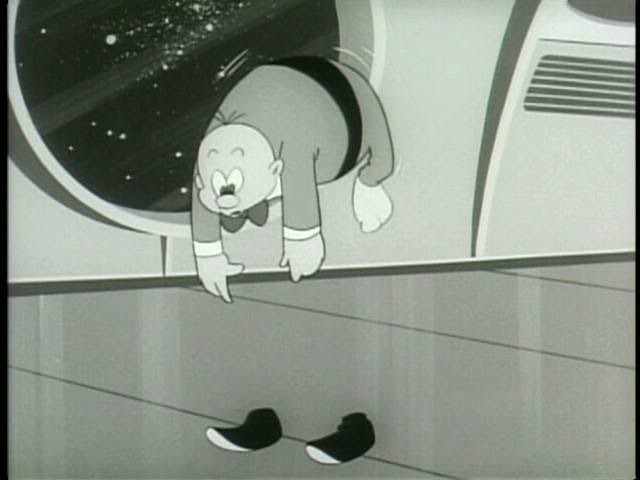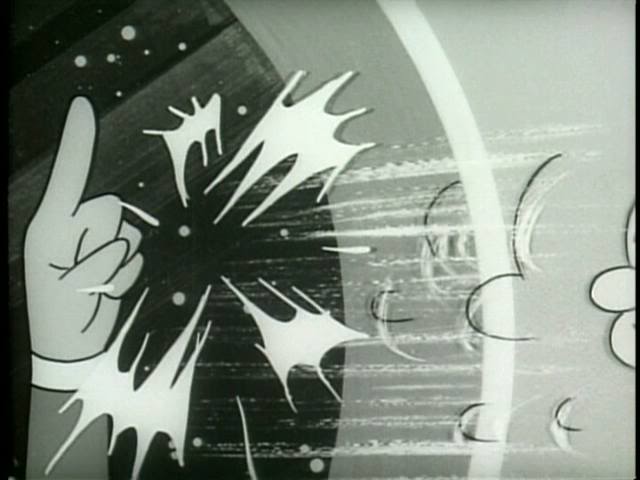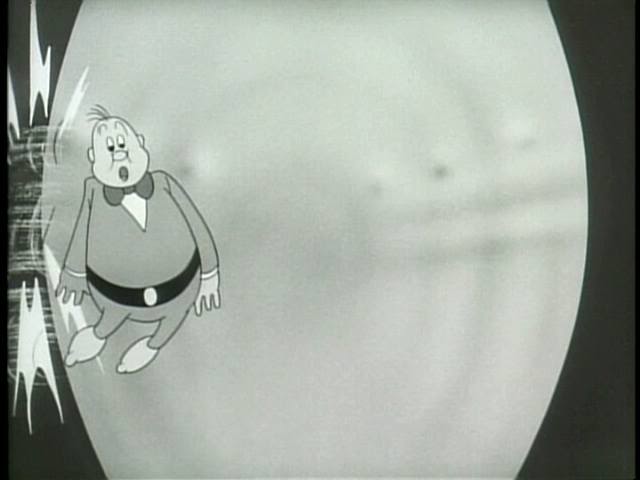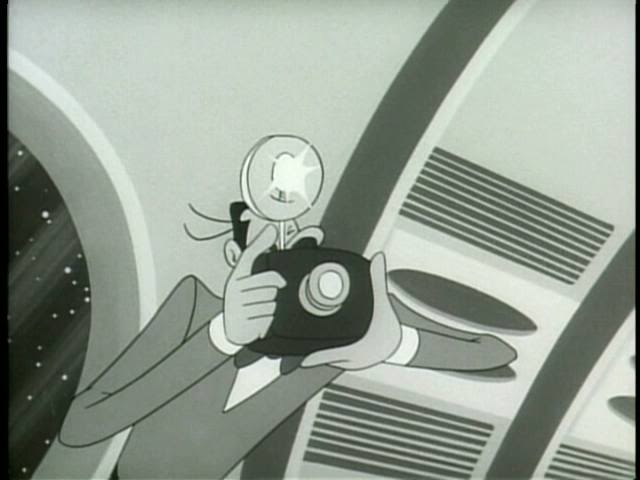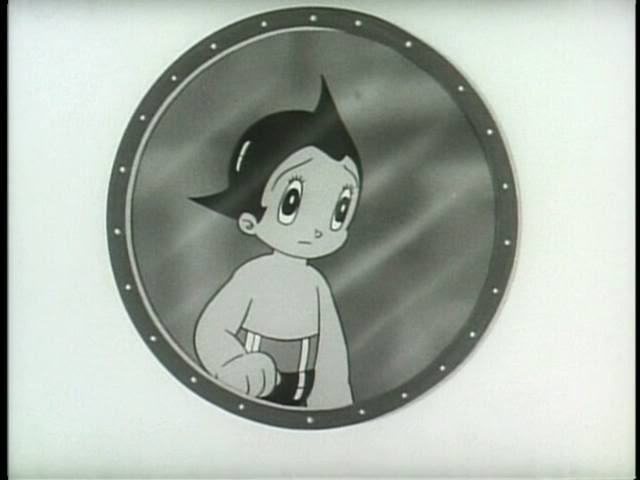 Duke Red's character has a strong dislike of robots, so, he orders Atom to stay in the ship.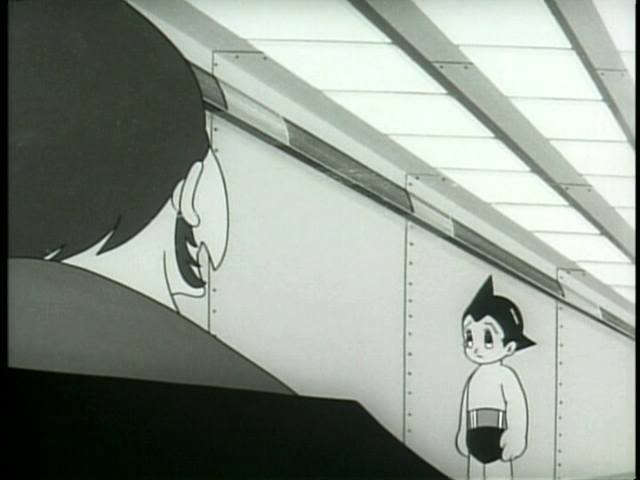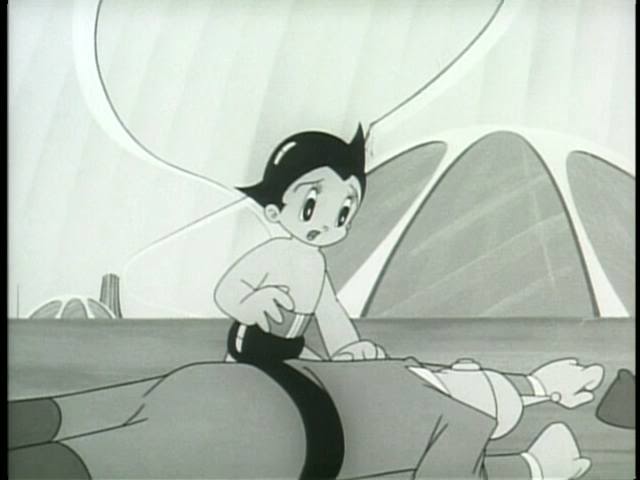 But Atom becomes uneasy & leaves anyway; he finds trouble.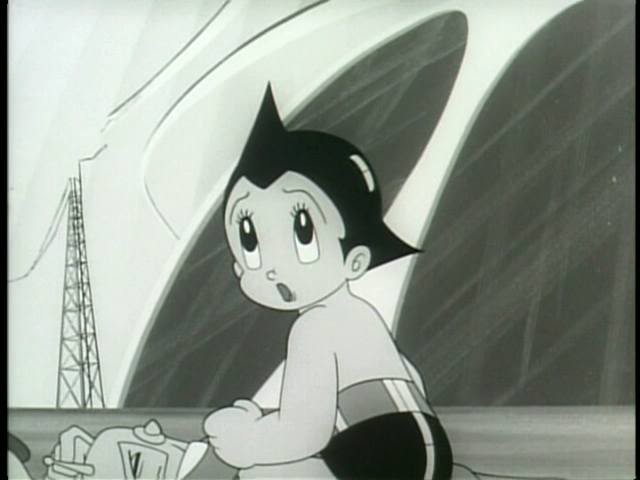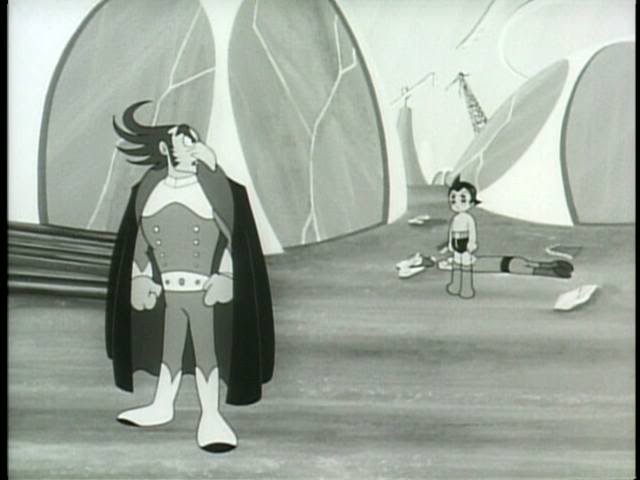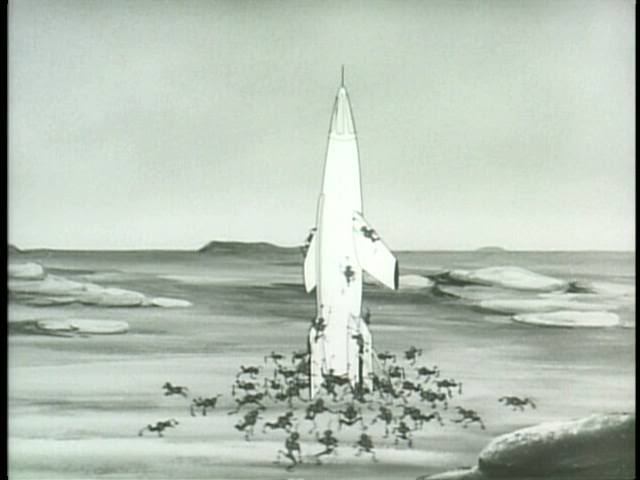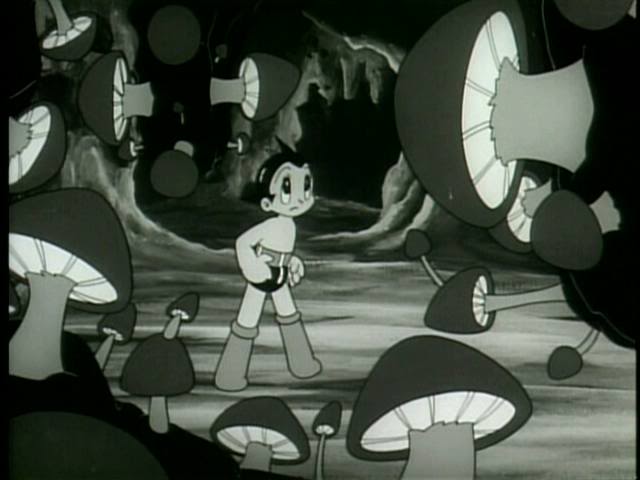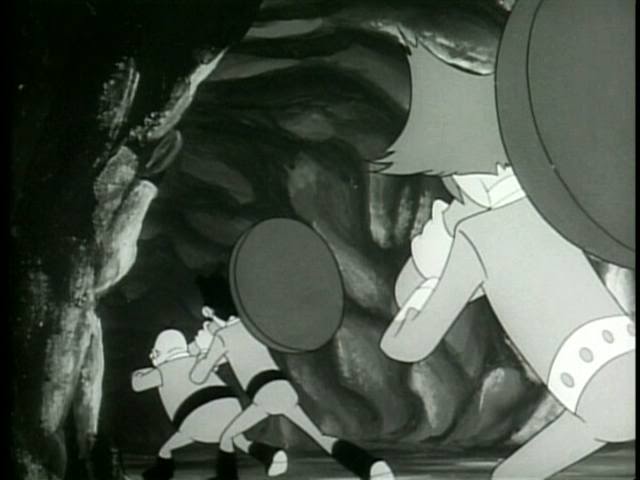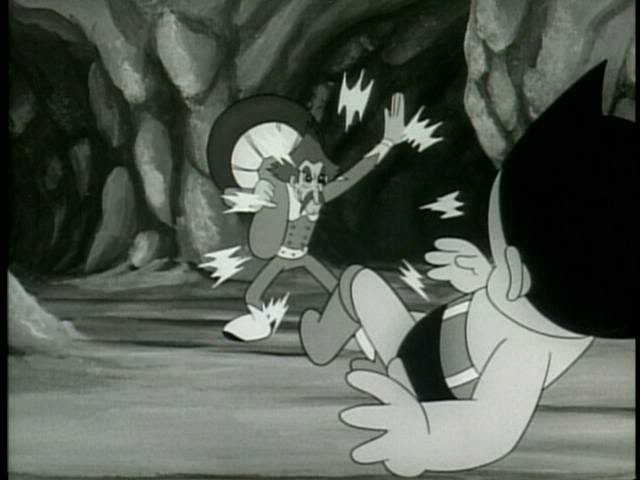 These have been hypnotized into gathering the mushrooms.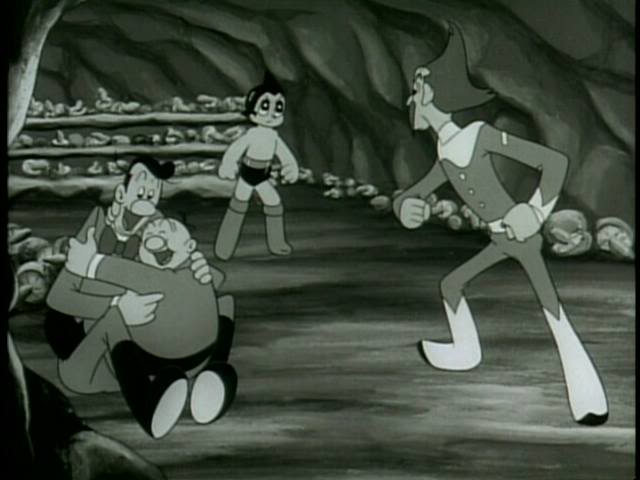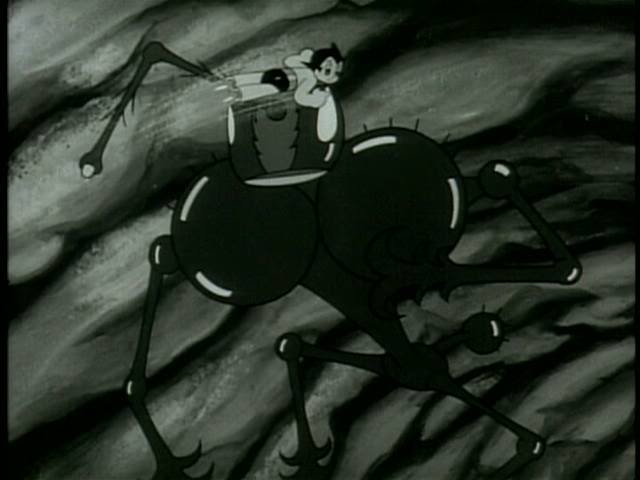 Special guest stars: THEM!