Years before Tezuka even began working on THE LEGEND OF THE FOREST, he made this episode. While LEGEND uses Tchaikovsky's fourth symphony, this uses one of Beethoven's; I believe it is the Pastoral, as it starts serenely then has a thunderous part. The page for The Legend of the Forest even includes a Camphor tree among it character portraits.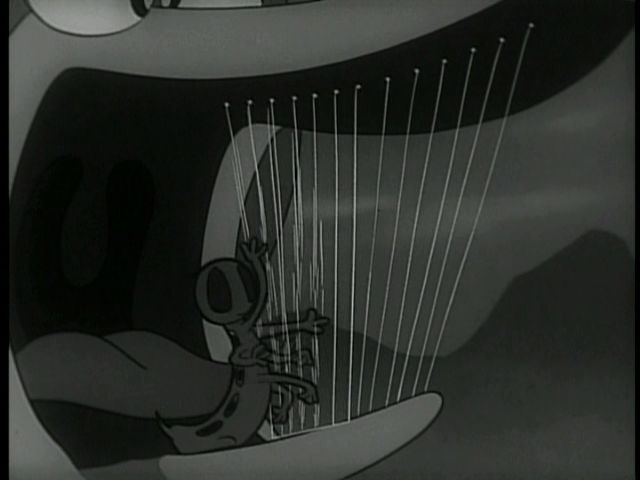 This inchworm takes liberties with Pukko!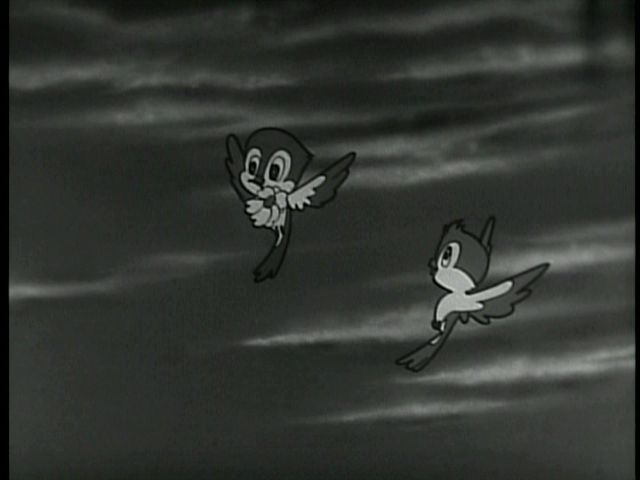 Fred Ladd's book indicates that W3 was animated in a Disney-like style, & there are more than a few critters that make the case.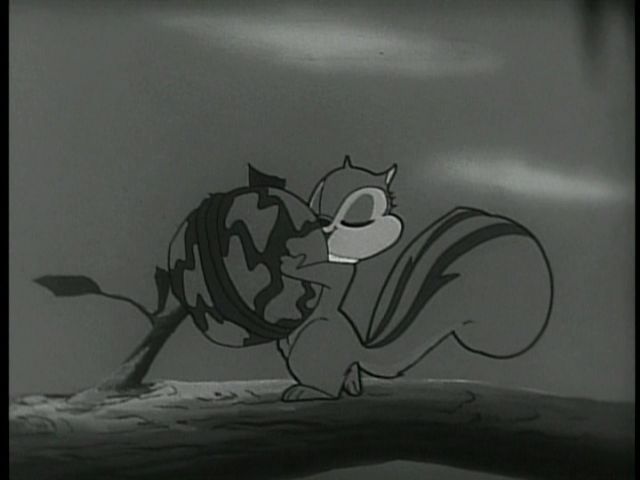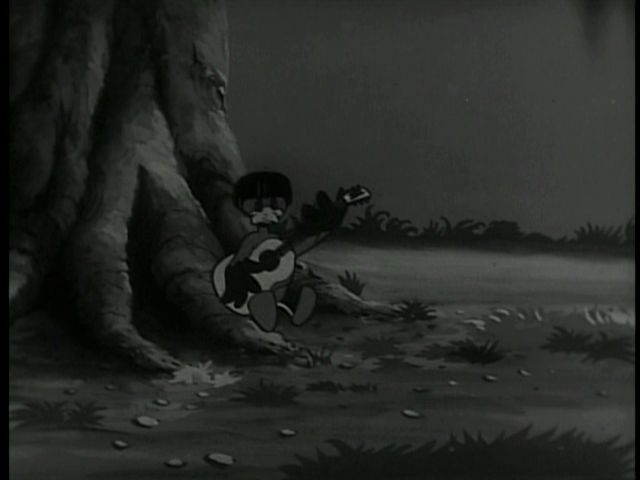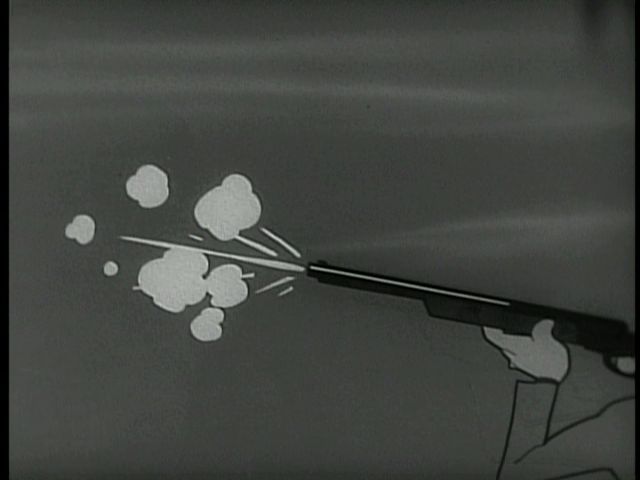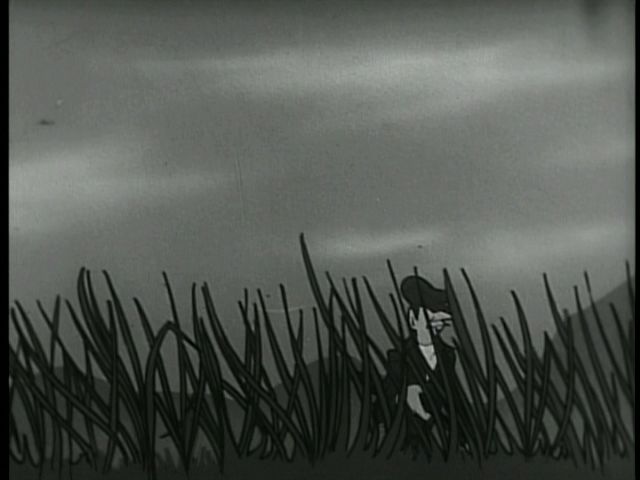 Mean ol' hunters kill this duck, and this will cause trouble for Pukko.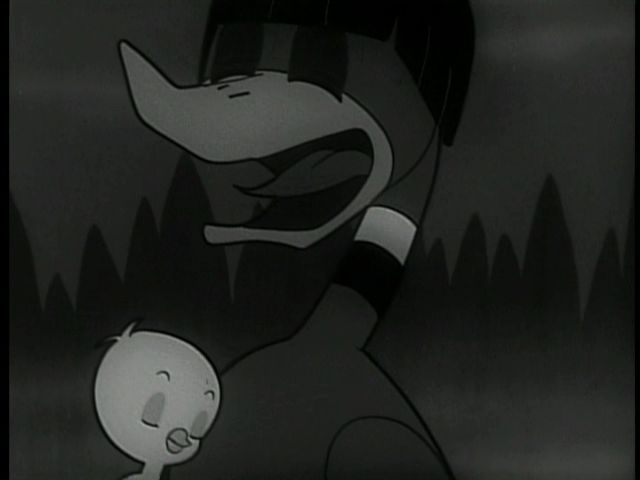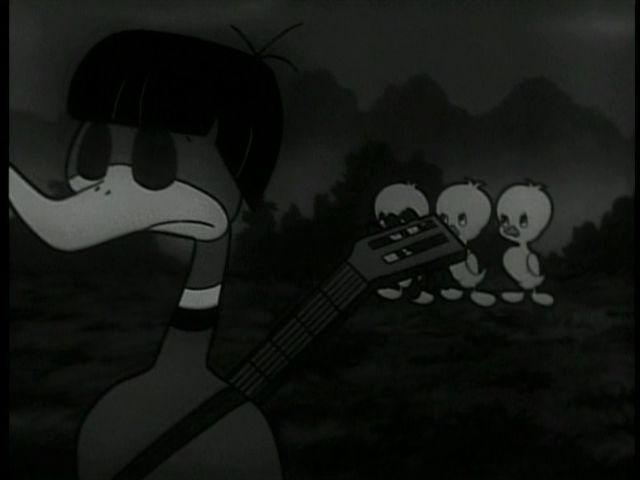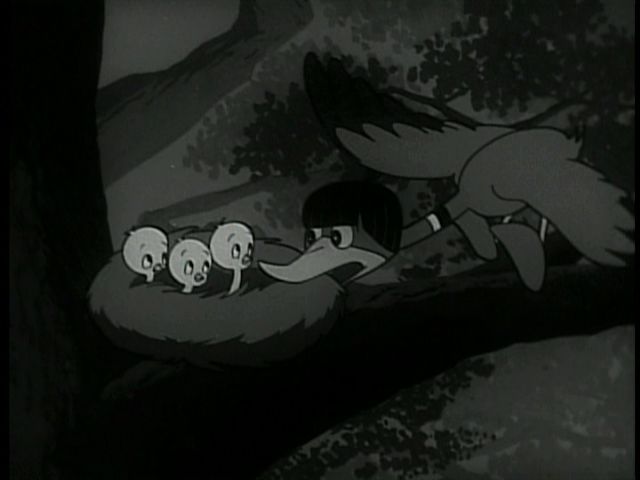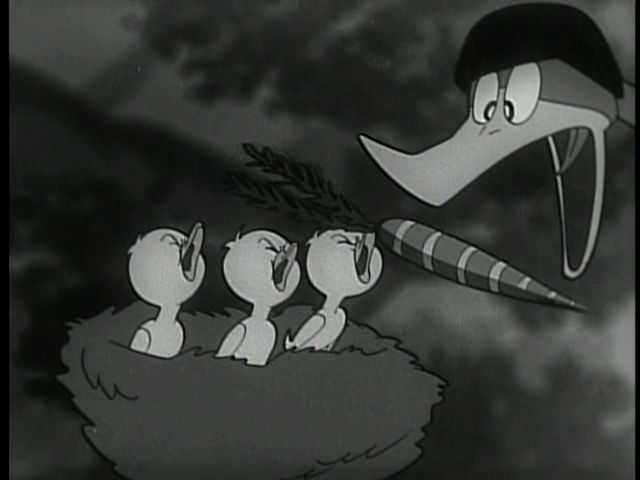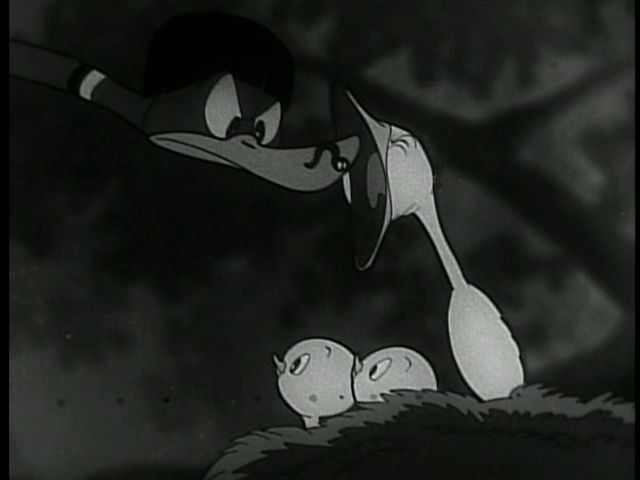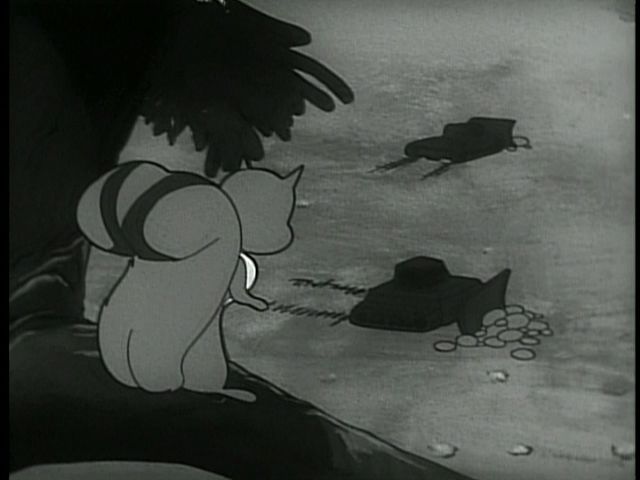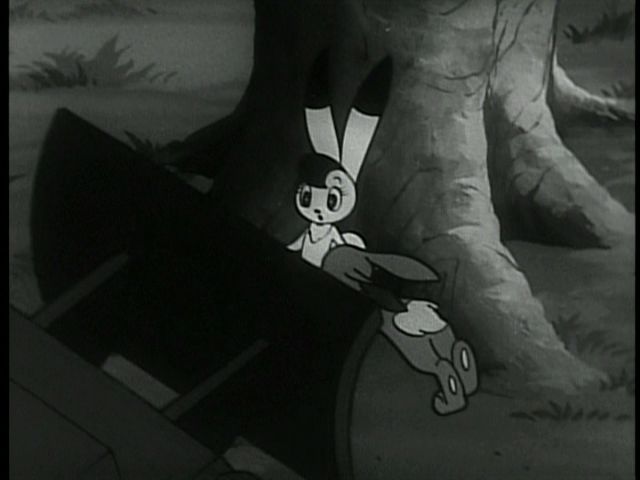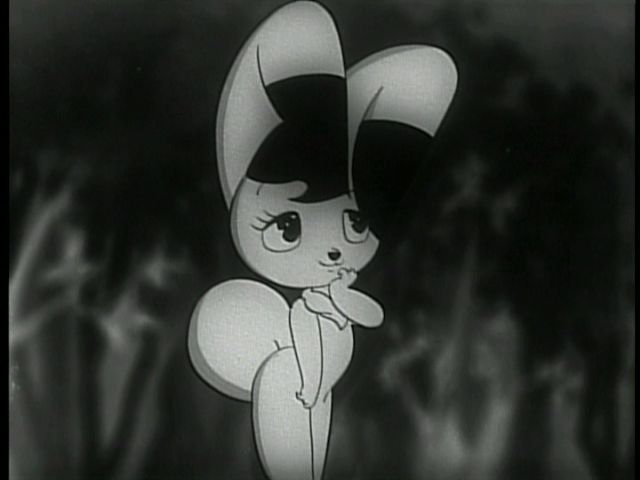 "My hero!"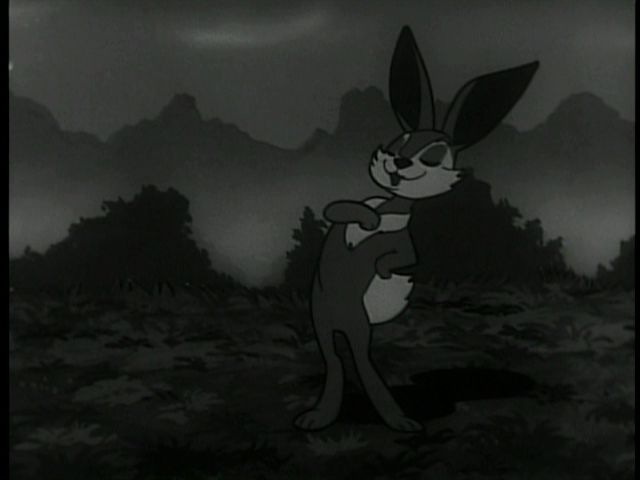 "I'm a tough guy!"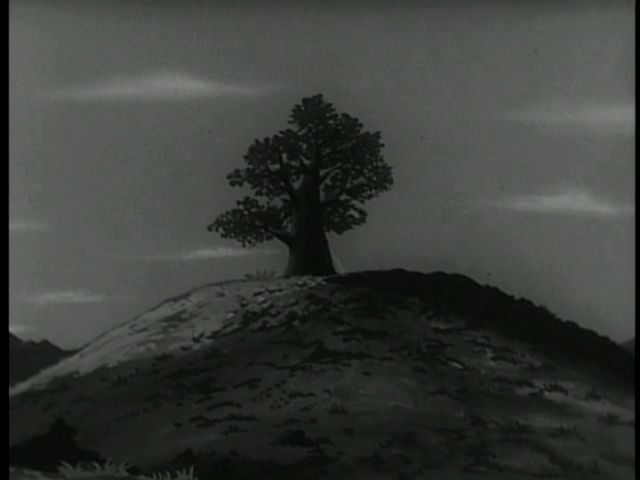 To bring you up to date, a construction crew had cleared away the forest, displaced many animals, & now, only this one large tree remains.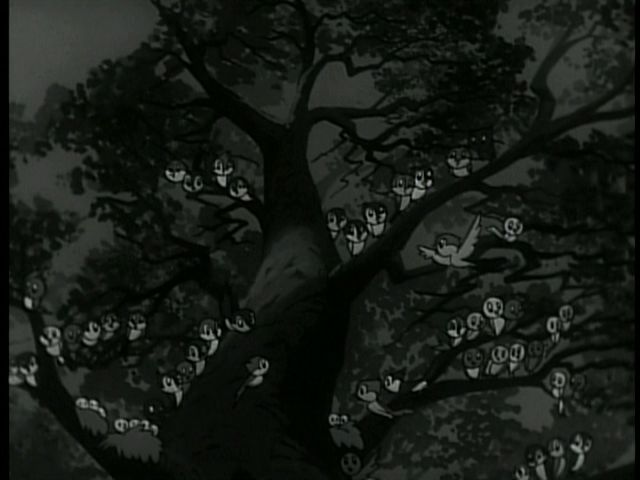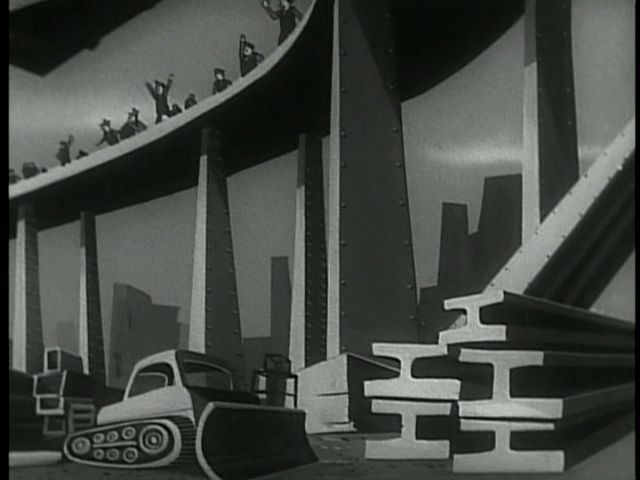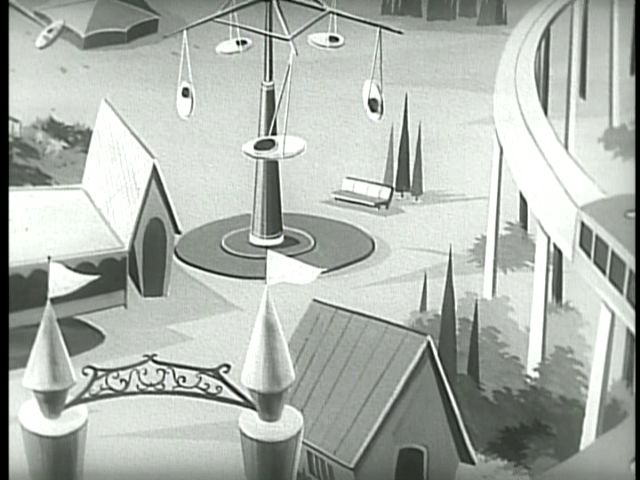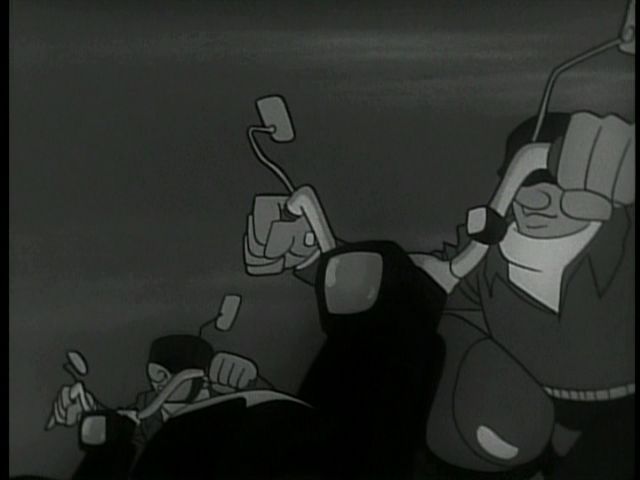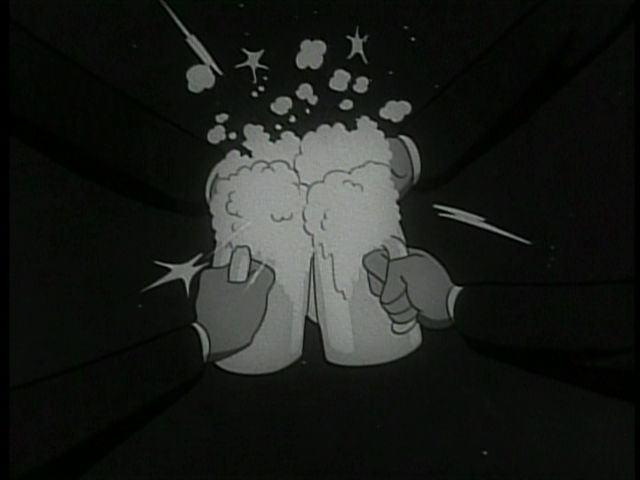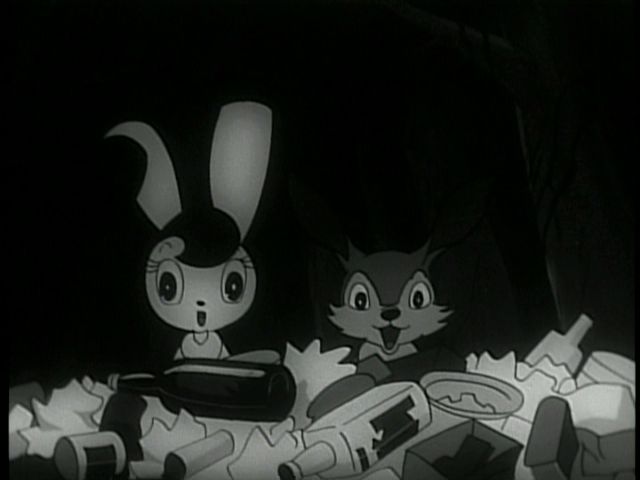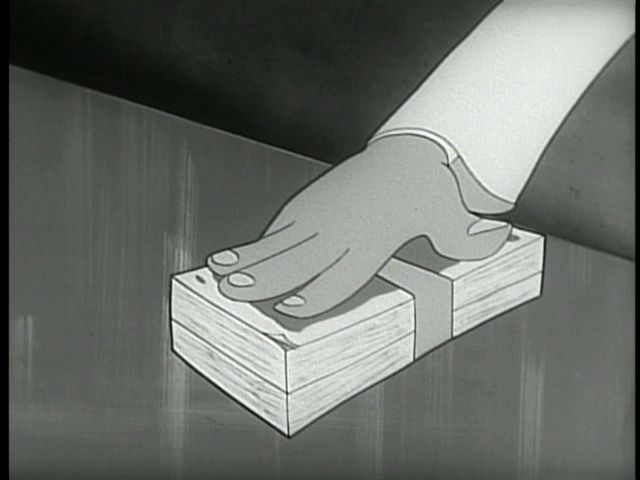 This usually means someone is bribing someone else, and as I do not recall much if any dialogue, I think it also indicates a bribe here.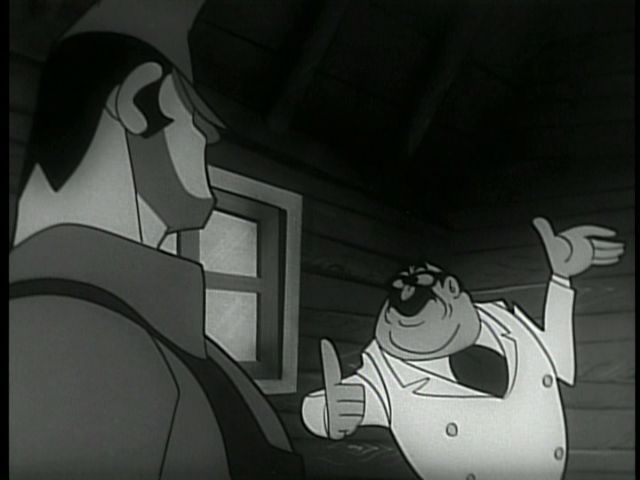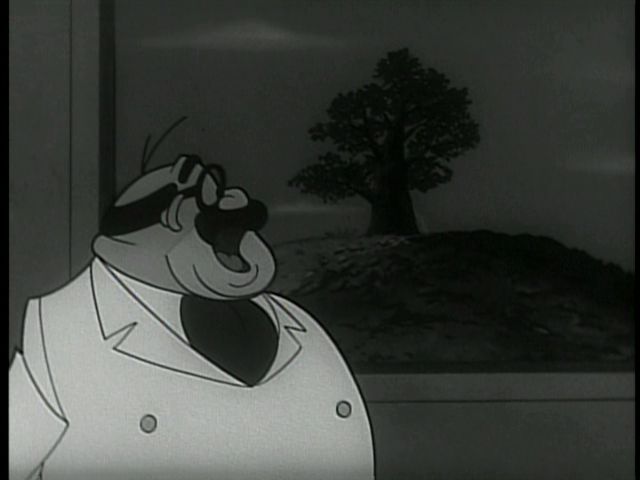 That one tree is ruining his whole plan! It must go!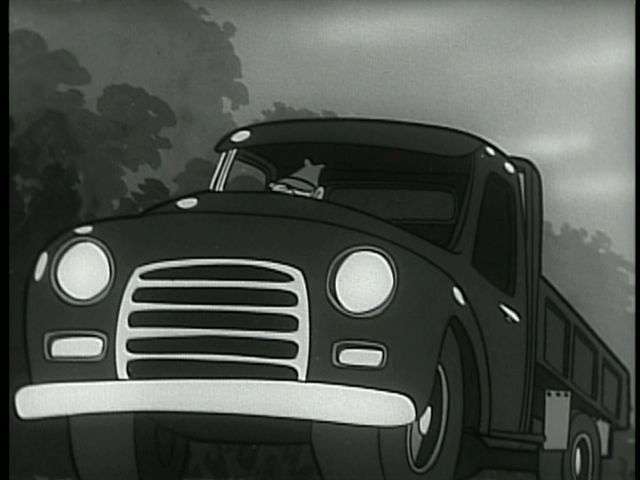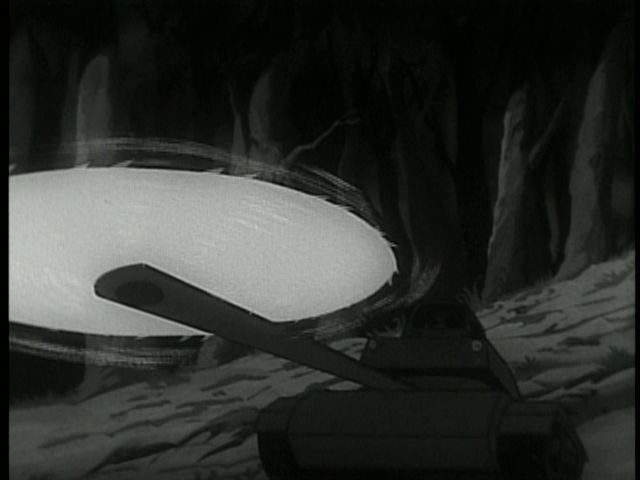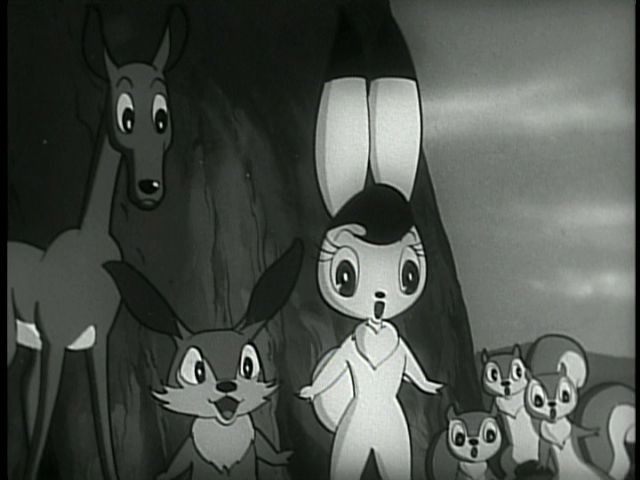 "Uh-oh!"