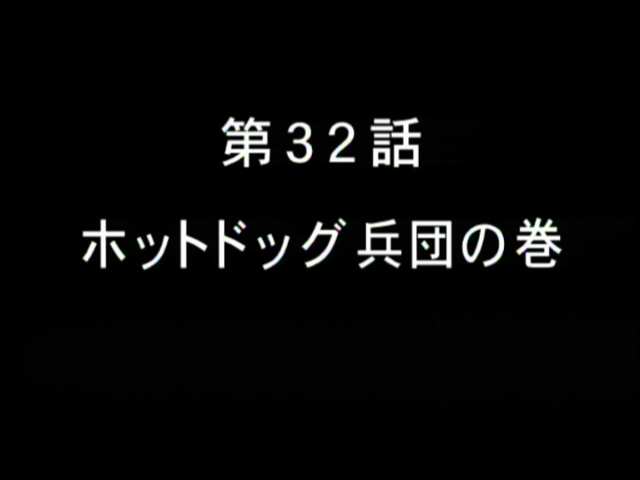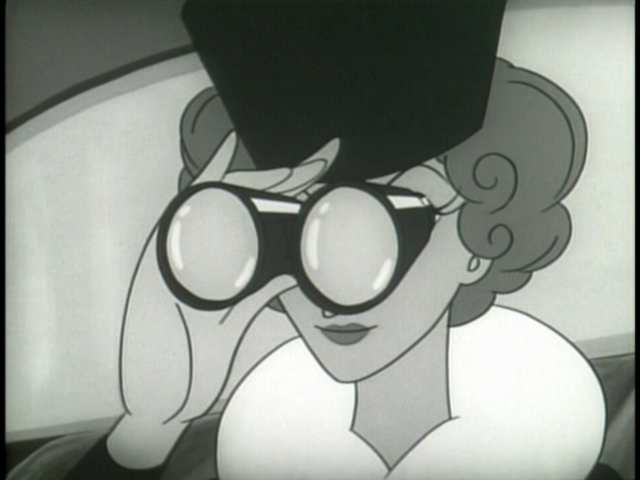 The evil Anta Maria covets intelligent dogs, hoping to use their brains in humanoid cyborgs in order to circumvent the robots' natural inability to harm humans.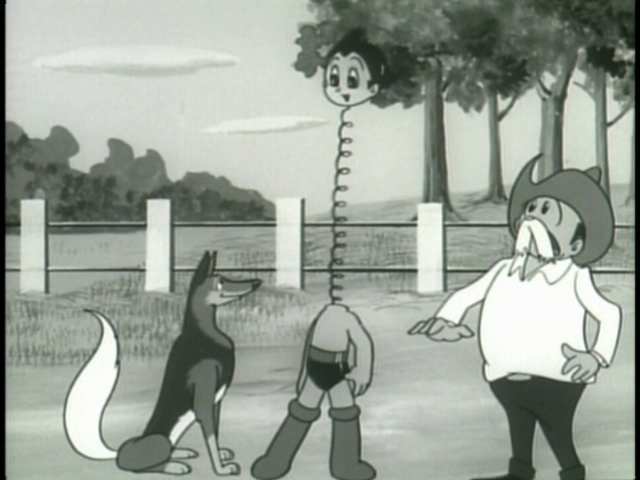 Such references to Tezuka's companies are scattered throughout the series.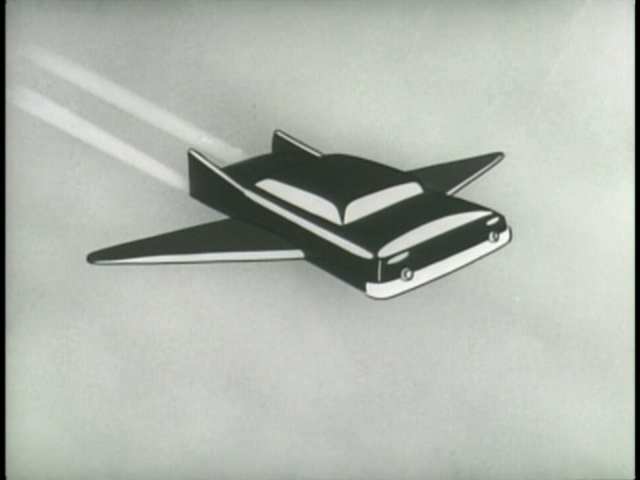 The villains are getting away!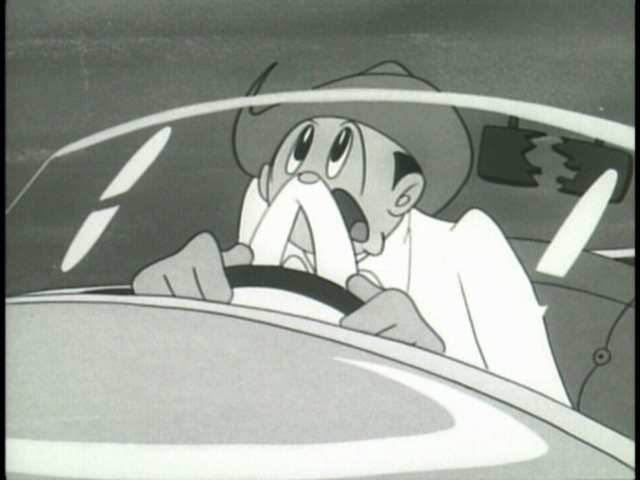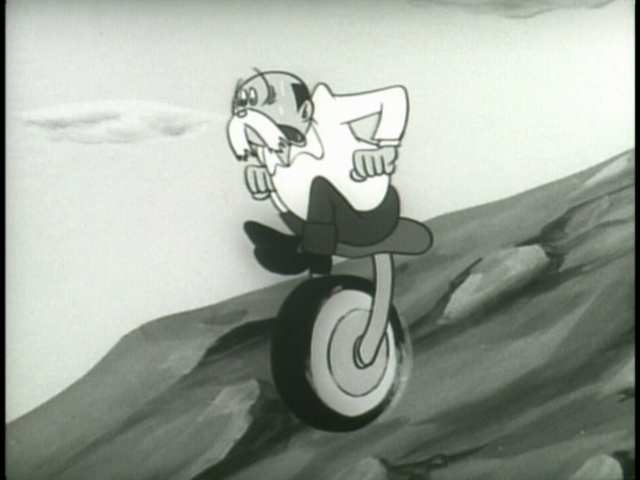 These next few images doomed this episode to exclusion from the ELV: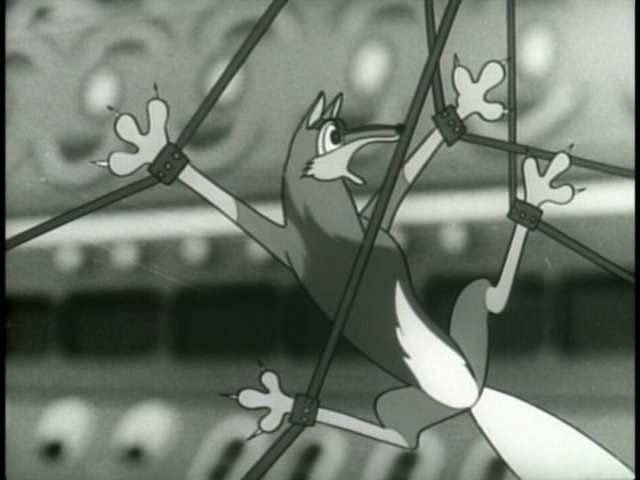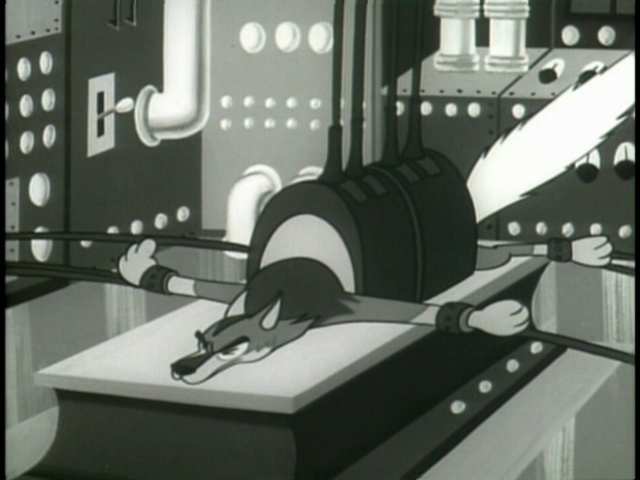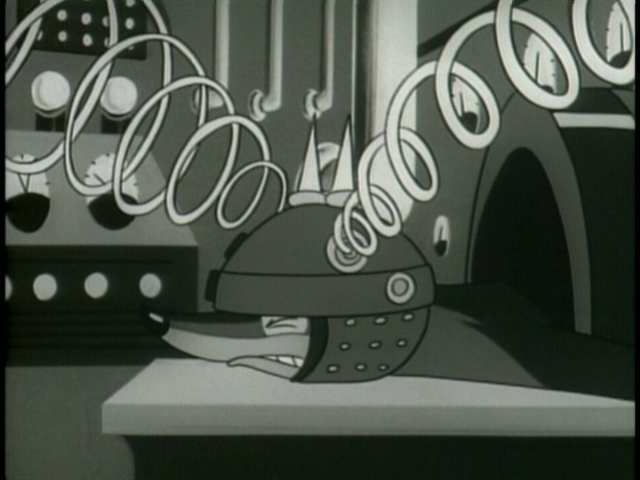 There are also several of frozen dog corpses, but I skip them.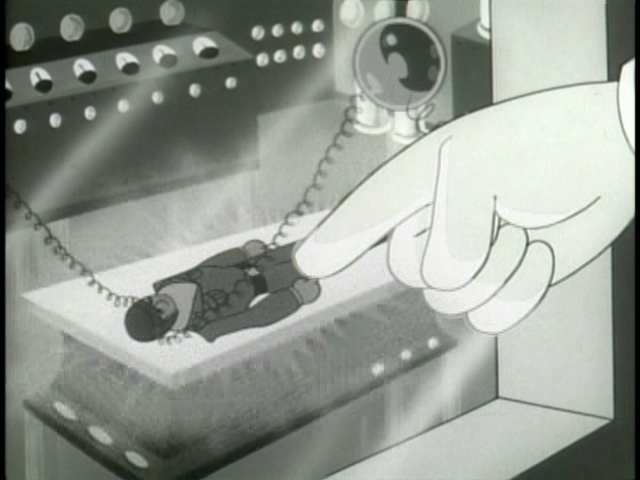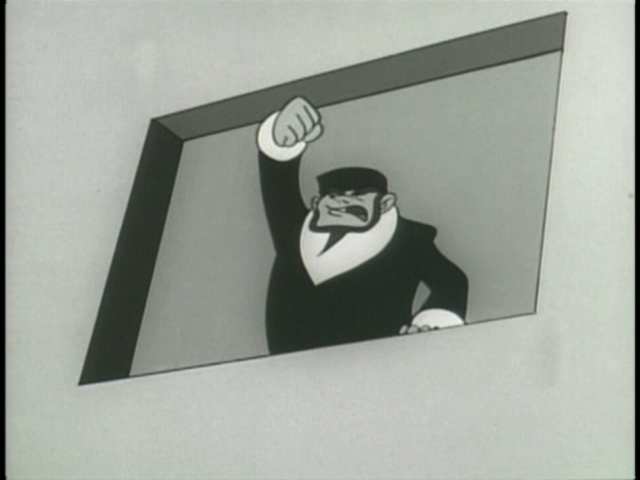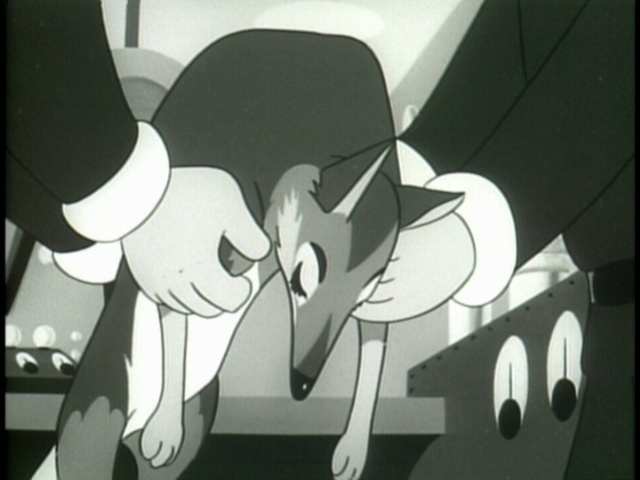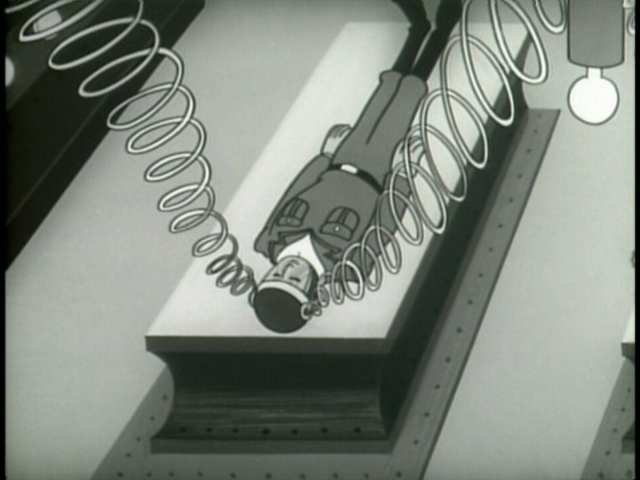 I include only scattered images, as the story should be well-known to most of you.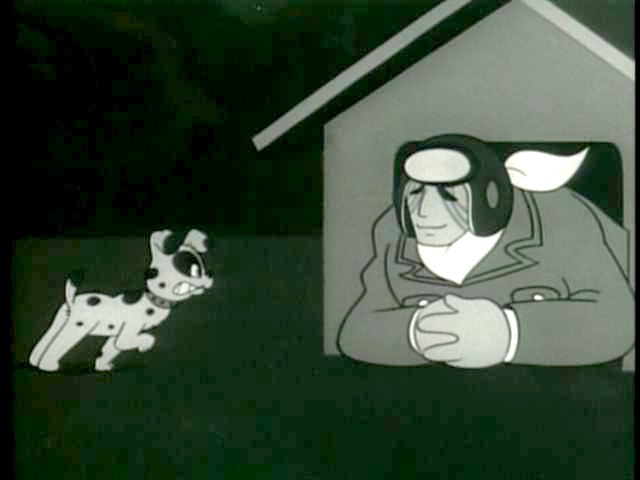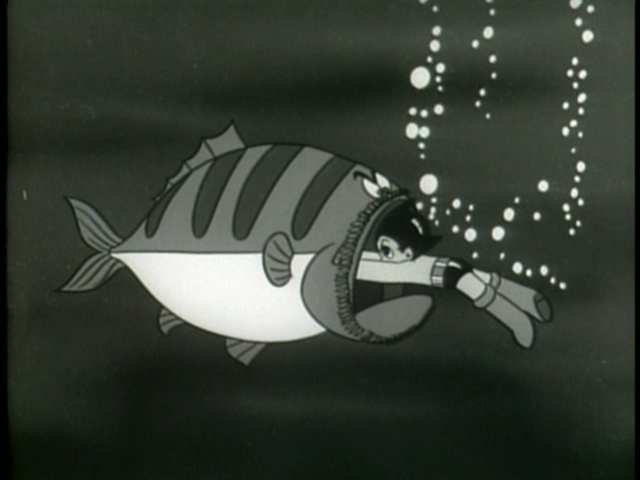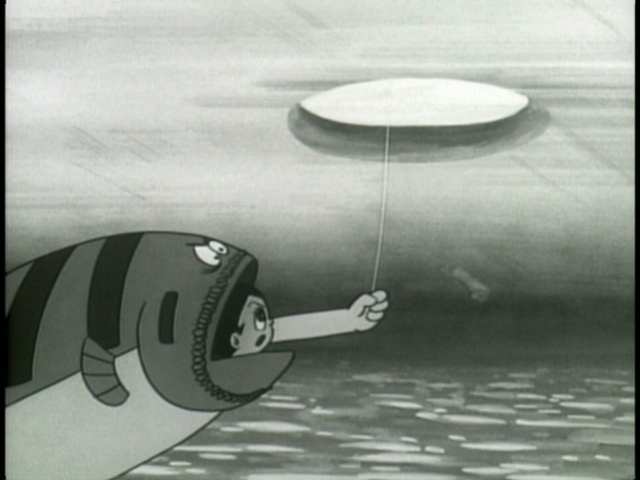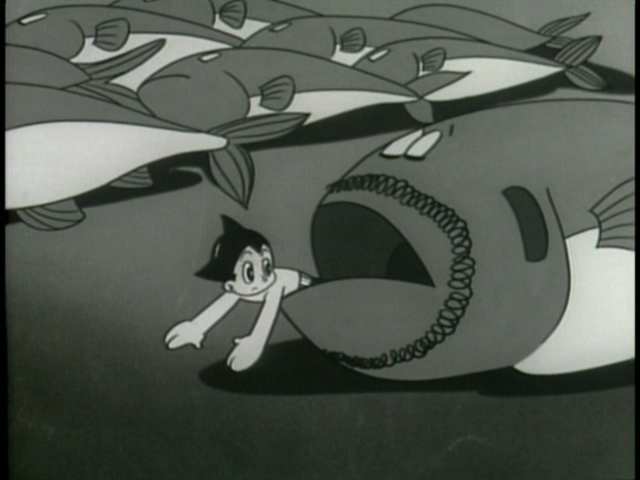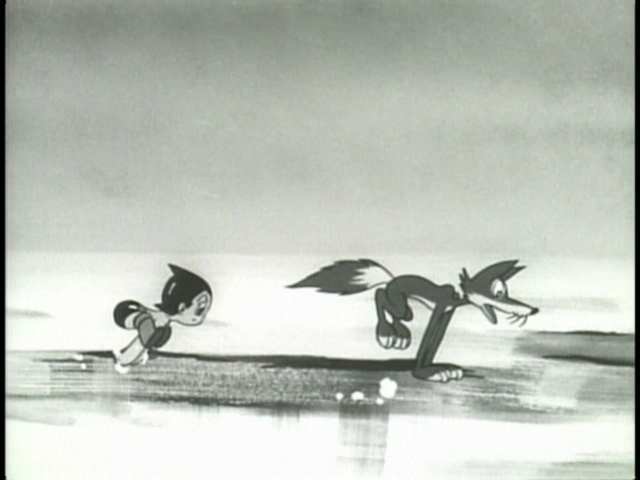 I think they reused the clip of Atom galloping on all fours in HUMANOID BILL (MIGHTY MINUTE).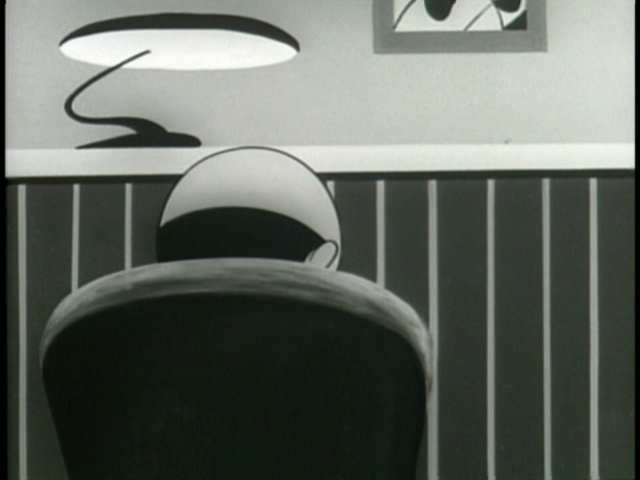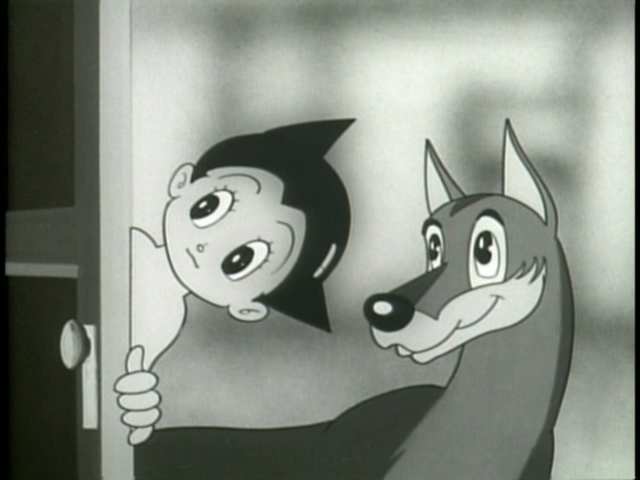 I think Edgar Rice Burroughs'
THE MASTERMIND OF MARS
may have influenced the restoration of Pero's brain to his body, as this element was crucial in that story. In it, old rich people had their brains transplanted into young strong bodies, while the brains of these were tranferred into the old ones. Then, they were preserved, & could even be brought back to life. But what a shock to those whose young bodies were swapped for the old ones!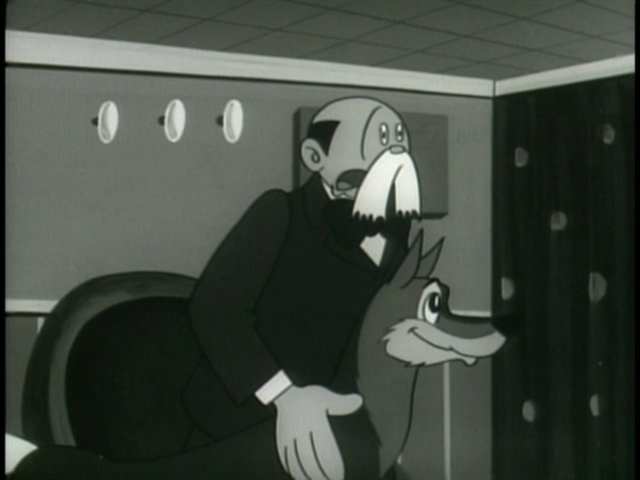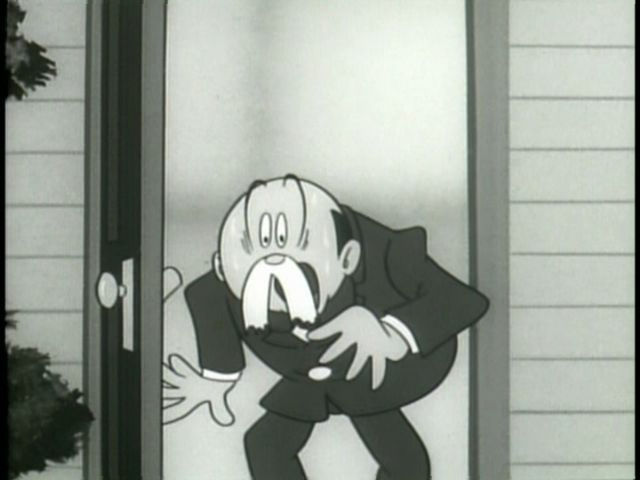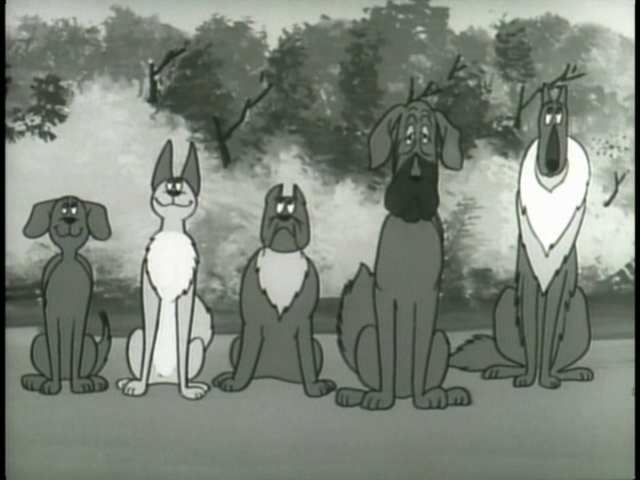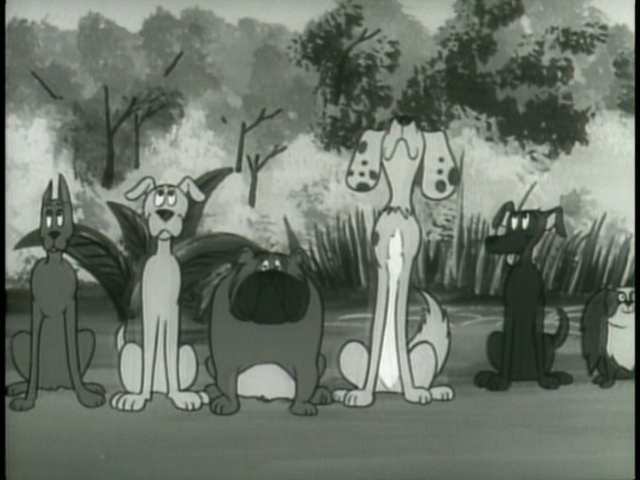 Next, try
123 Captain Dog