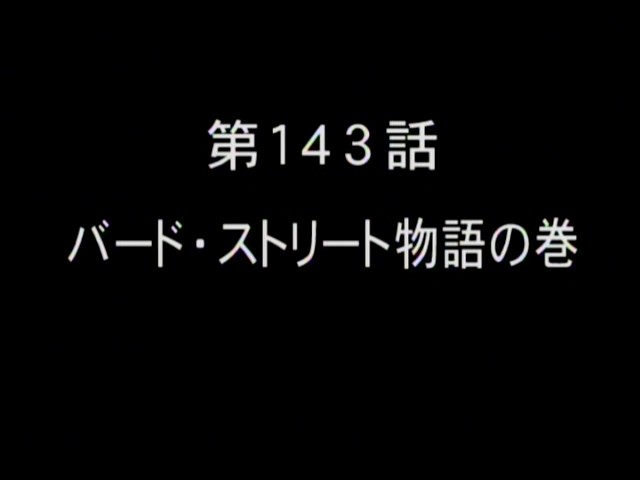 This one left me baffled, as it contained an element that was incomprehensible without knowledge of the Japanese language. I upload it now, because I have spoken with Strange Wings on this subject, & he viewed it, & answered my questions.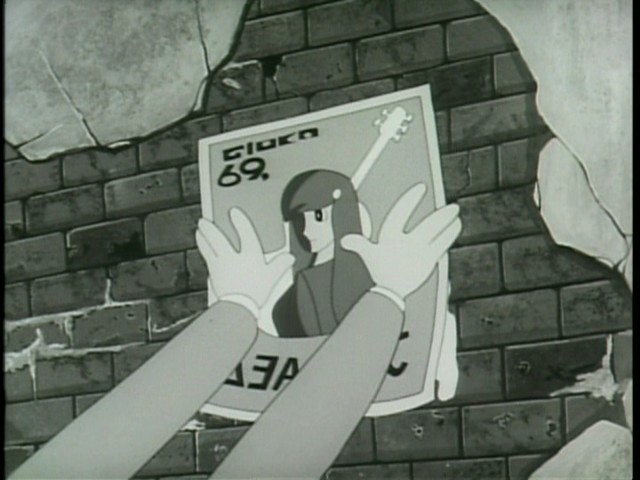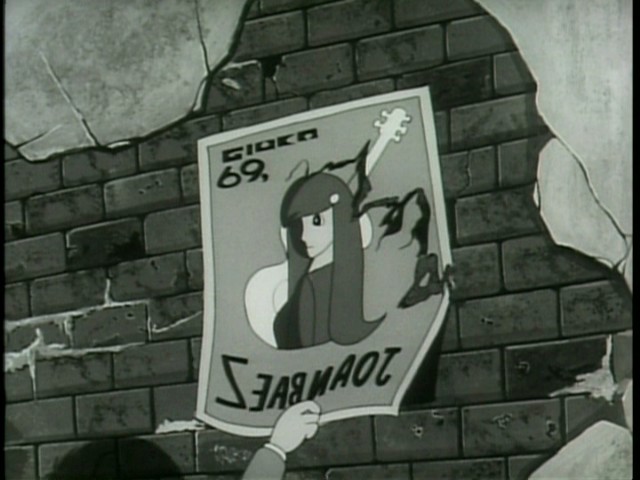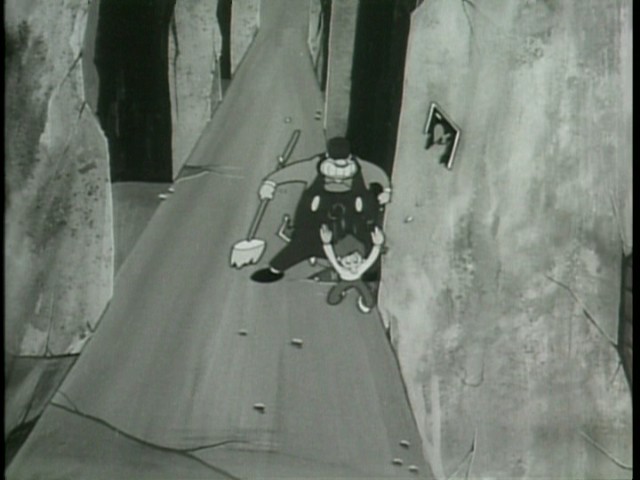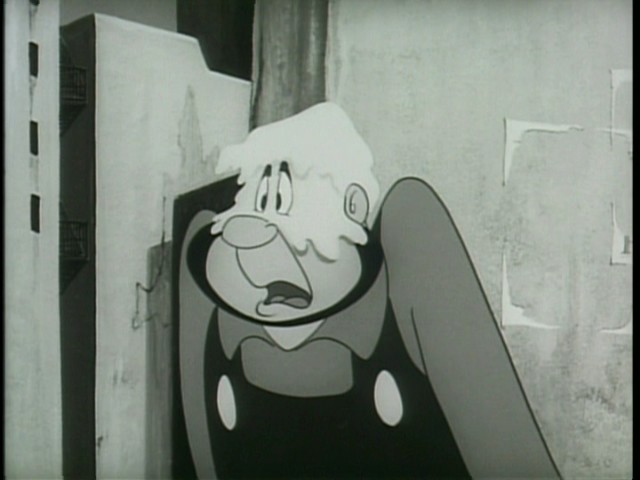 Here is the poor guy who was also in #69
Rebellion of the Dinosaur People
(59,
Dinosaur Dilemma
), merely pasting advertisements, but the punk kid must hassle him.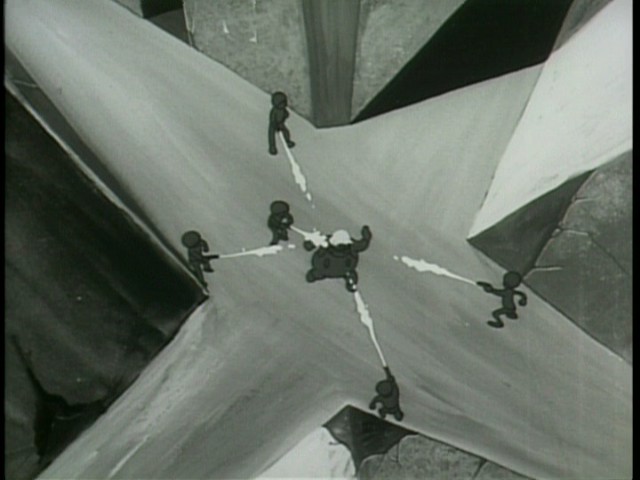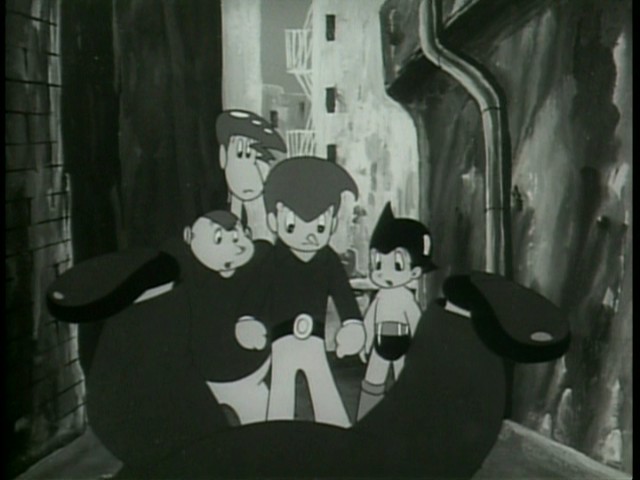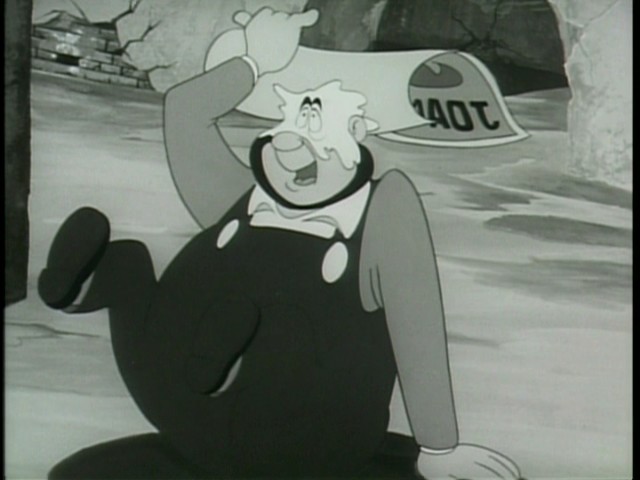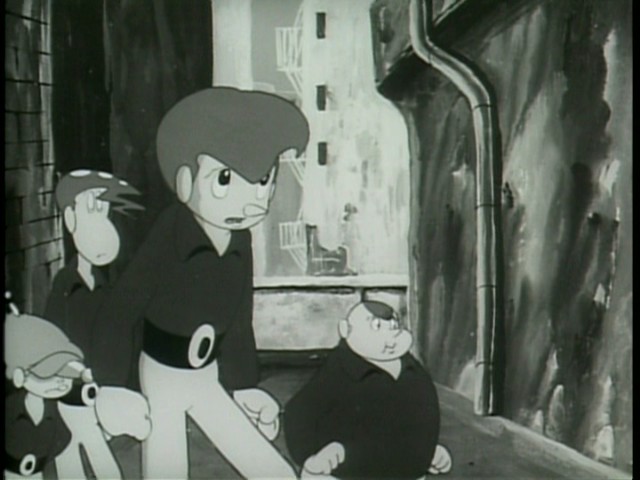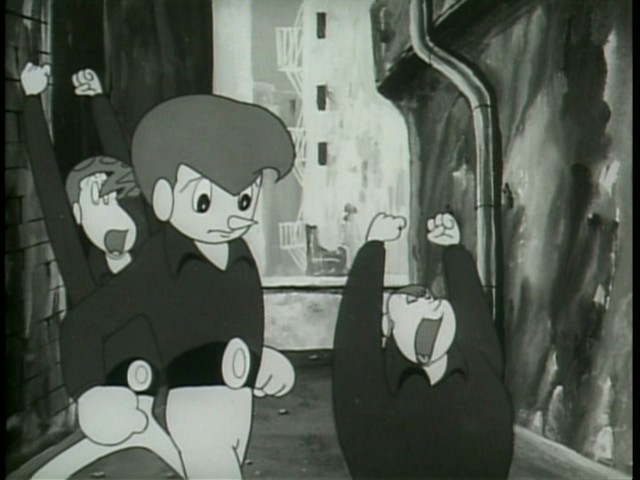 There are two gangs in this run-down neighborhood, human & robot boys. They will soon clash.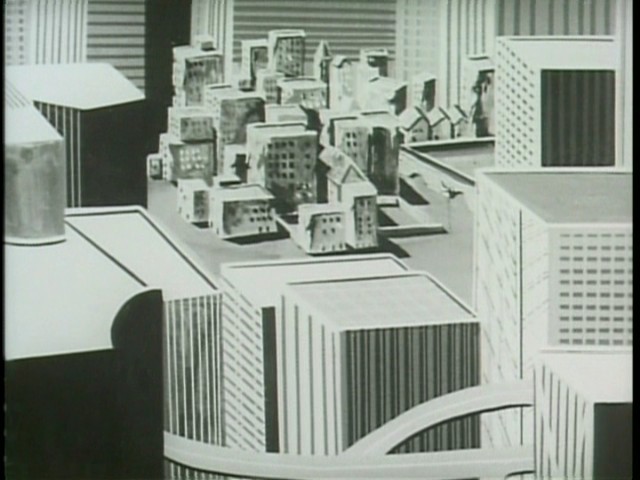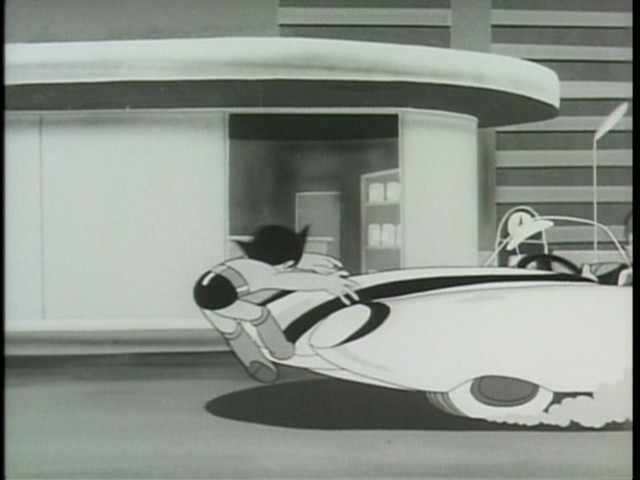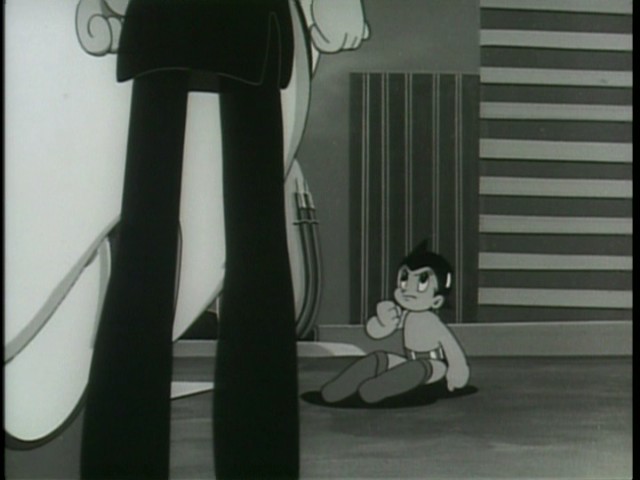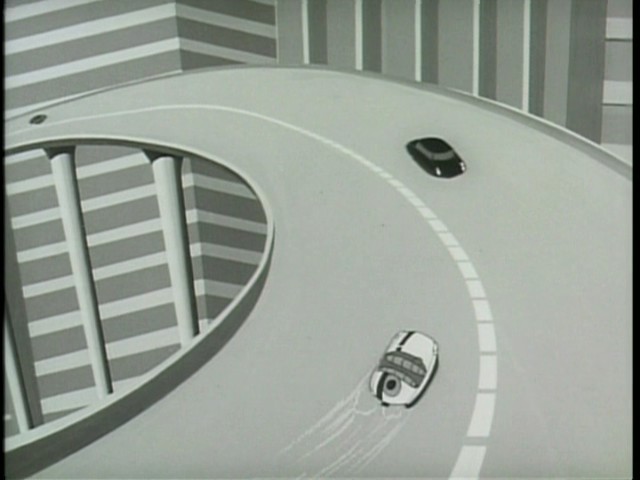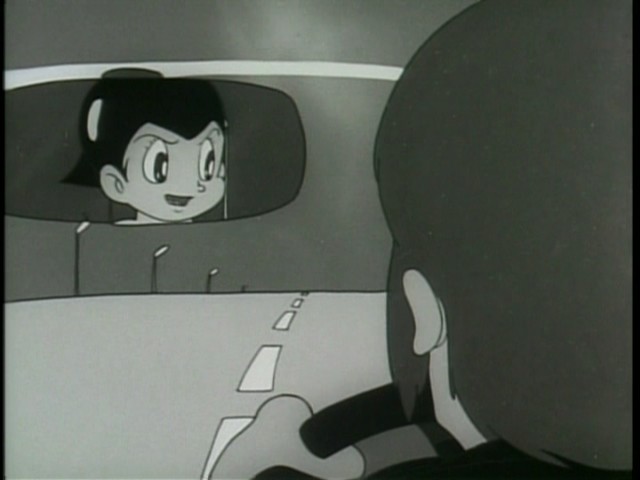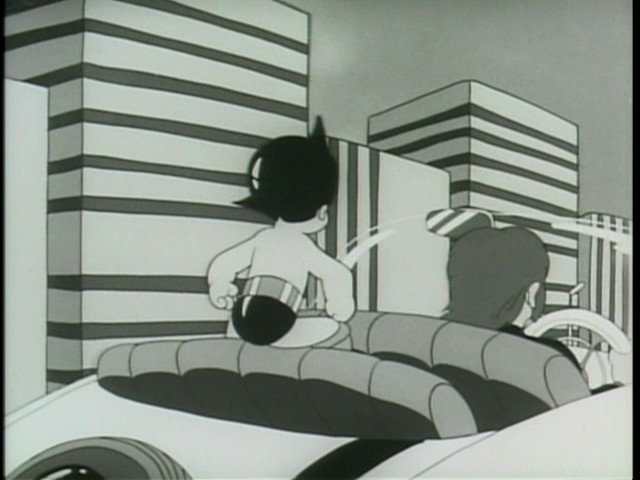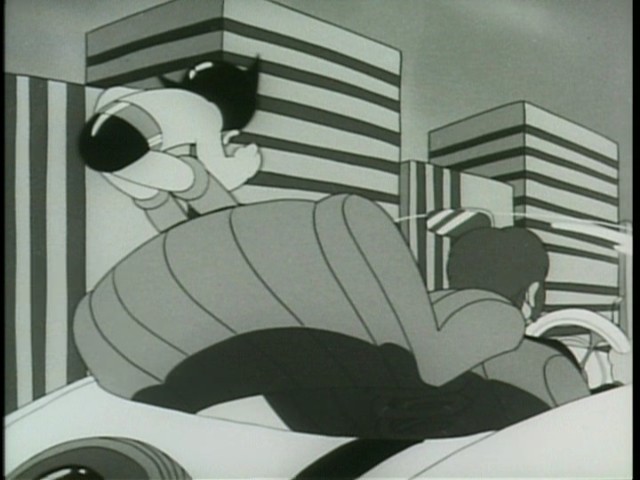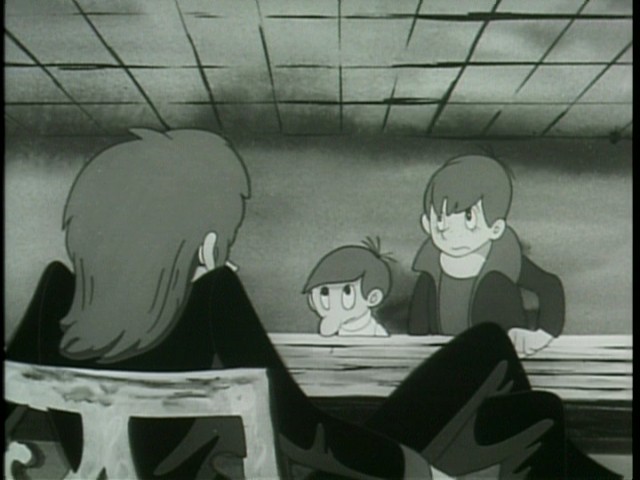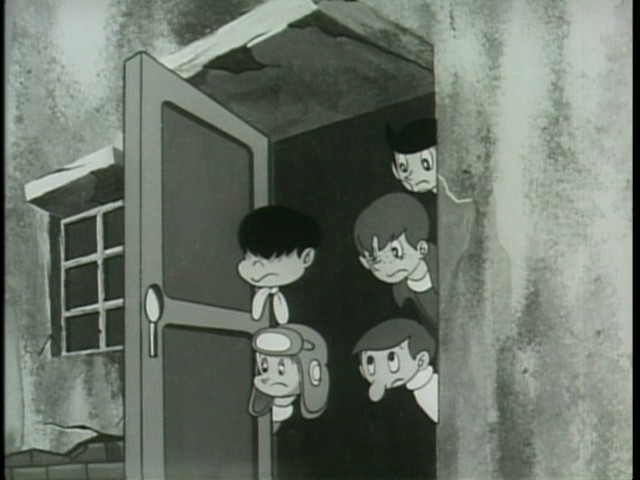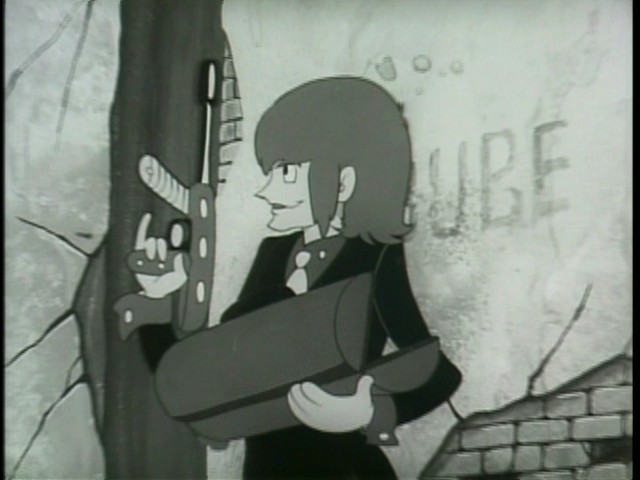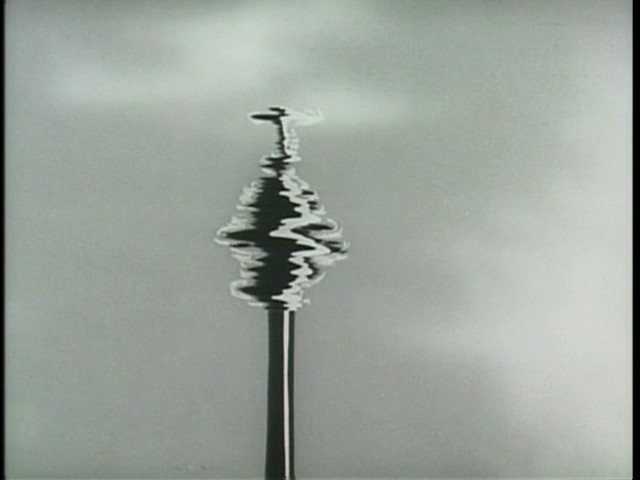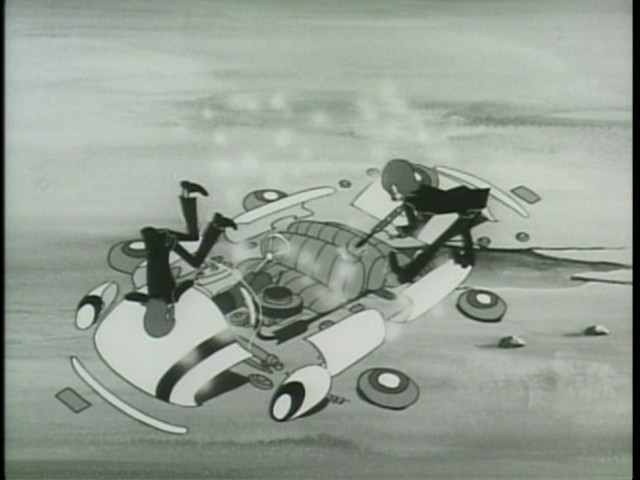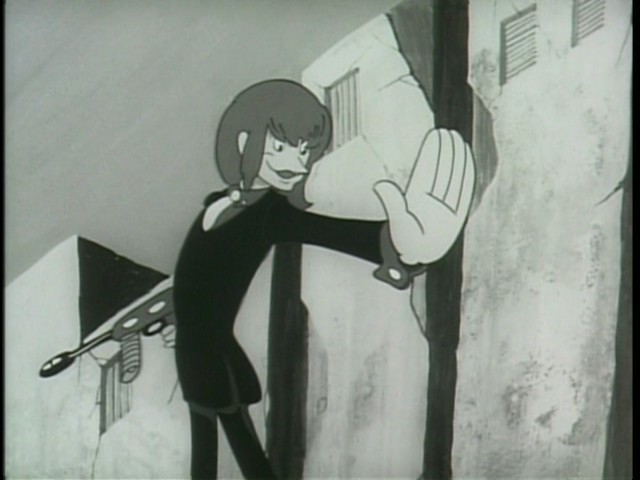 This is Ringo, a kid who is being used by a mobster to drive away the robots. The tool he has was given to him for that purpose.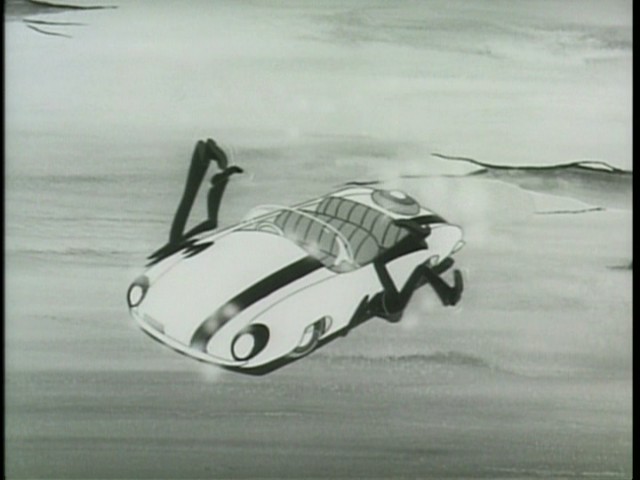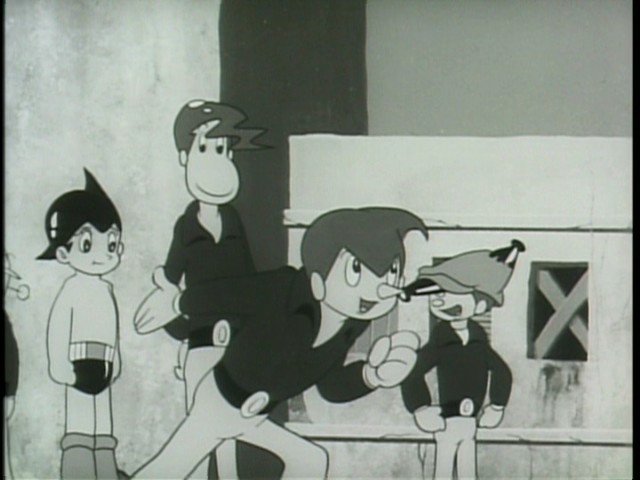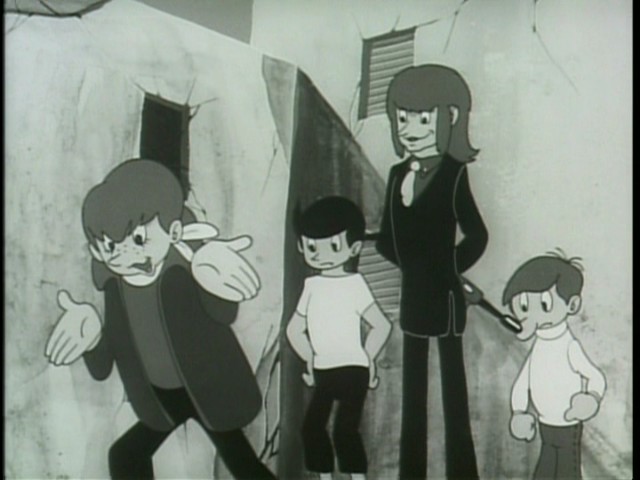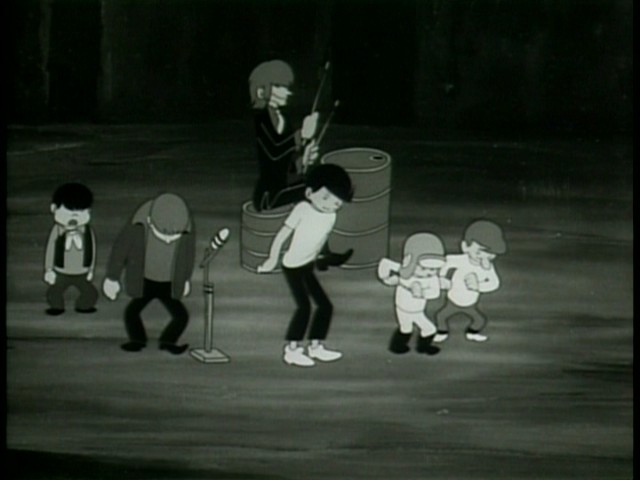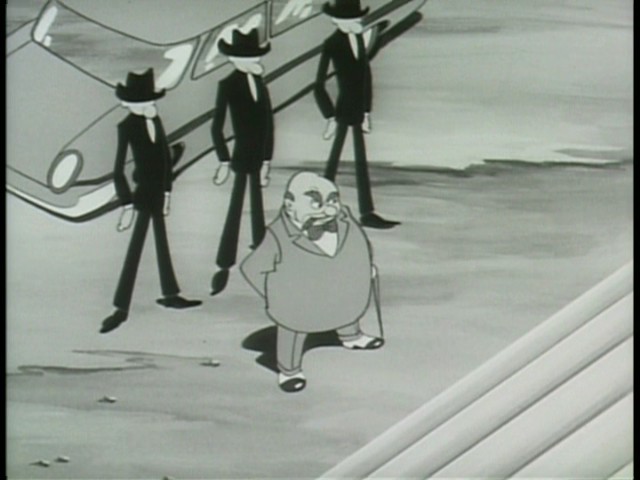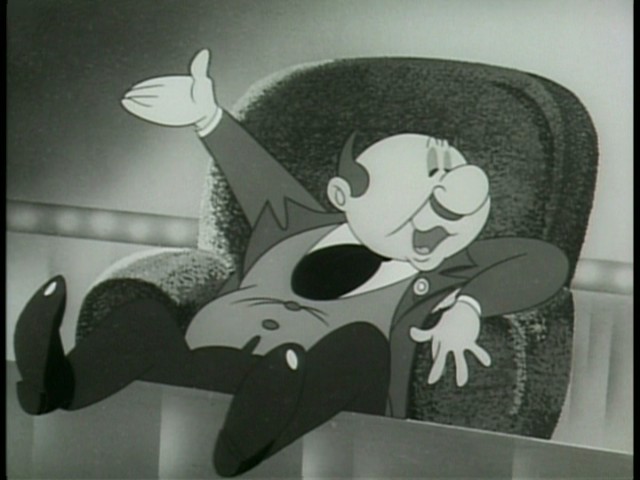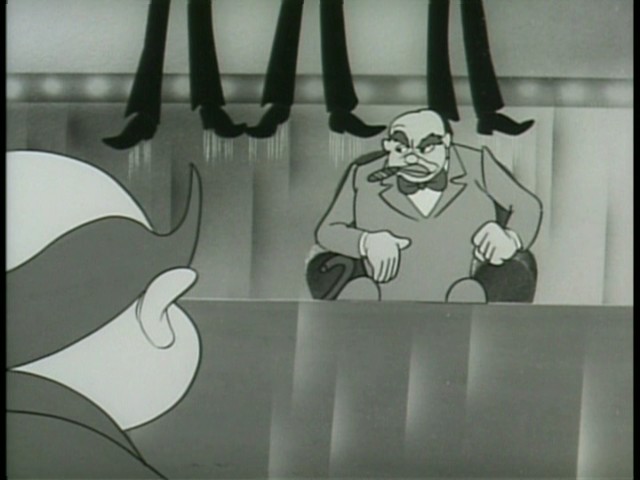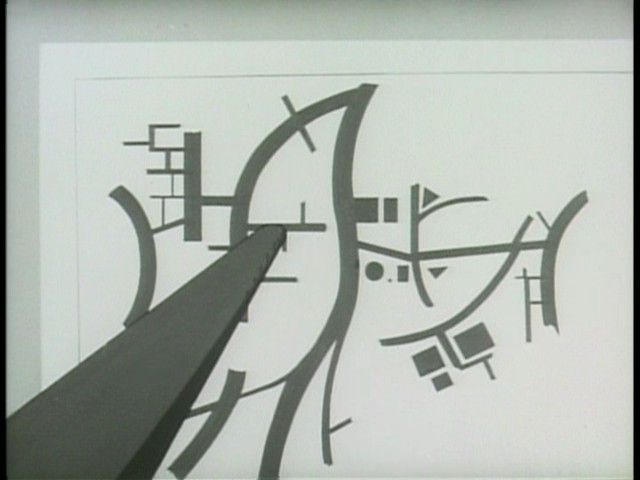 The boss wants to develop this area, which is Bird Street, & is apparently behind the conflict between the gangs.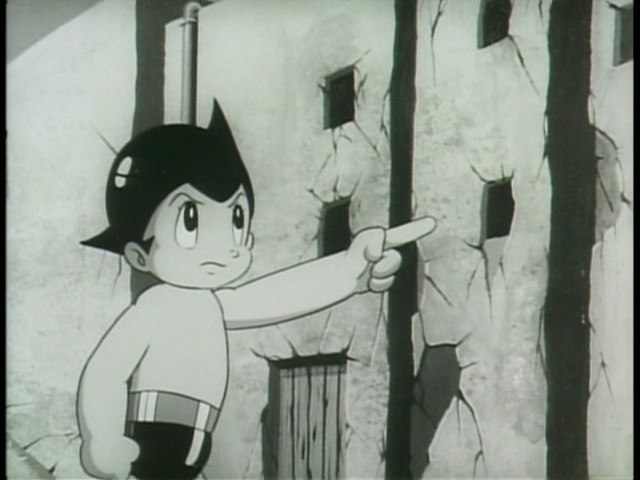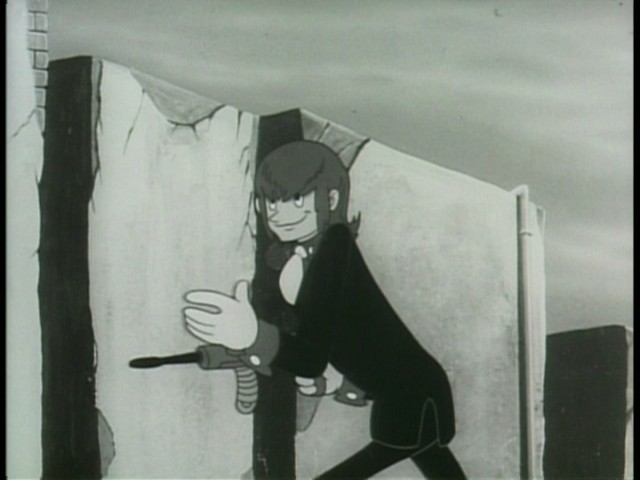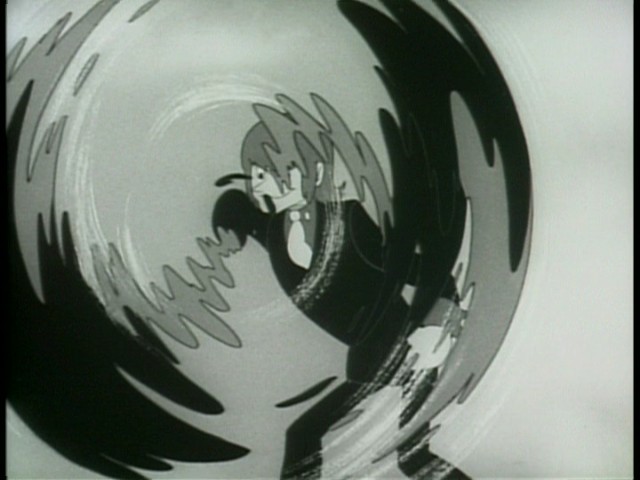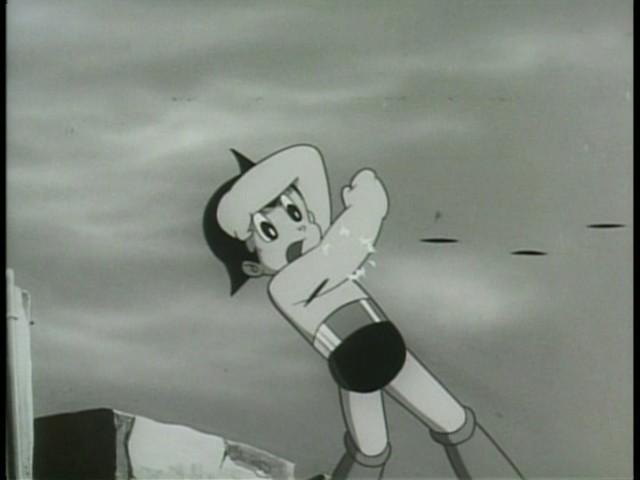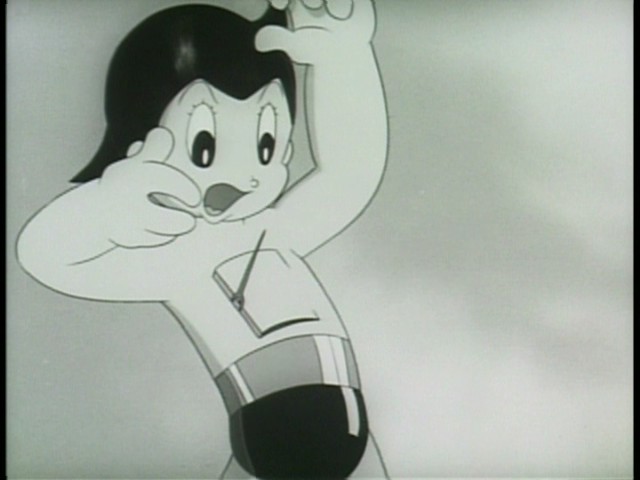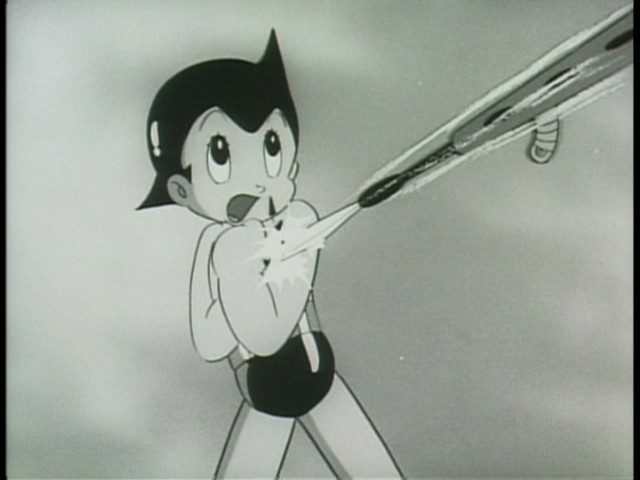 This pose seems more like one a girl might do, after losing her top.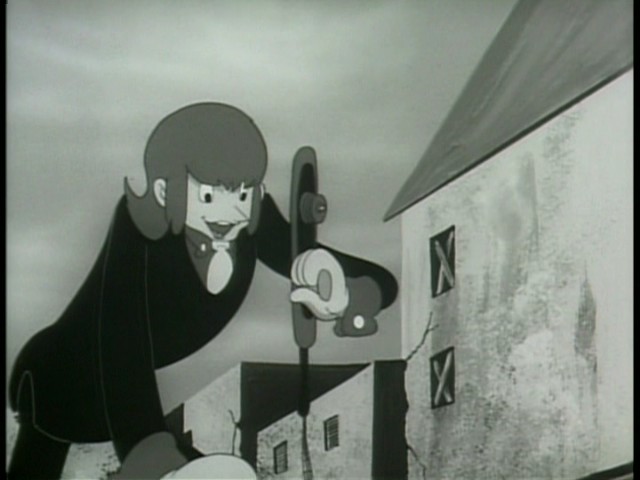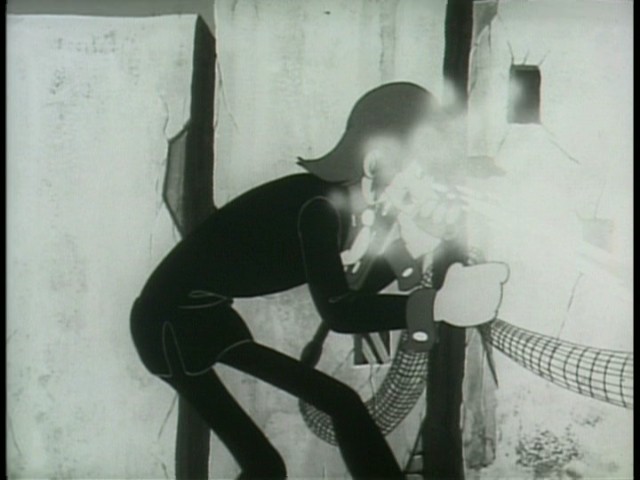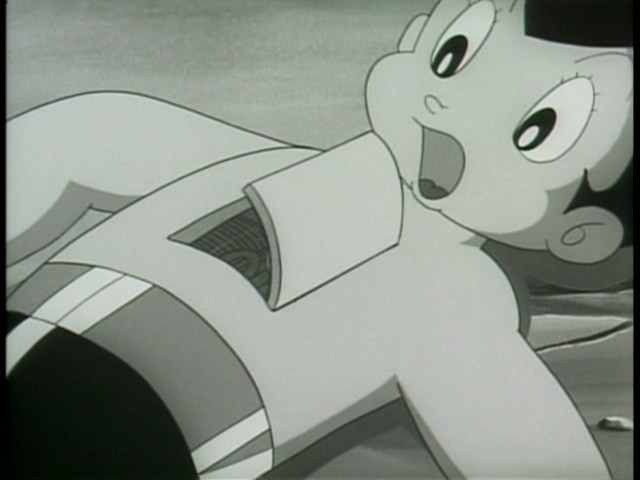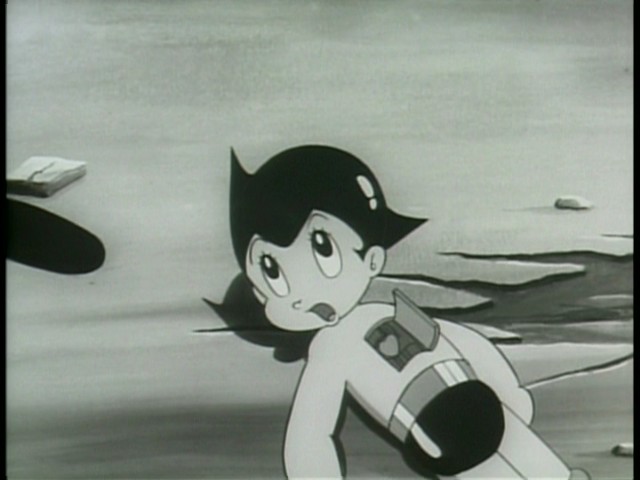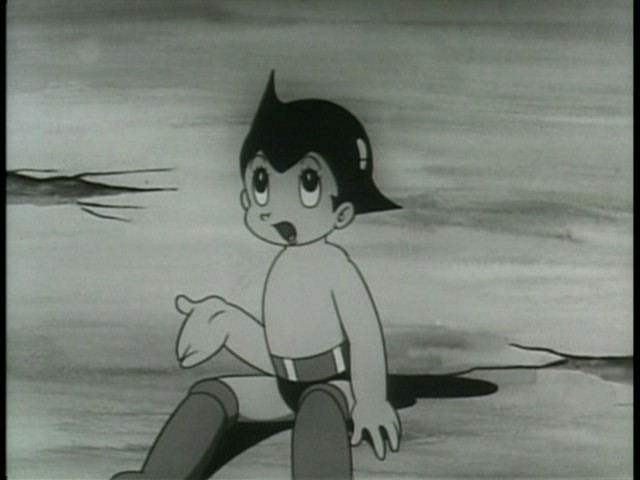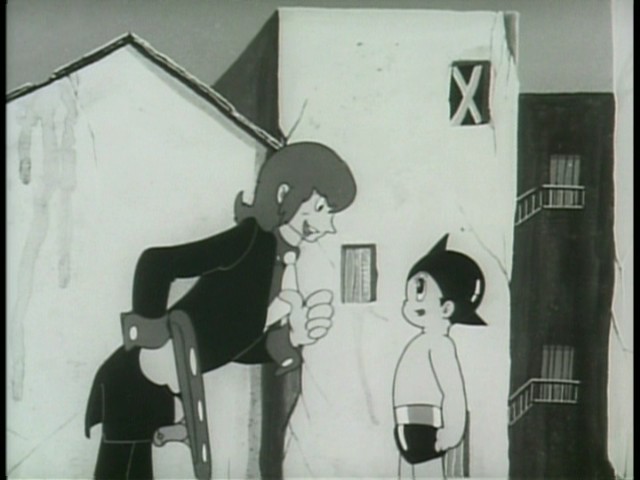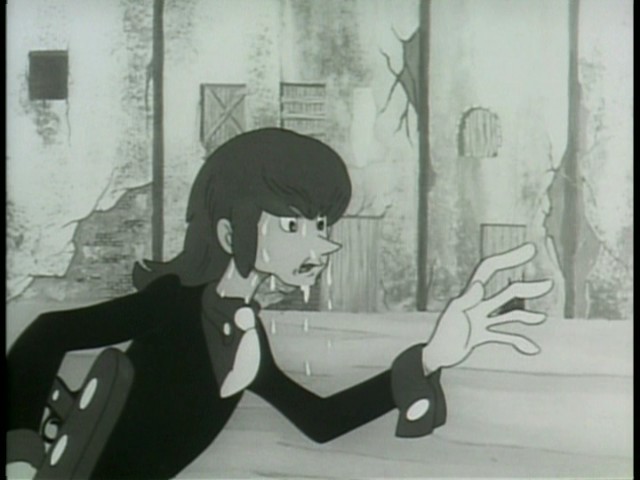 I am still confused as to why Ringo let Atom go, & now they are going to work as a team, rather than as enemies.