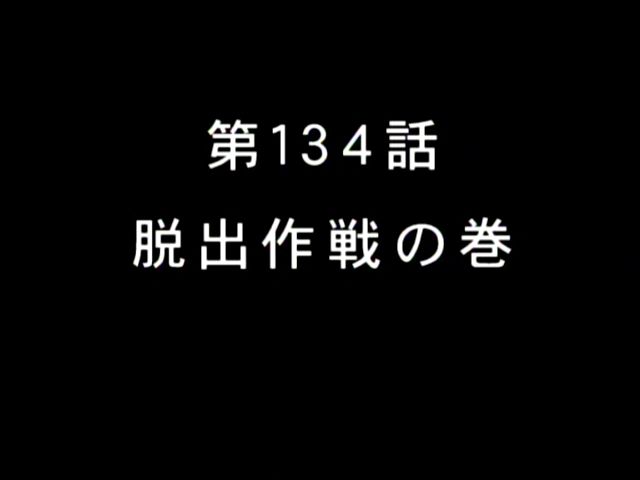 In this story an evil nation that has certain similarities to the THIRD REICH has abducted Dr. Elite & his family & forced him to work for evil. Names are courtesy of Strange Wings, who has translated them from the booklet that accompanies the DVD boxed set.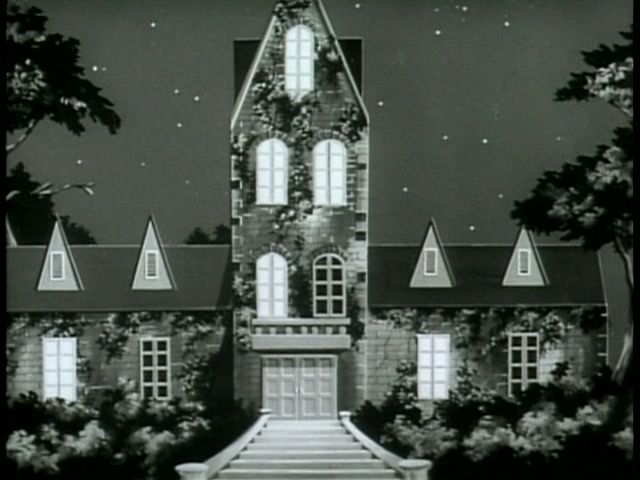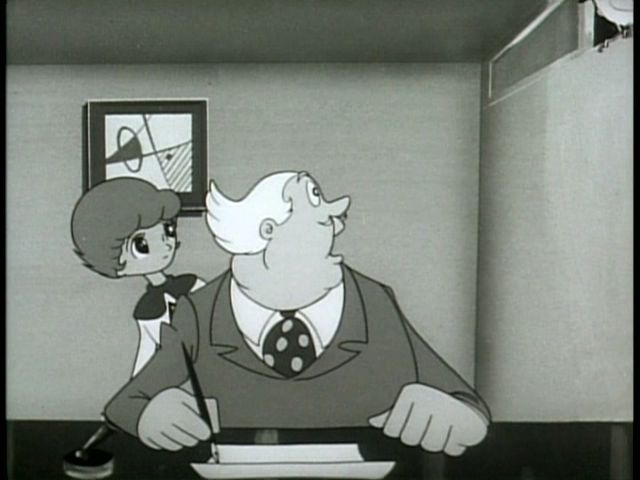 エリート博士 / Erīto Hakase  /  Professor Elite
& his daughter,
博士の娘スピカ / Supika / Spika
.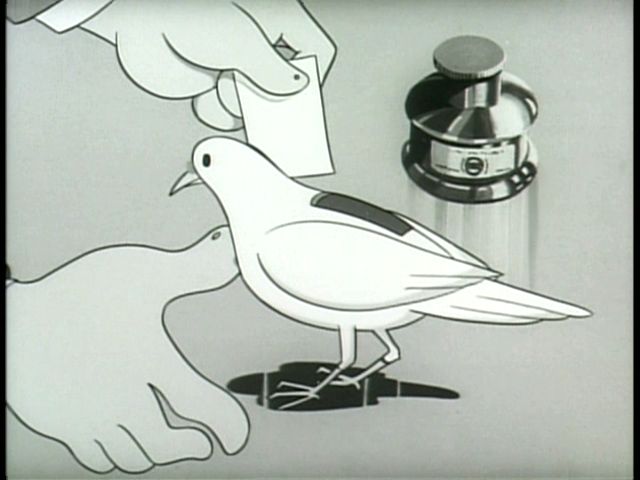 Before Yankee Doodle Pigeon went against Dick Dastardly's Vulture Squadron, there was this robot messenger.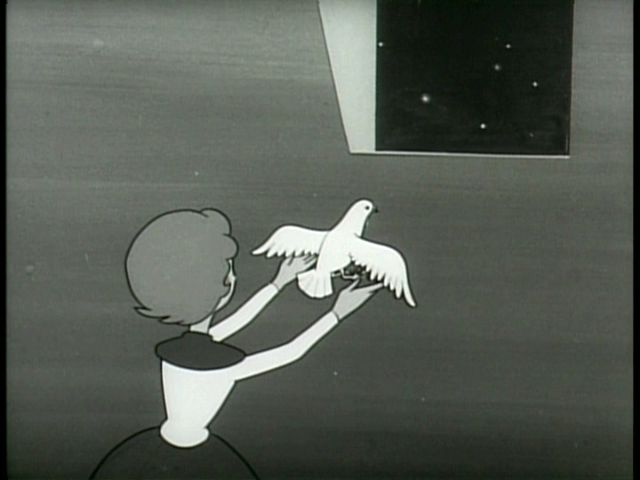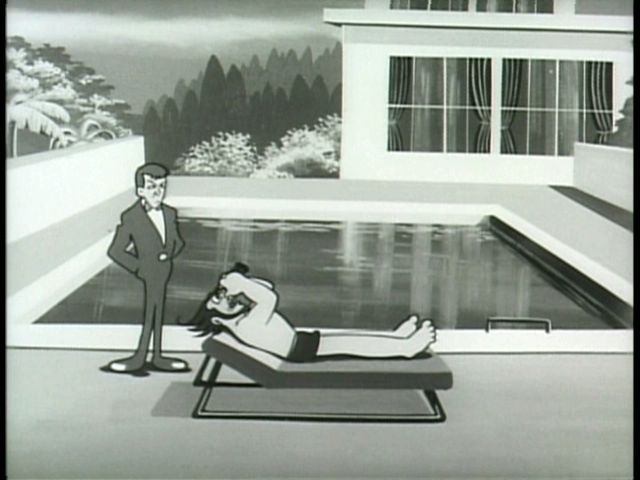 ダーク国レッド侯爵 / Dāku-koku reddo kōshaku / Red Marquis
(Duke Red) of
Dark Land
. He mentioned no name for Heck Ben's character, but he is seen only briefly, anyway.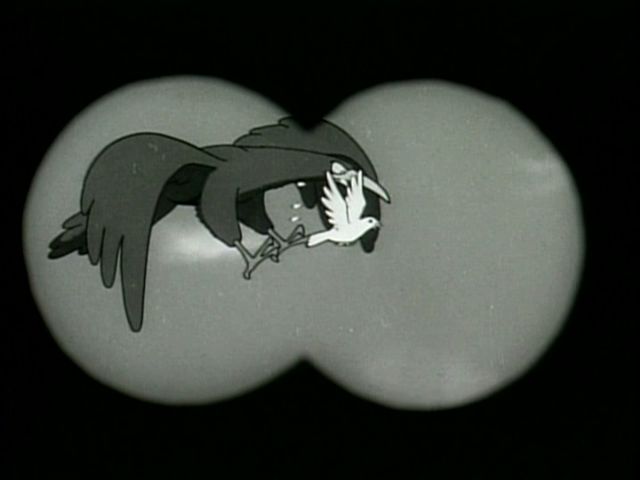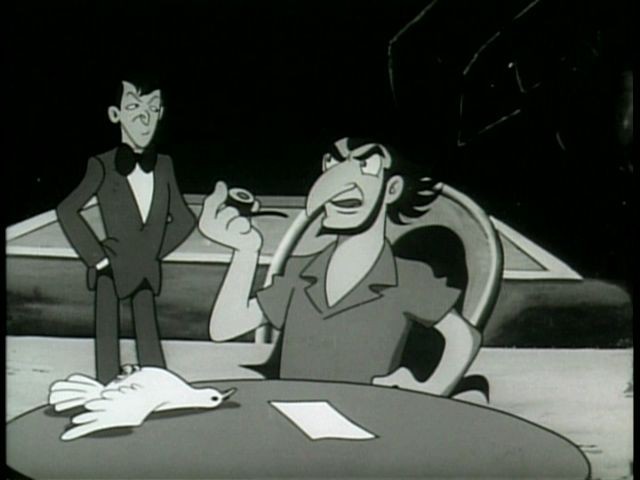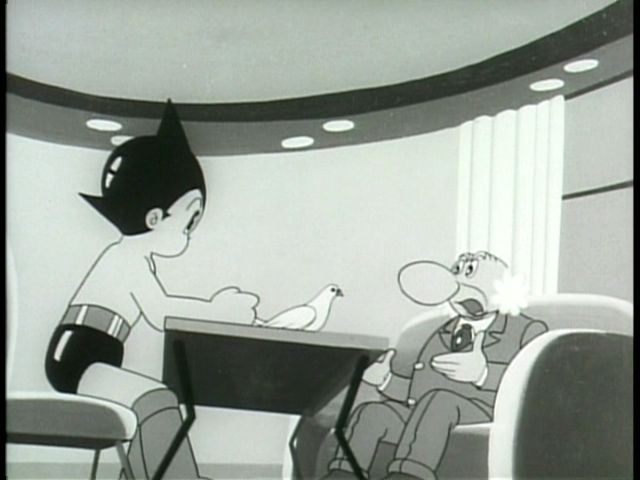 Just as Atom was about to depart on his mission,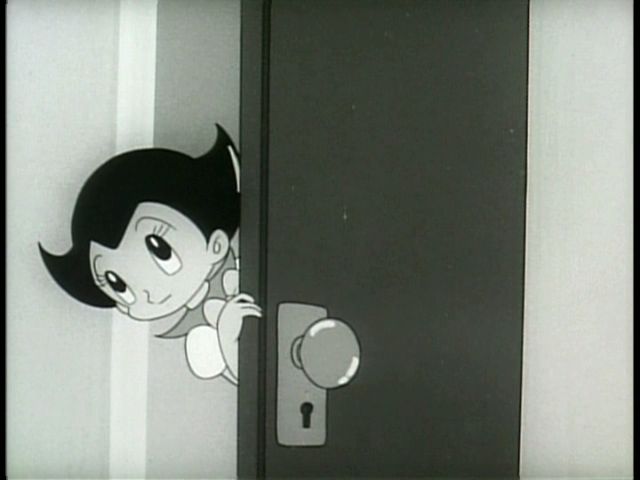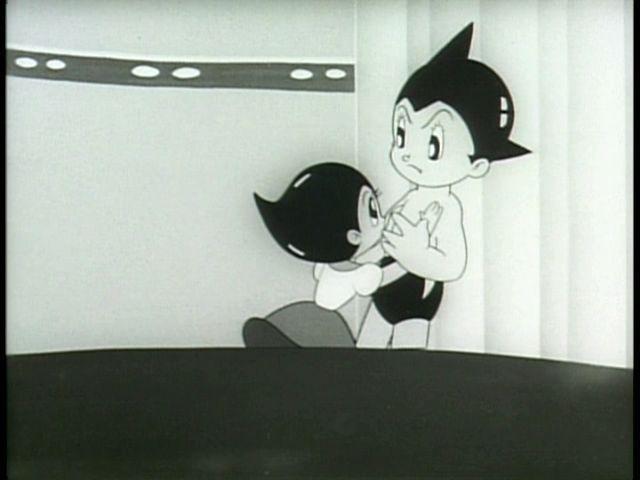 Uran learns of it, & demands to go along.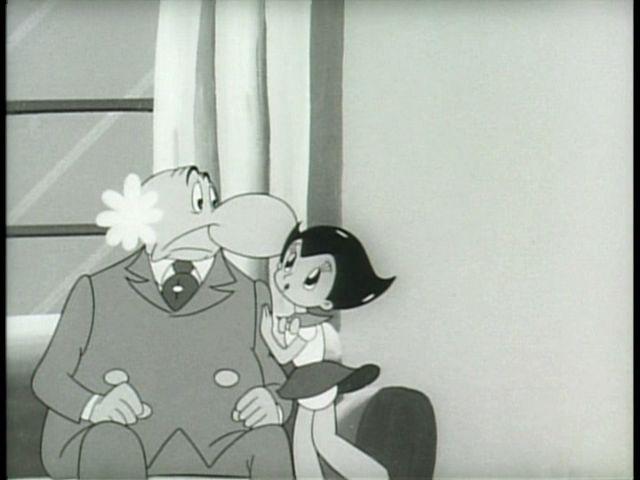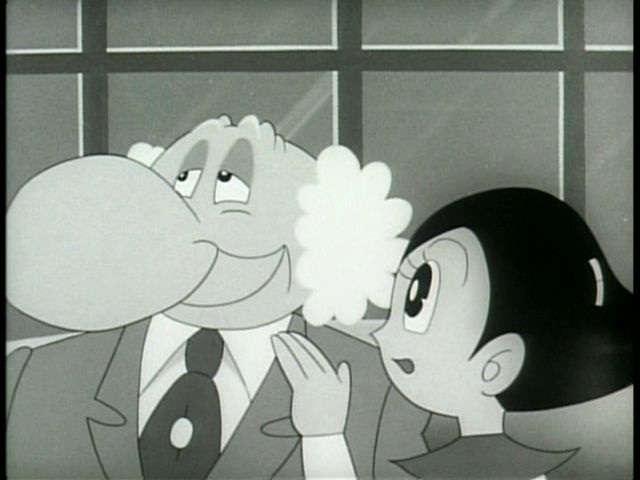 I wonder what she said that makes Ochanomizu react this way. :d evil: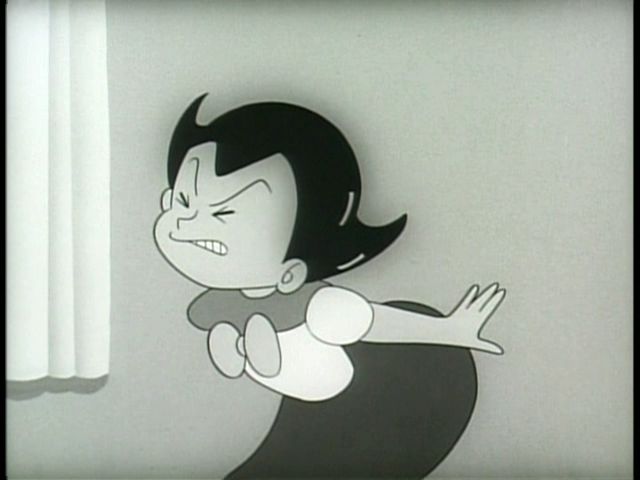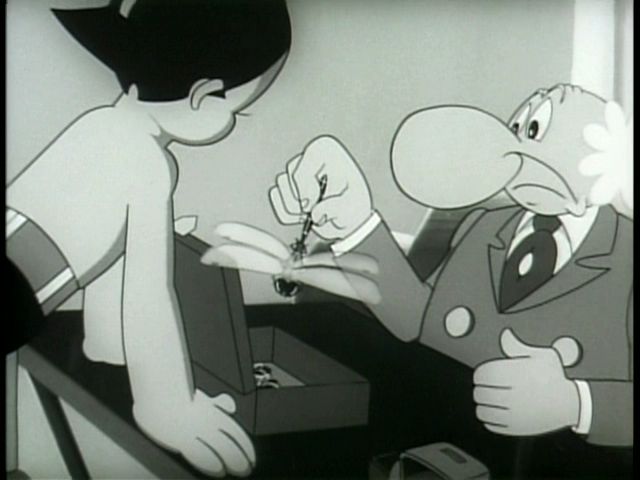 Recall that I mentioned a dragonfly robot in the
DRAGONFLY 'ROBOT'
thread. There are other robot insects that will come in handy on this mission.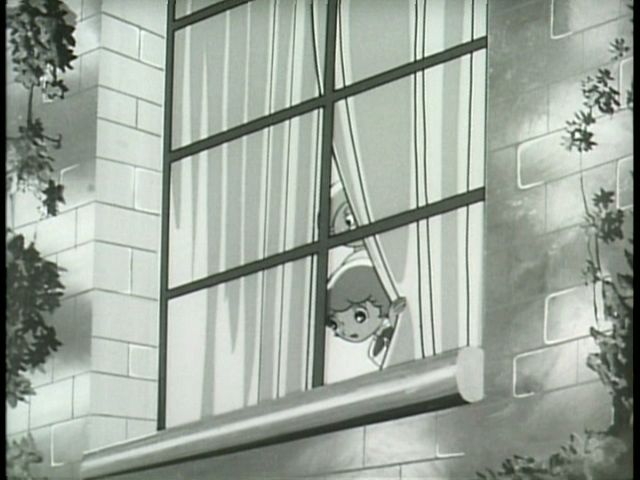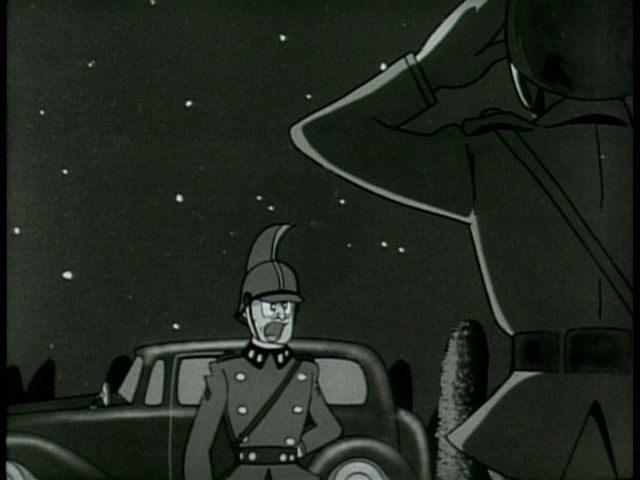 ランプ将校 / Ranpu shōkō / Lamp, commissioned officer
. Keep your eyes on him, as there is something strange happening with his character.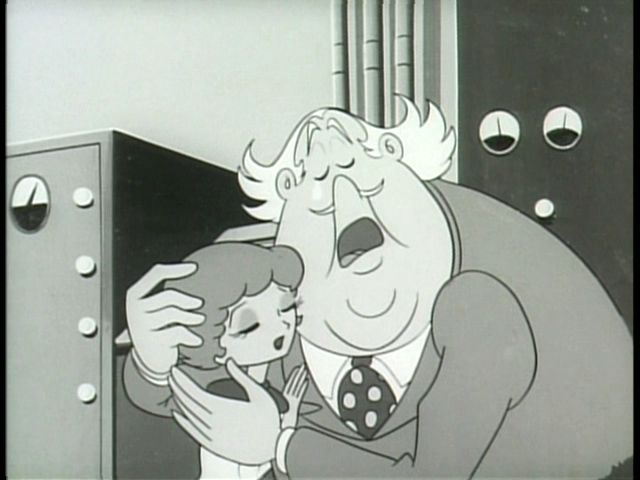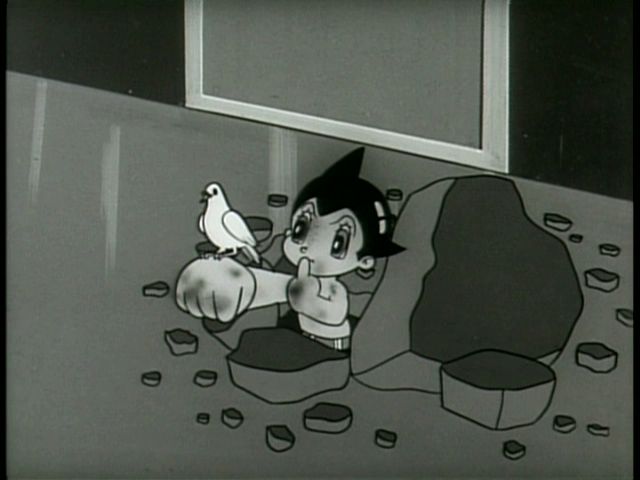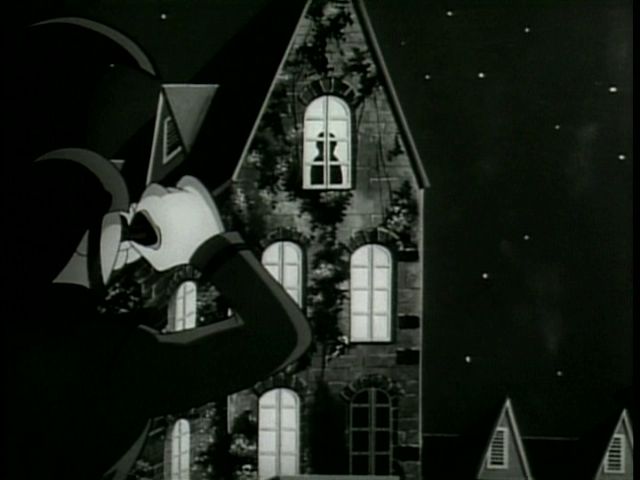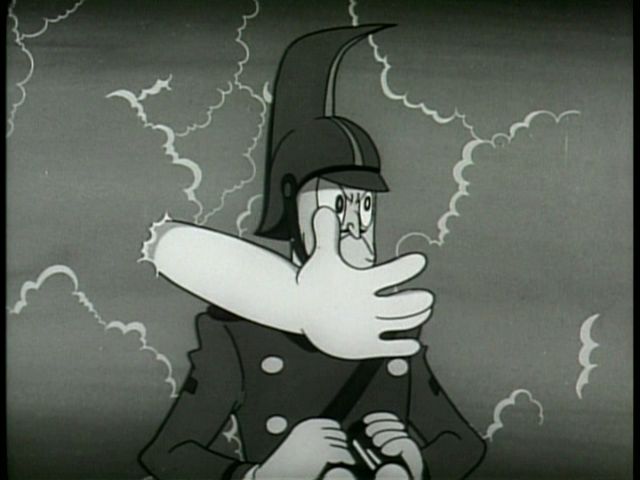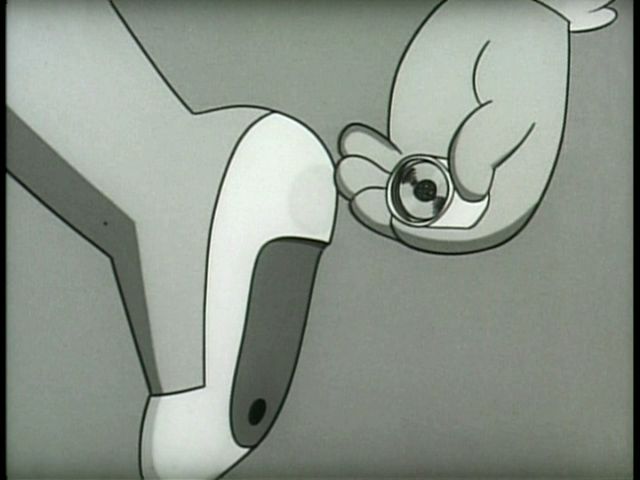 This shoe belongs to the professor's maid robot, whom I will introduce shortly.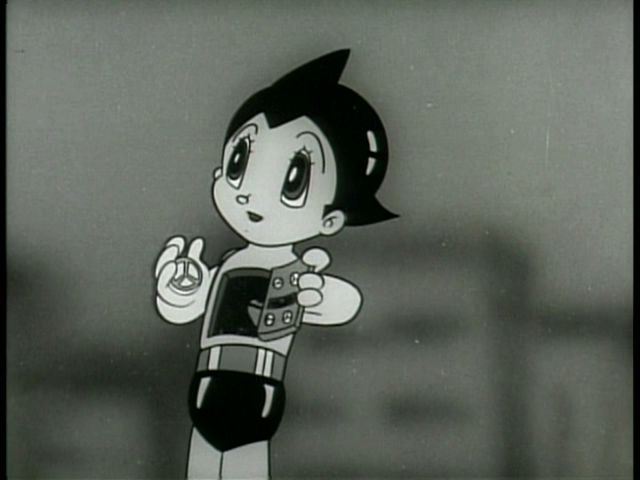 'Mirrofirmu'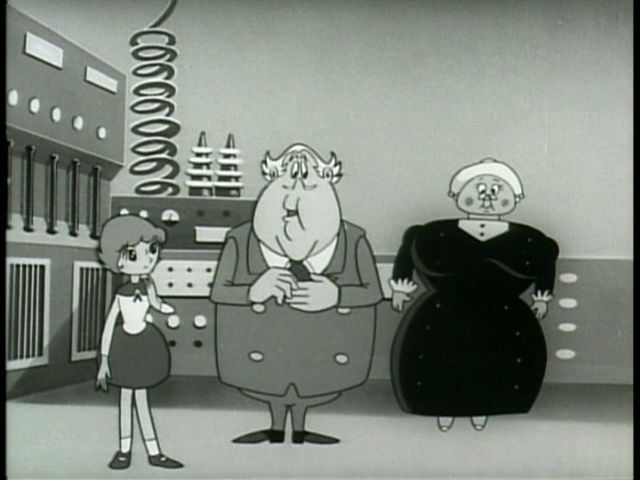 Now, for the robot maid: I do not believe it is chance that she has horizontal antennae for ears & that her name is
家政婦ロボ・ロージィ / Kasei-fu robo rōji~i / Rosie
, the housemaid robot. I think somebody in Japan was aware of the Jetsons.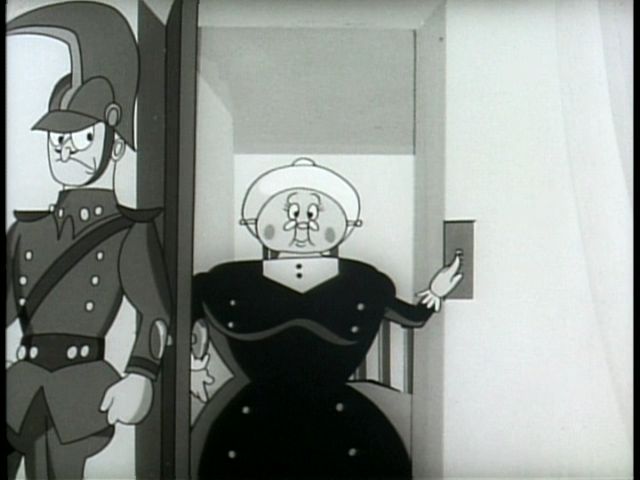 As I recall, Lamp had been put out of commission.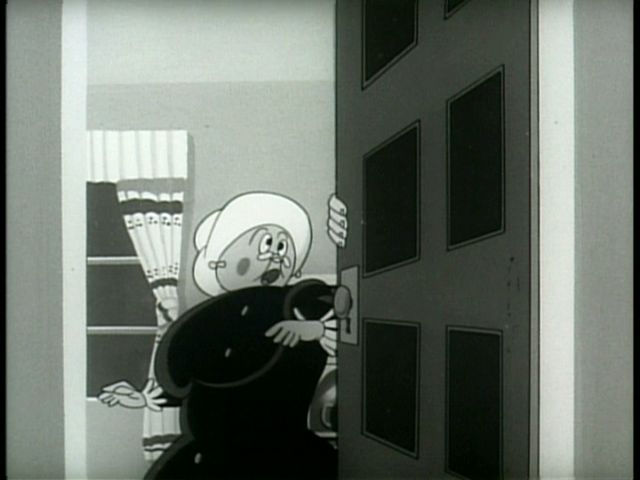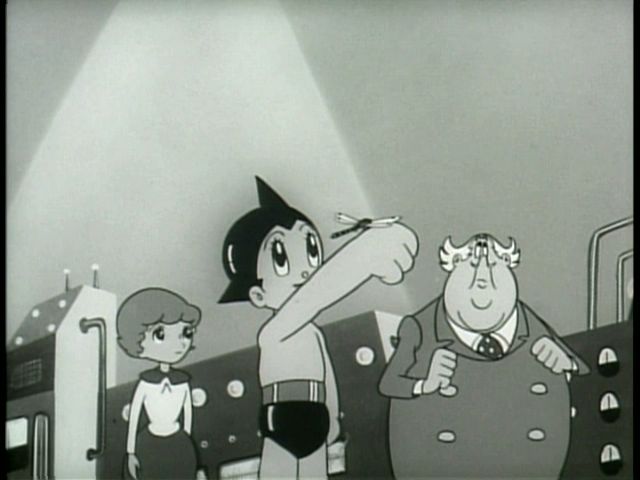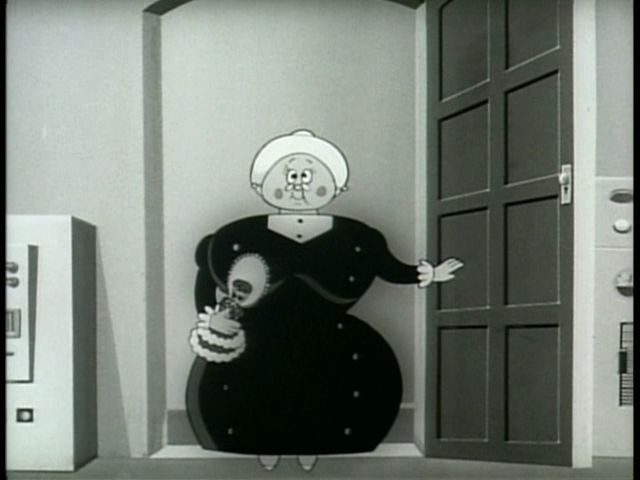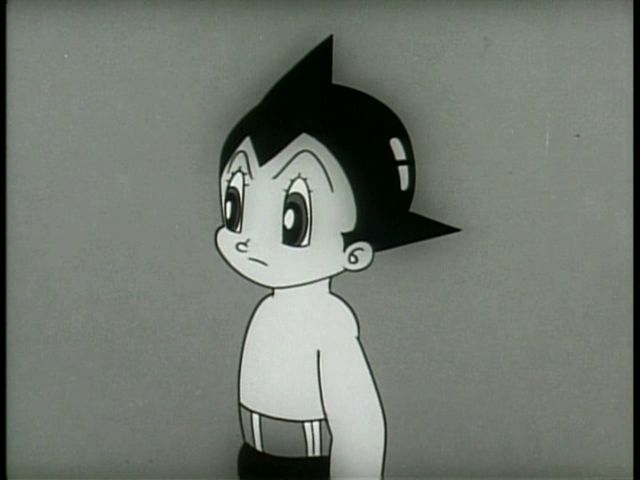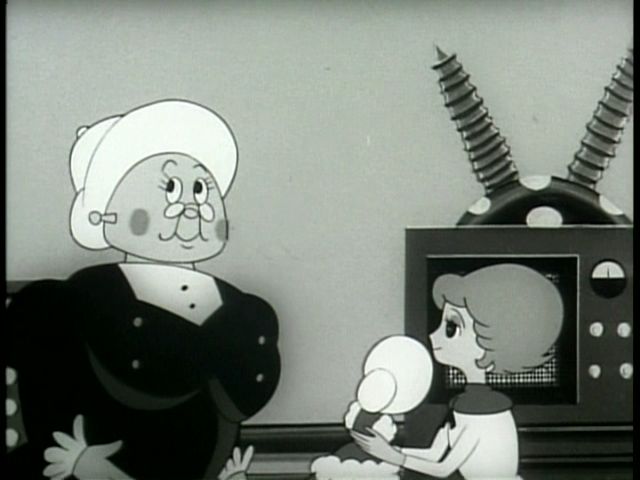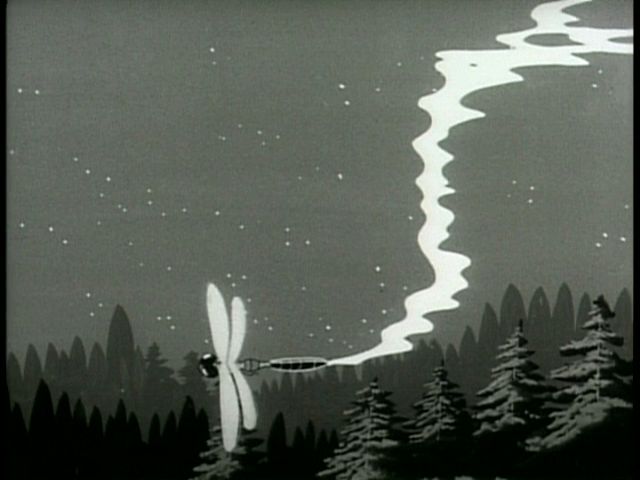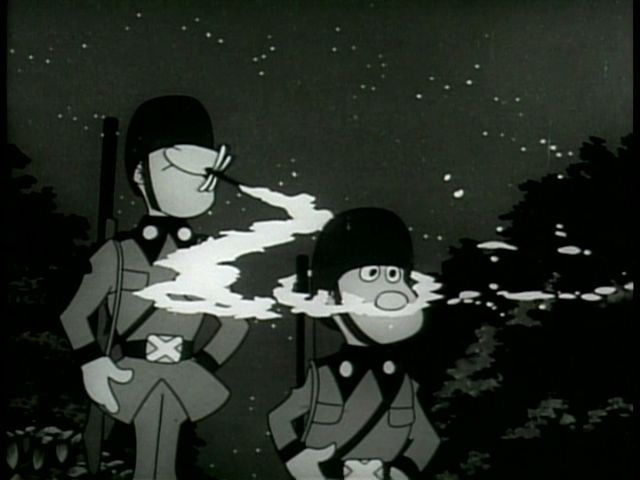 They will sleep for hours.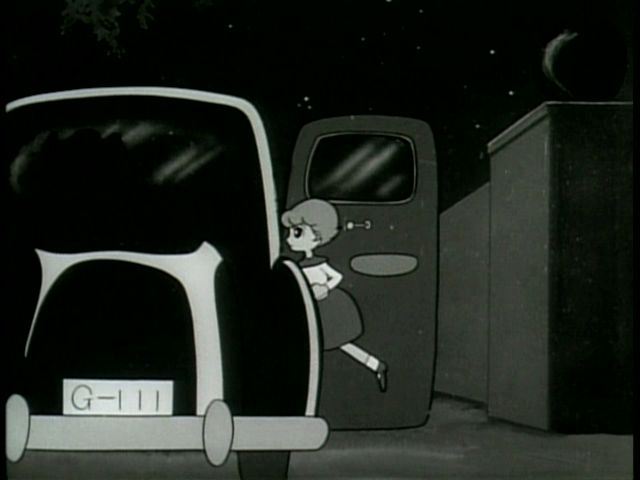 Oh, I forgot to mention that Dr. Elite has a fear of flying, so they must escape by surface travel.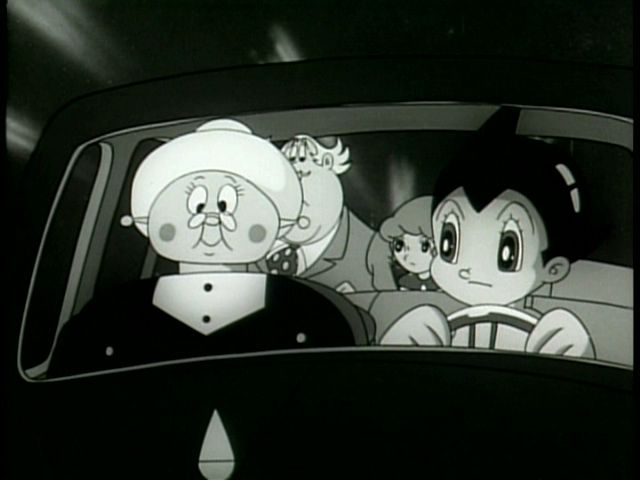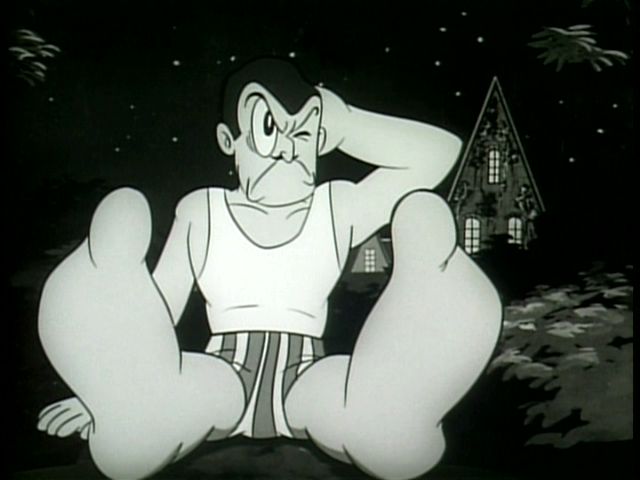 So, Lamp was knocked out. But then, who was behind the door as Rosie went out?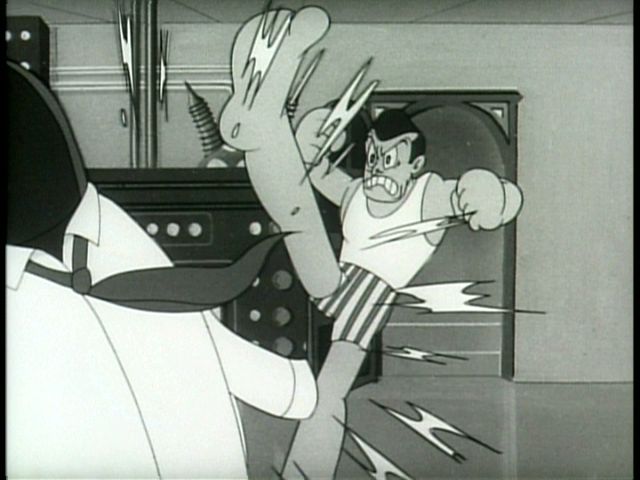 The thing that Lamp kicks was standing by the window, in place of the Professor, & acting as his silhouette.