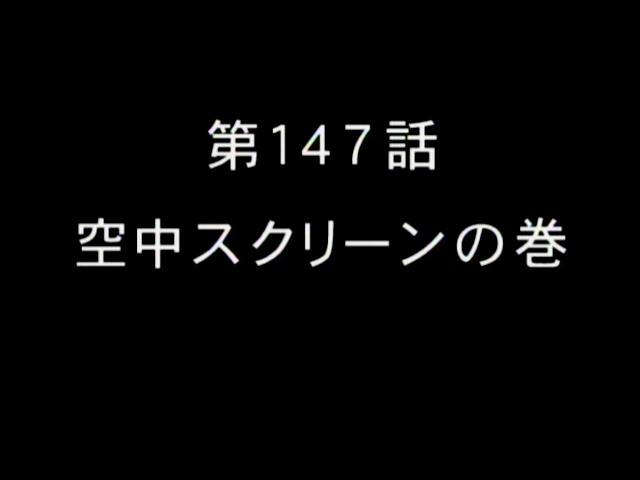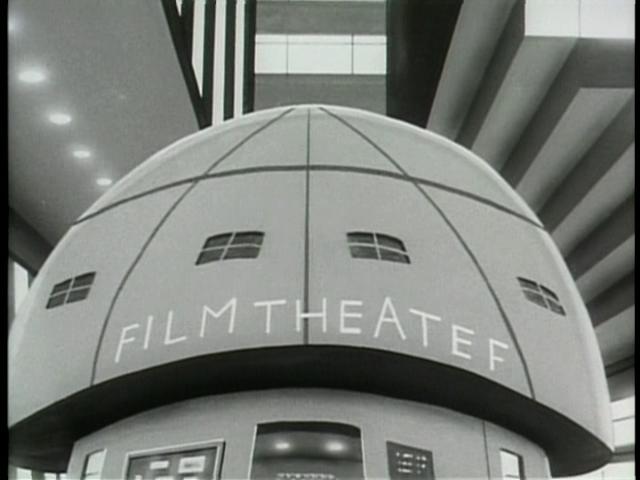 ?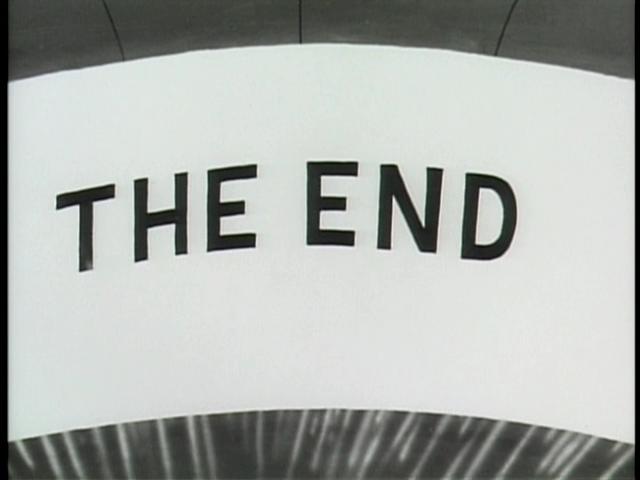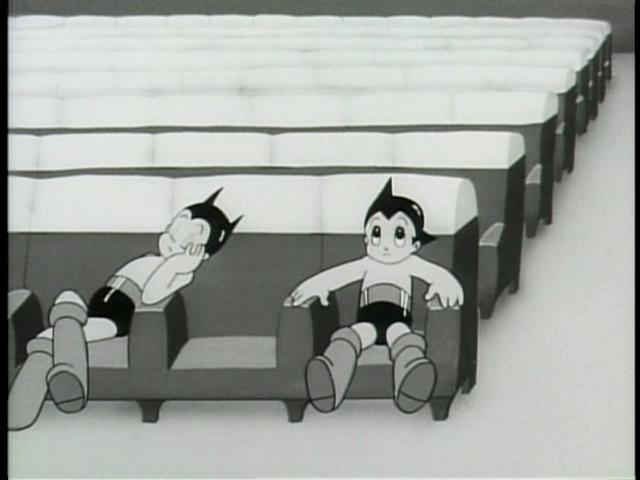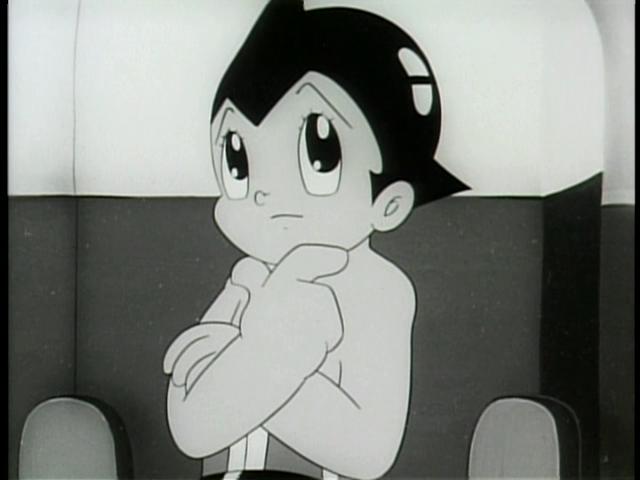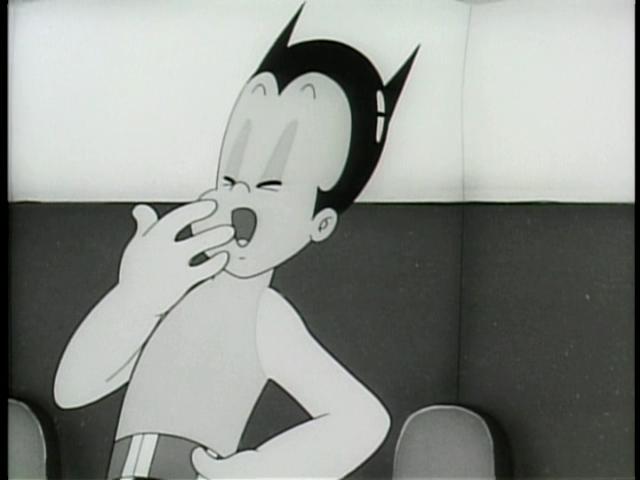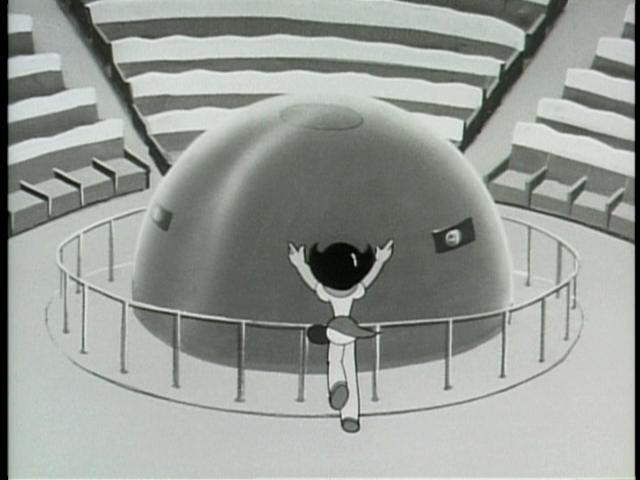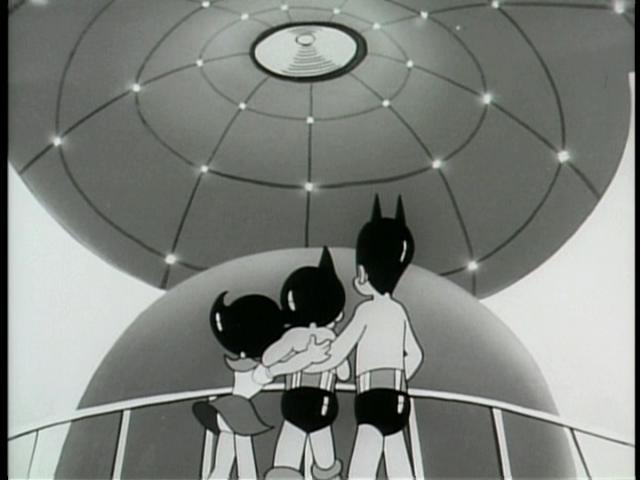 The item at top center is a speaker, & the man (below) is saying something.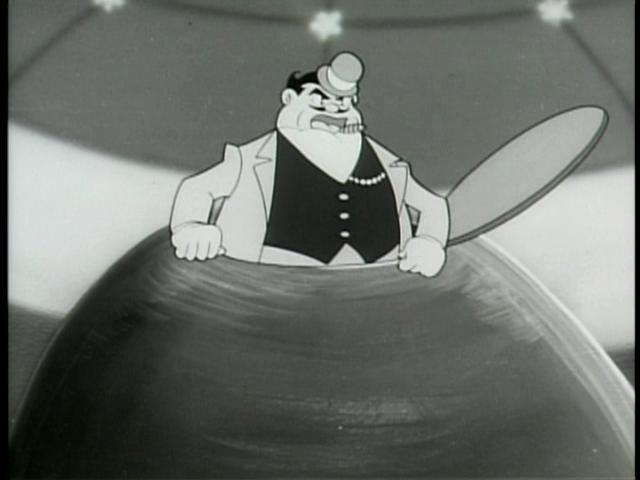 For those who find this guy familiar, he is the one who instigated the anti-robot riot in ROBOT FORTESS (MYSTERY OF AMLESS DAM); Ladd & Co. named him BIG BOSS BARKER; I could not find a JLV name for him.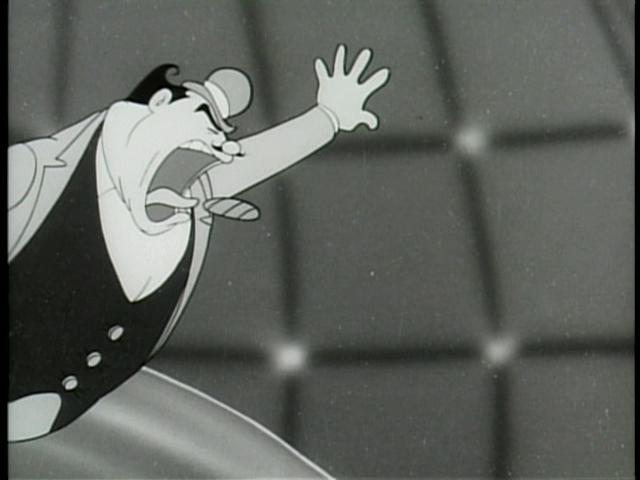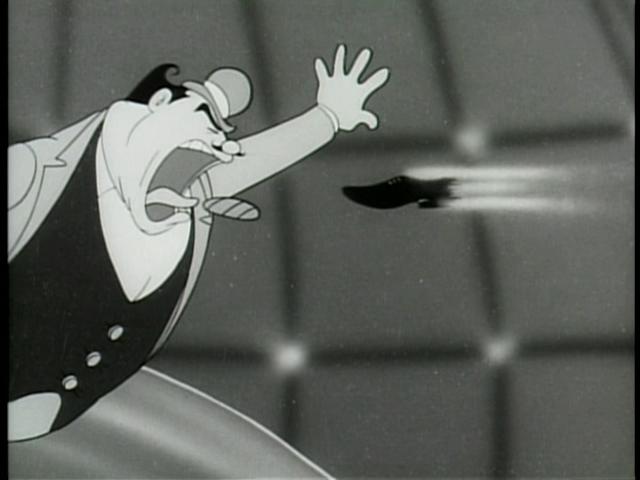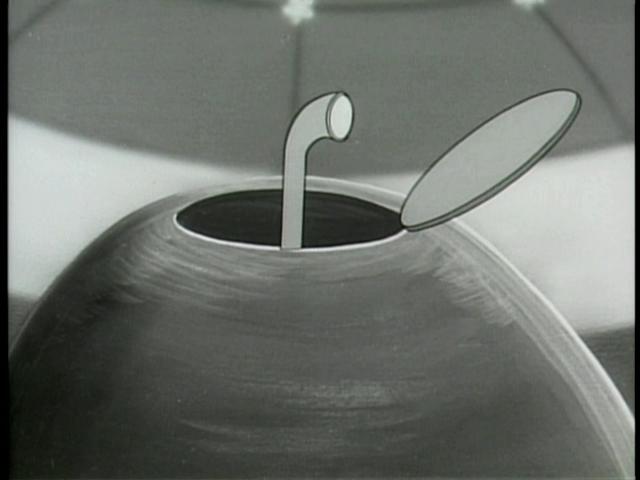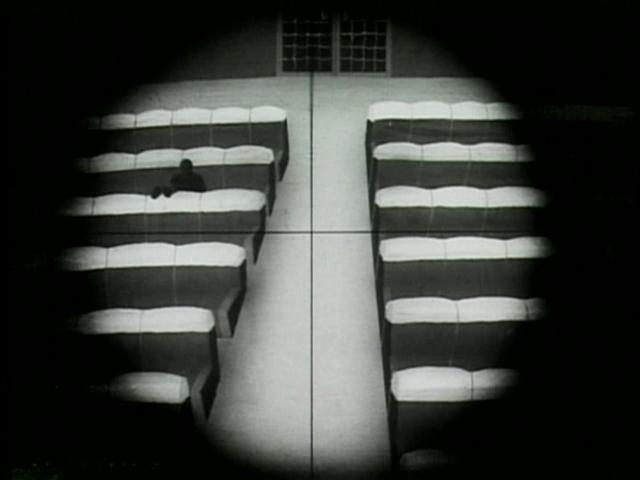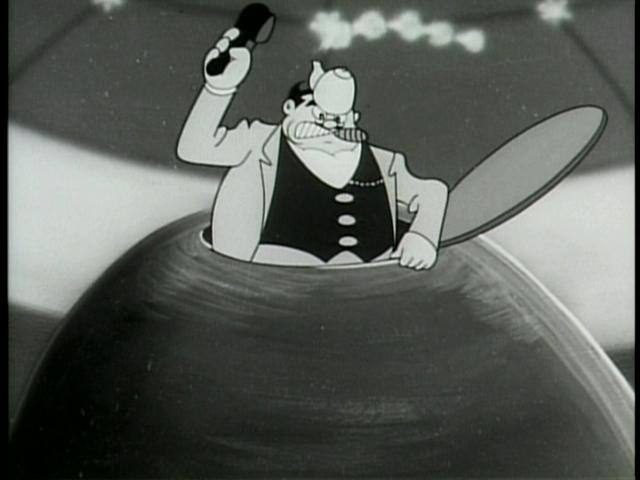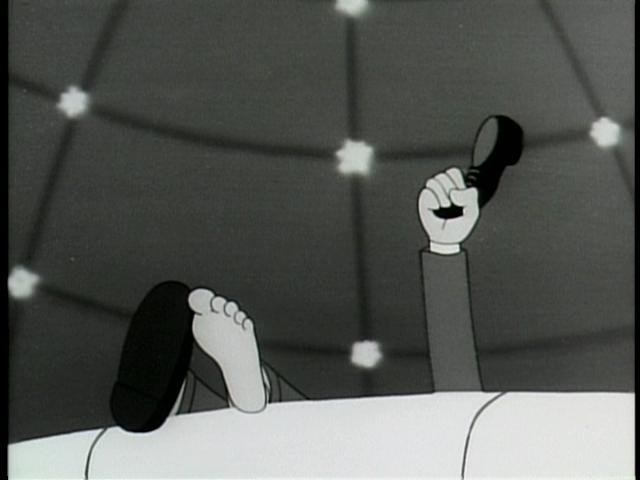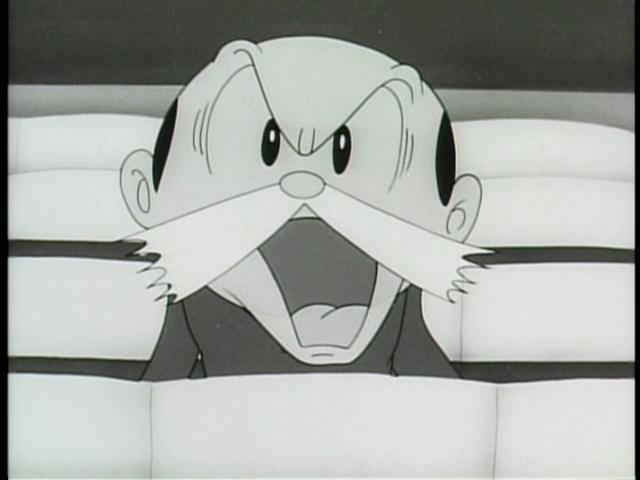 Apparently, Higeoyaji-sensei was not satisfied with that film.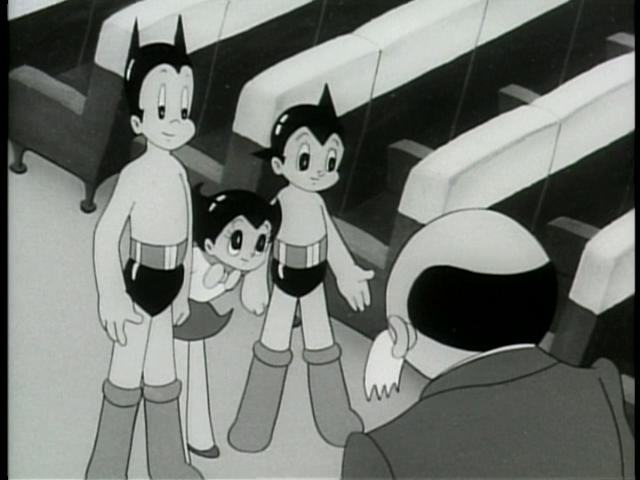 While outside: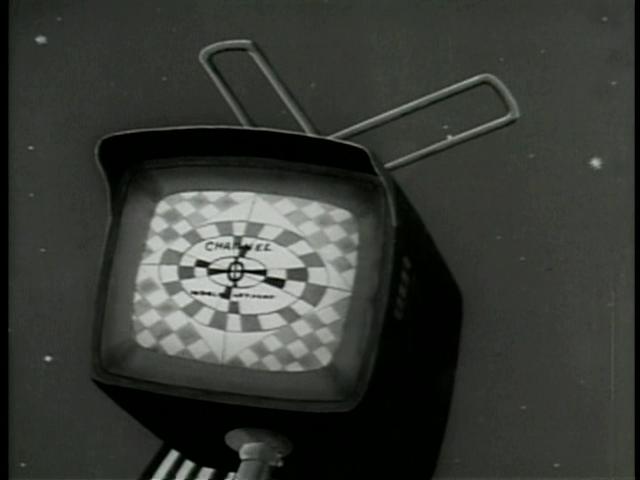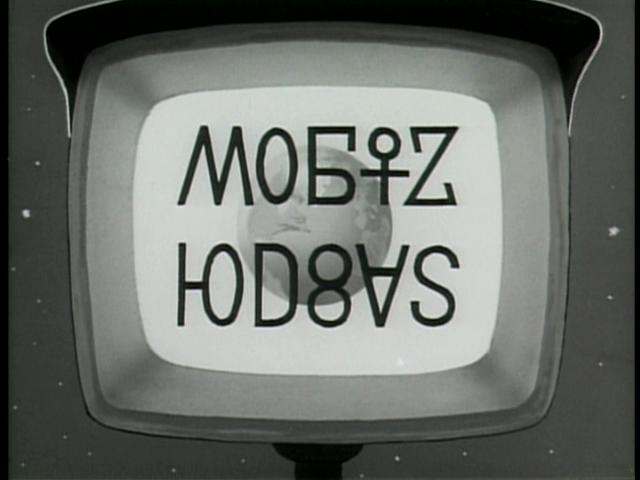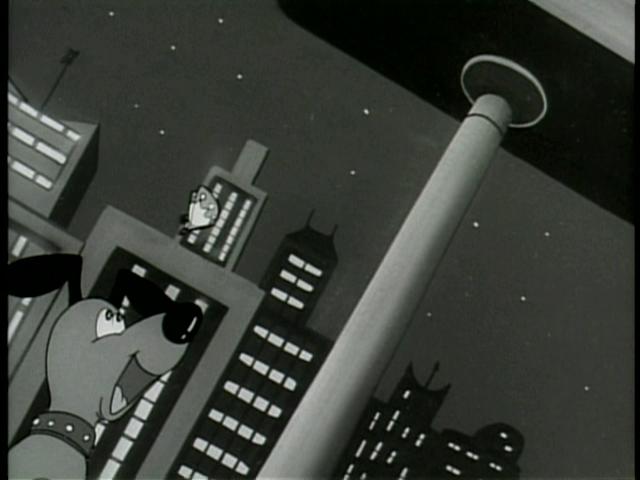 This robot dog will eat the butterfly, which it turns out, is an energy-stealing robot. The dog will collapse.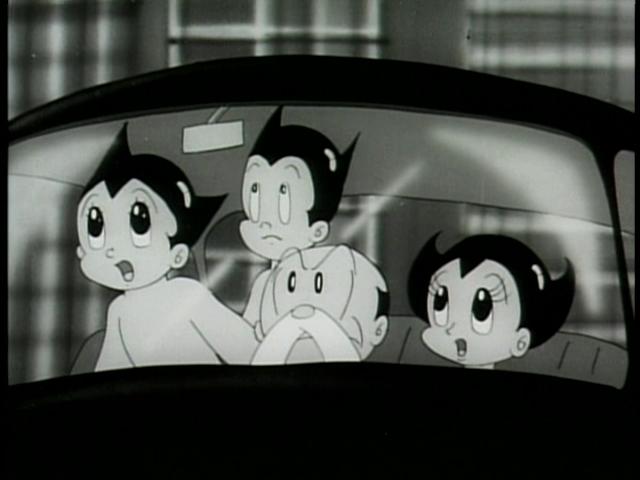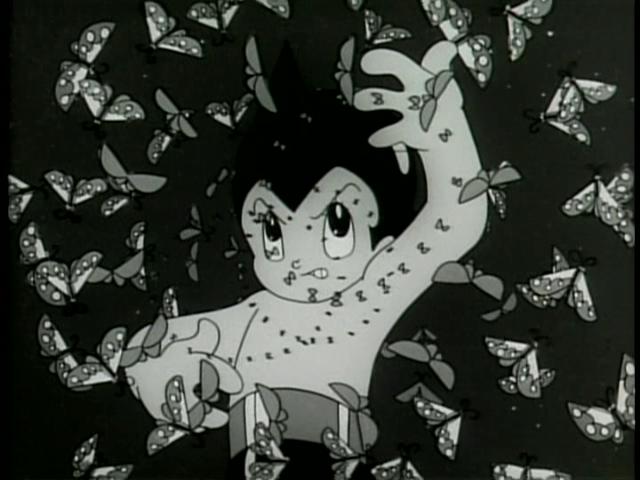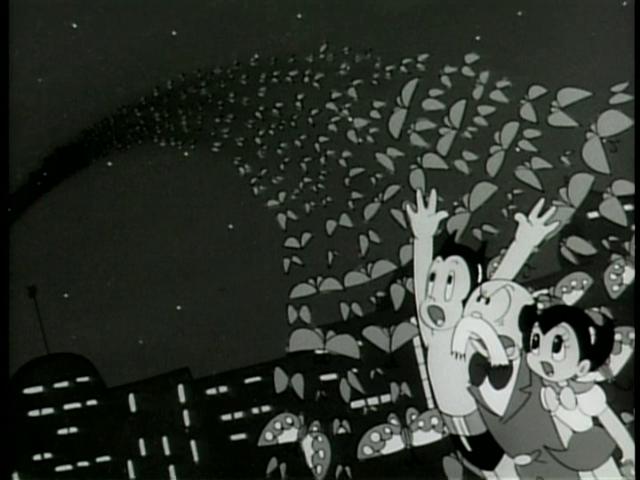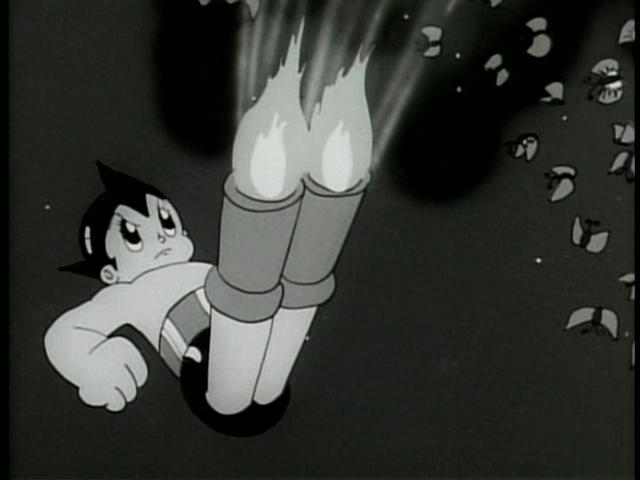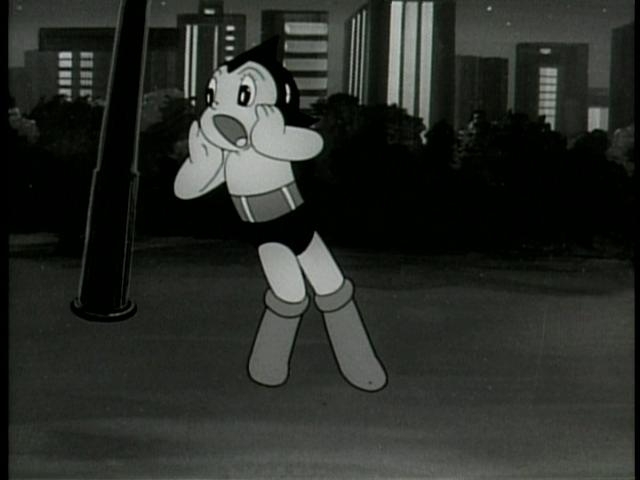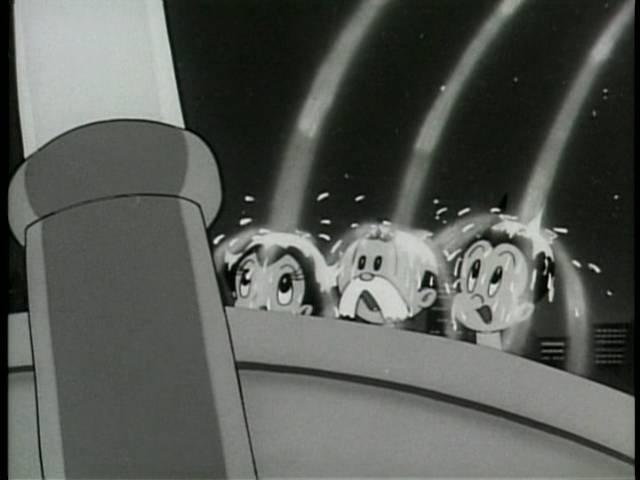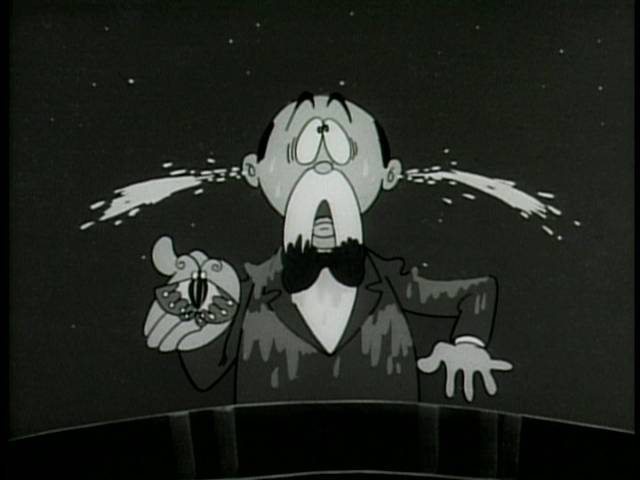 I have the frames for an animated GIF.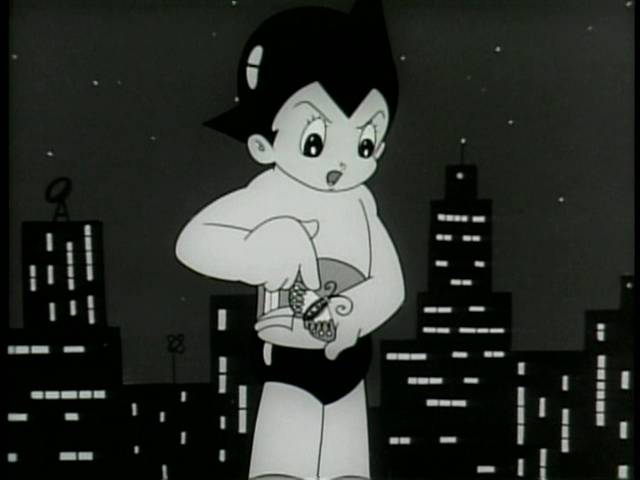 "This is a robot!"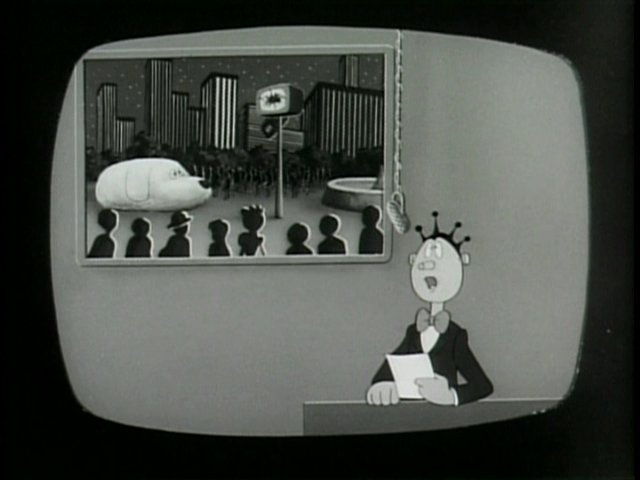 This is a hilarious sequence, though rather long for an animated GIF: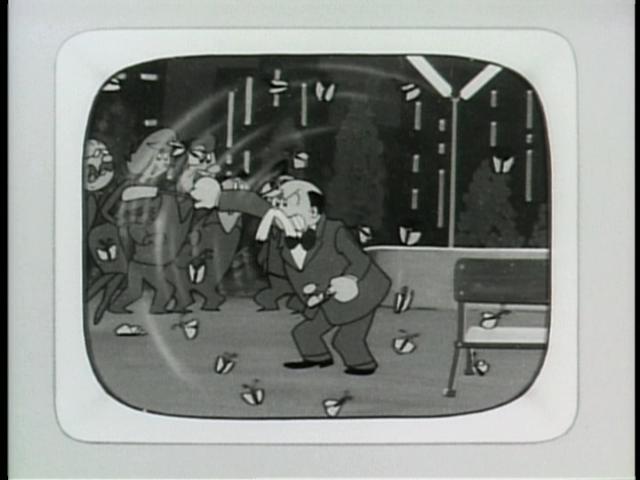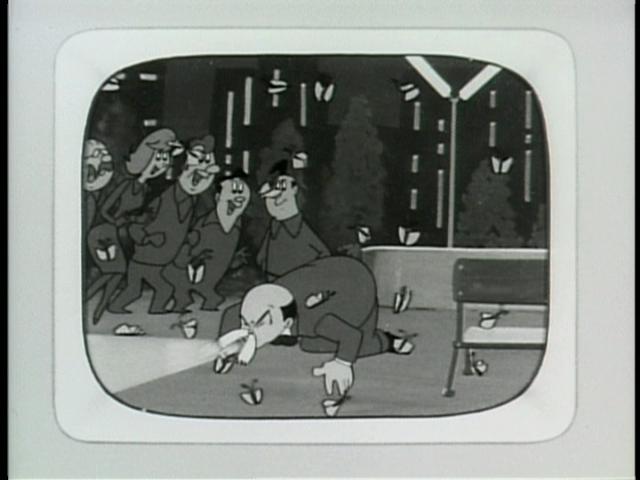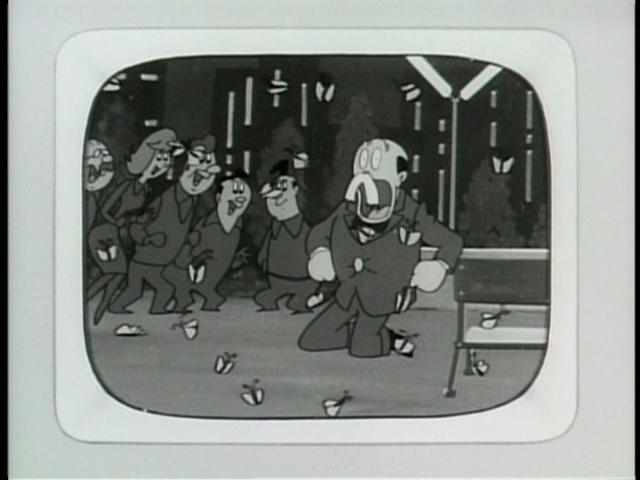 After deciding that using a flyswatter was futile, Higeoyaji attempted to blow away (literally) the offending butterflies.

Note that the crowd in the background remained motionless the entire time.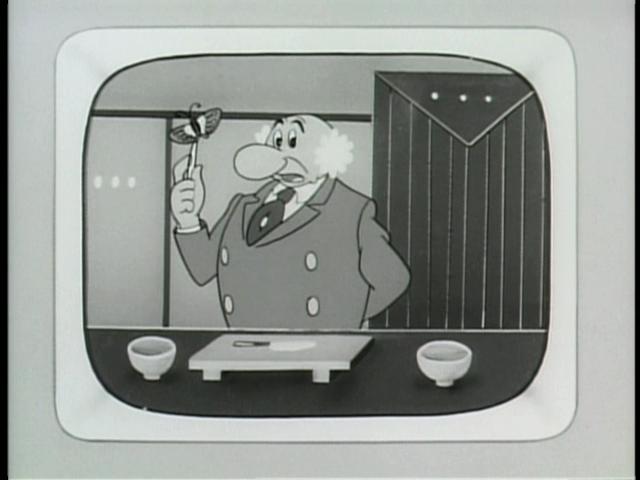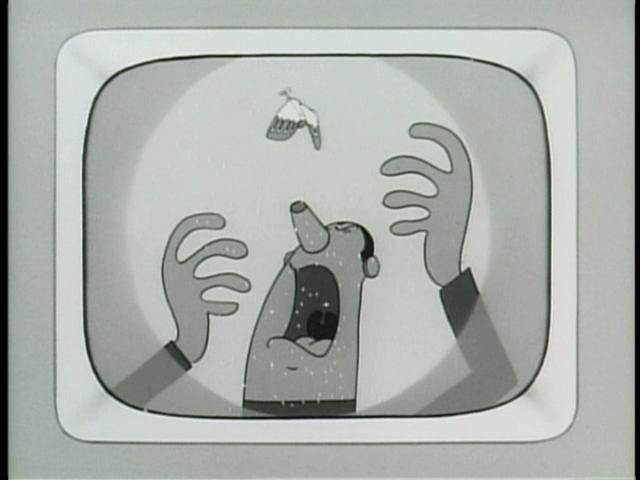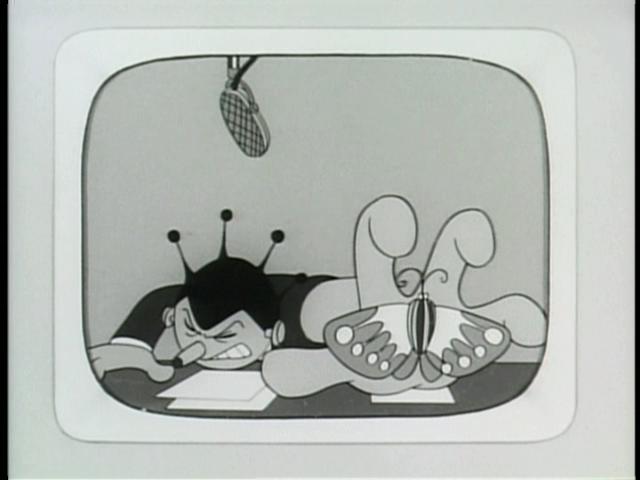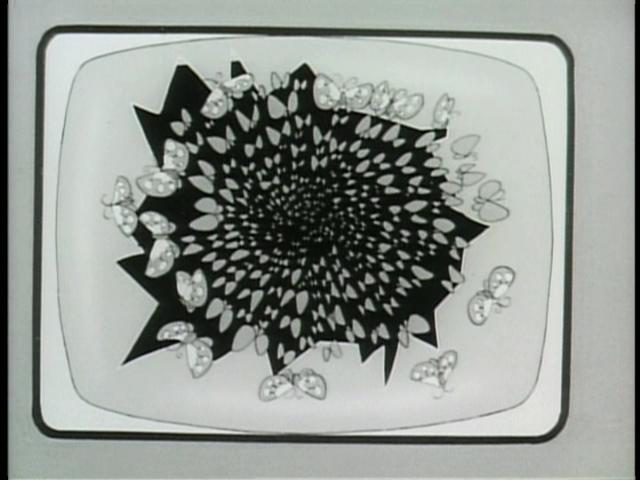 Another out of screen occurrence.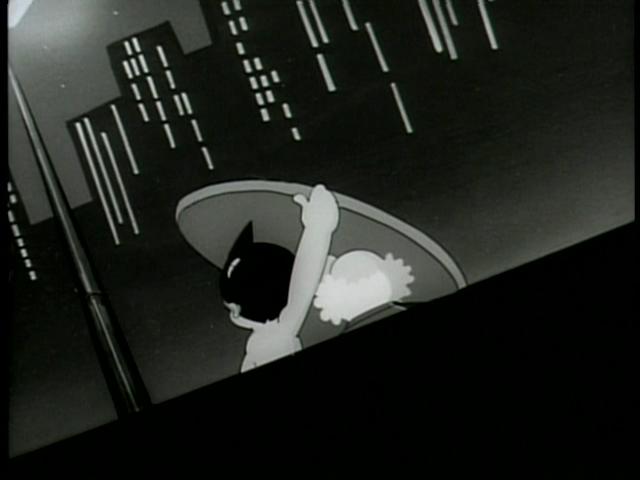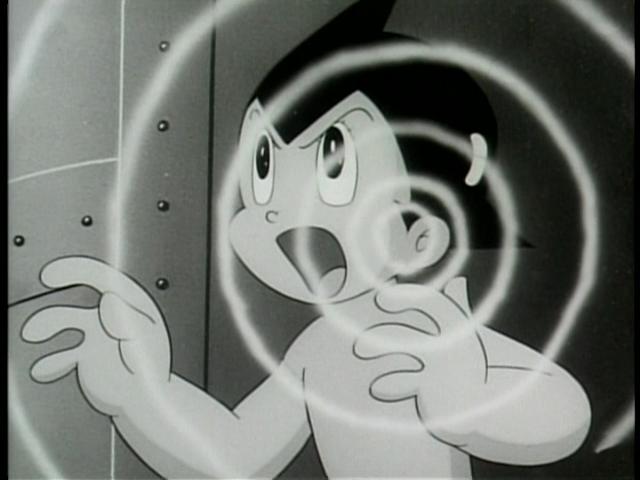 I do not know what is happening here. The visuals for Atom's super-hearing are much different.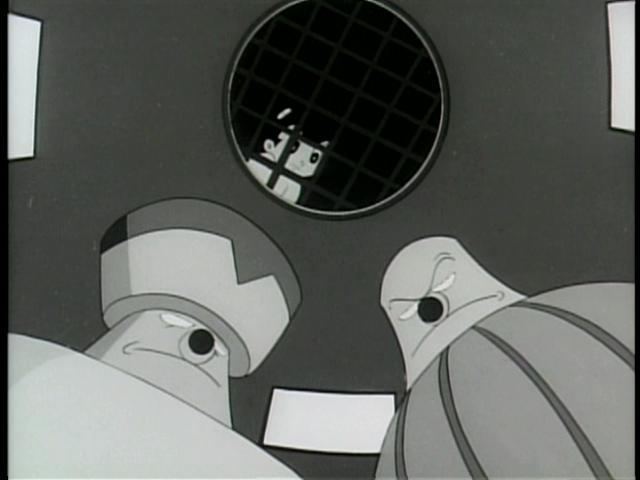 Also featured in AMLESS DAM, THERMO at right.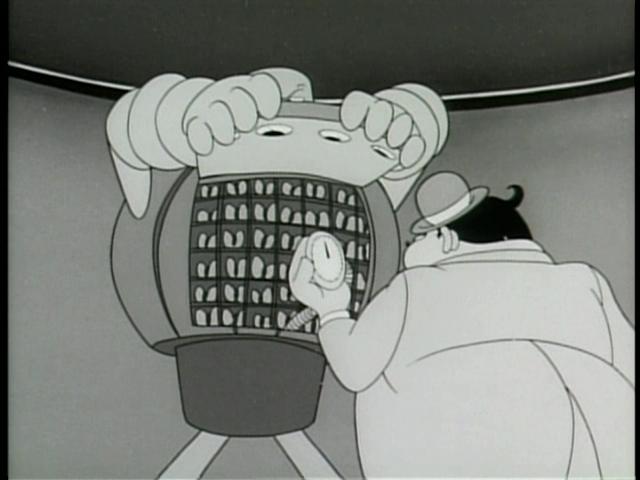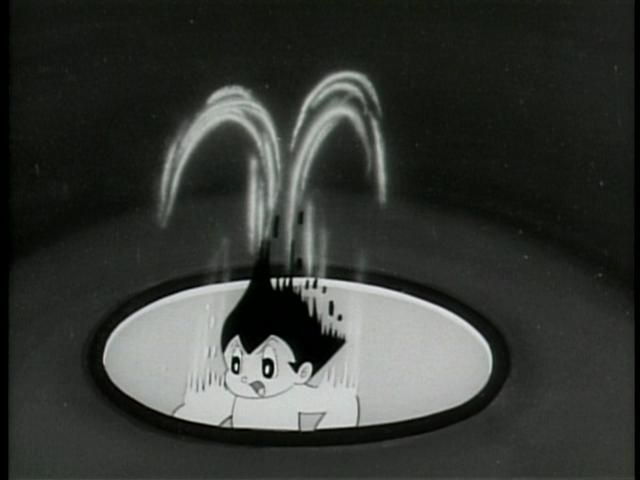 'Oops!'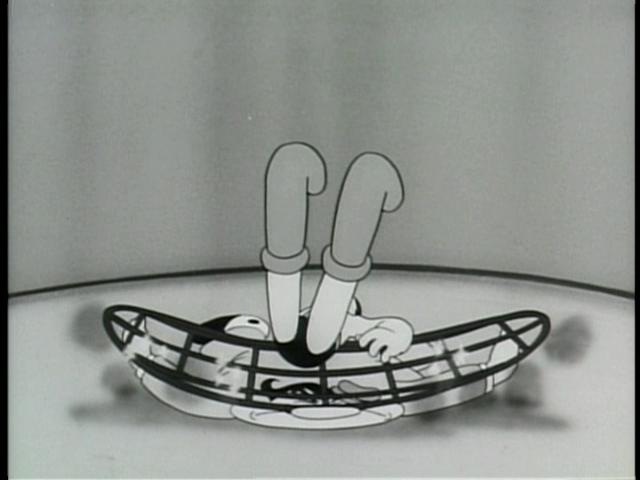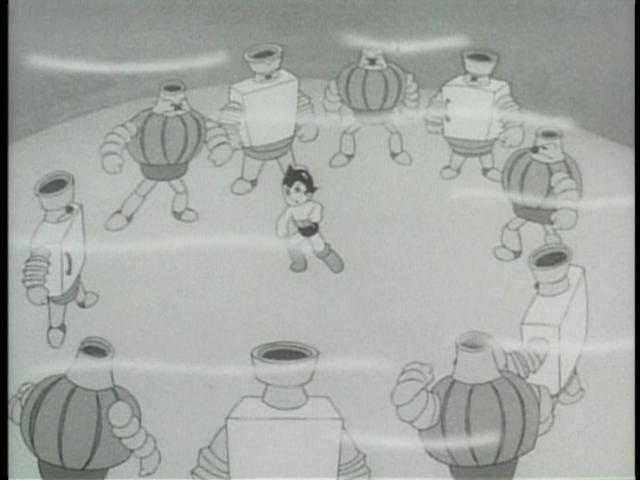 Is this a genuine Ninja trick; the one that creates false images?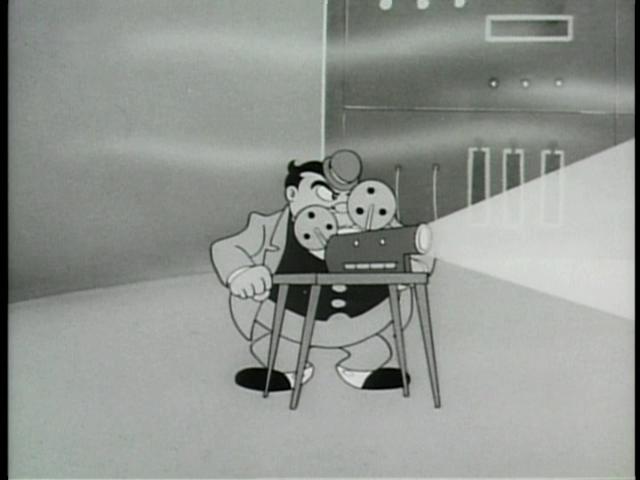 False images indeed, but not a Ninja trick.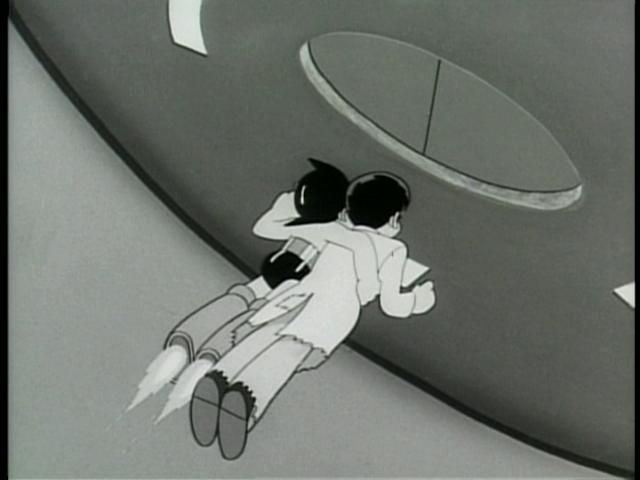 I omitted several images, so I will clarify: Young scientist Hanabusa (so-named in TRANSPARENT GIANT; & named 'Rokar' by Ladd) had been employed by this story's villain, then imprisoned after serving his purpose. Atom seems like he will kill the poor guy when they crash through the steel doors; yet, somehow, no harm will come to Hanabusa.
To be continued--